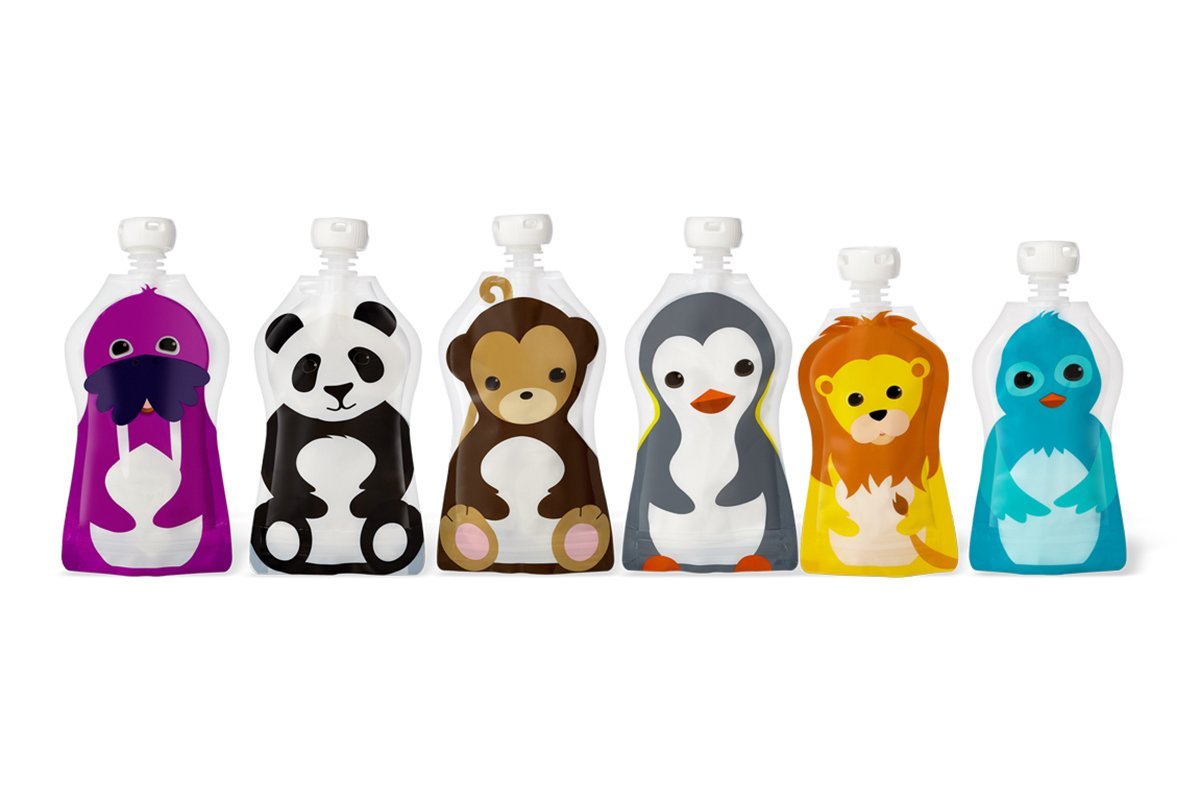 Squooshi Reusable Food Pouches
My youngest son loves the little pouches that are filled with applesauce. To be honest, I love them too, because he can actually eat them without making a mess. The problem is they aren't cheap. Depending on where you buy them, they can range from $1.00 to $2.00 per pouch. And he can down two pouches in a span of ten minutes.
My wife recently found the Squooshi Reusable Food Pouches. They make it possible to buy a big tub of applesauce and make your own applesauce pouches. If he wants a second helping, all you have to do is refill it. They are incredibly easy to clean with warm water and dish soap. The bottom is sealed with a high quality zipper, and we have had no issues with them accidentally opening or leaking. They come with a reusable twist off cap for the top, so they are easy to travel with.
Get a 6-pack on Amazon for $16.99.