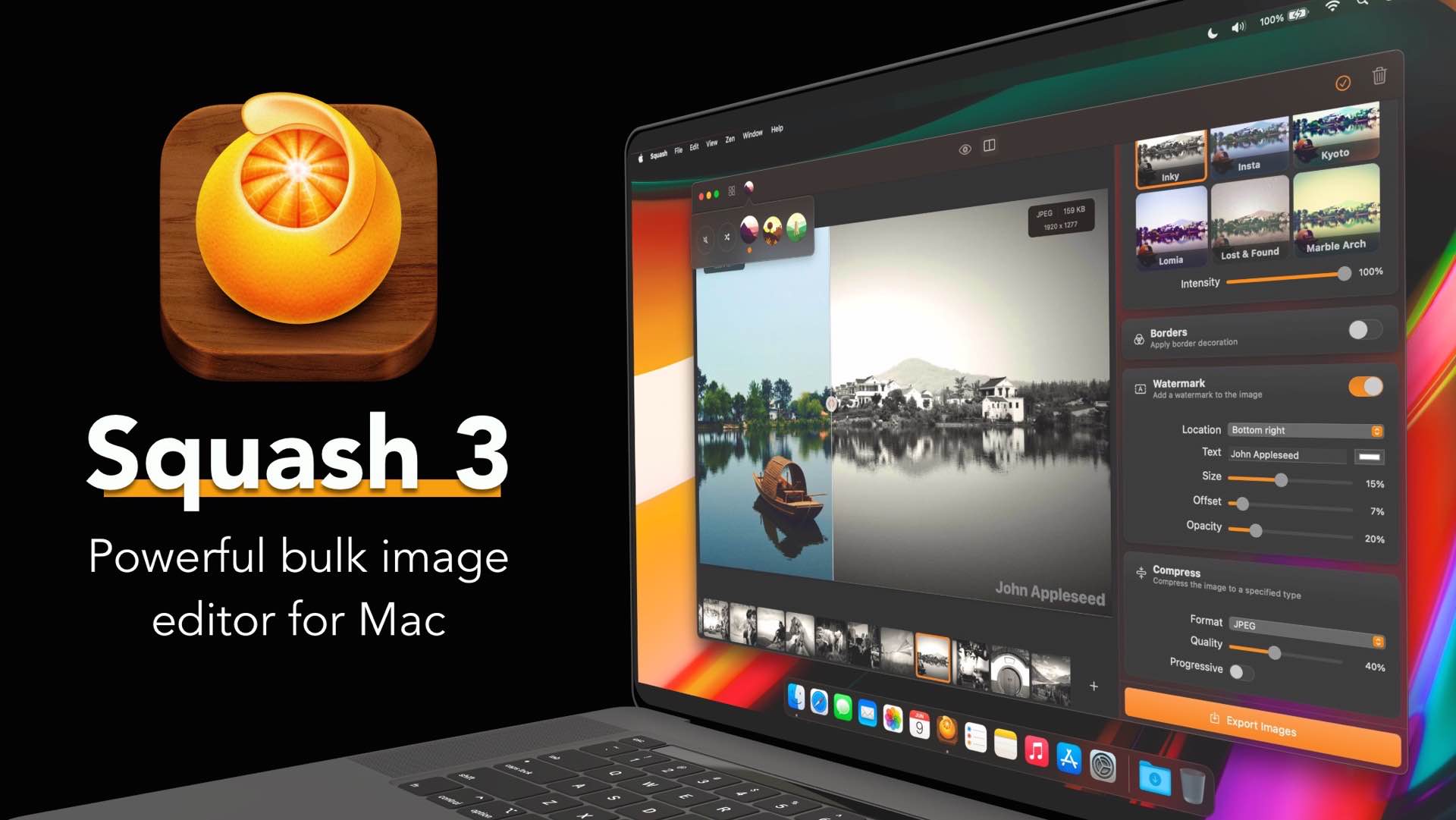 Realmac Software Releases Squash 3 Batch Image Editor for macOS
A few days ago, the folks at Realmac Software released Squash 3 for macOS, a powerful, fast, and easy-to-use tool for bulk-processing images — from batch resizing to compressing to filetype conversion to adding filters/effects and way beyond.
https://www.youtube.com/watch?v=3u-5DMnW1xg
From their announcement post (published when the app was still in early access):
Squash 3 for Mac has been in development for over six months and has been rewritten from the ground-up using all the latest Apple technologies. The entire app has been re-imagined with a complete new user interface and tonnes of useful new features.

Built to be fast and easy to use, Squash 3 simply asks that you drag your photos or images onto it and select what you'd like it to do. That's it. No complication, no fuss. And all in an app that's right at home on modern Macs running macOS Big Sur [or newer —Ed.].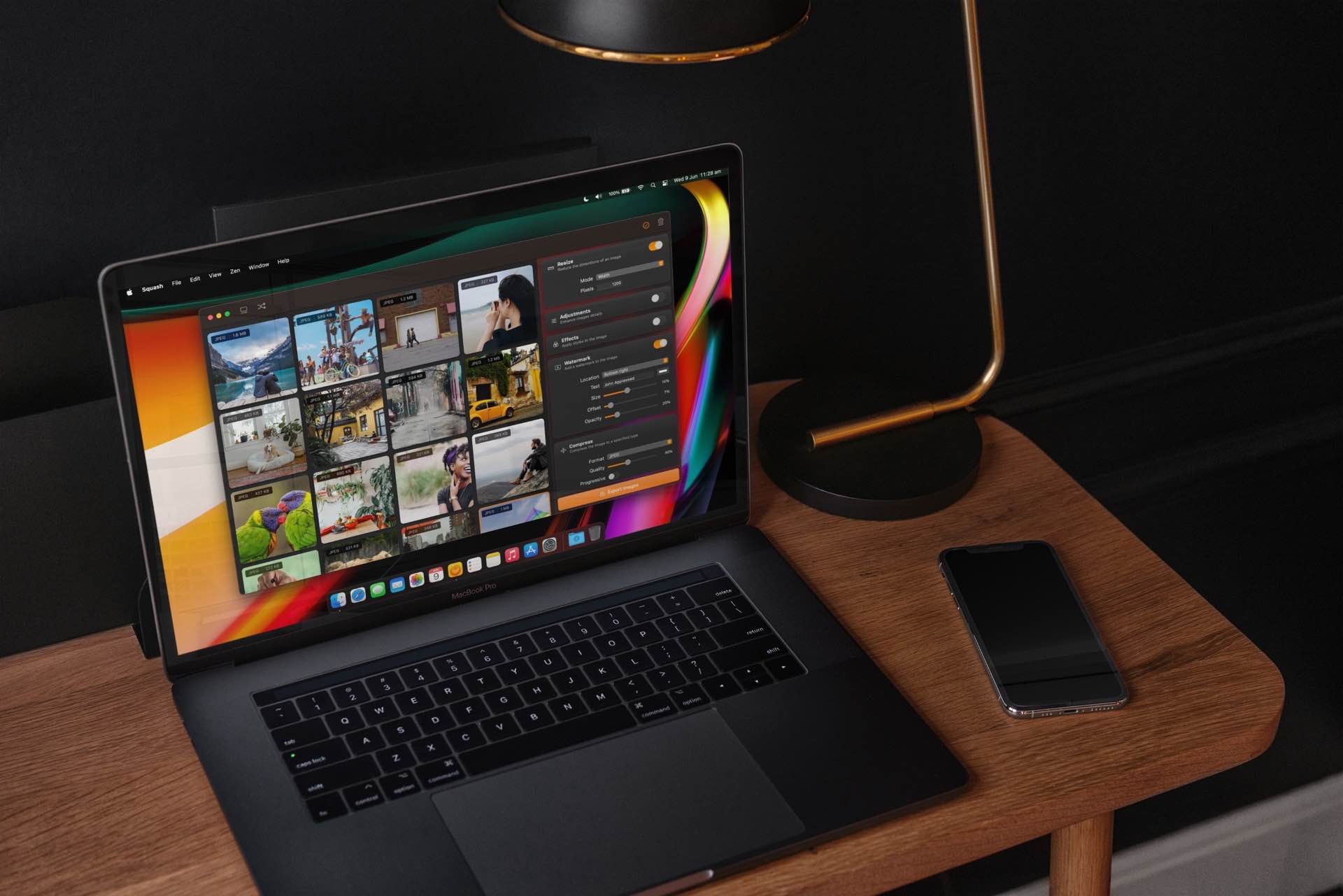 Speaking as a blogger who constantly deals with resizing and converting images for web usage, a tool like this is a no-brainer purchase. Realmac is a company that always pays attention to every detail too — all the way down to playful sound design! — so you know your images are in good hands, no matter the filetype or where they come from.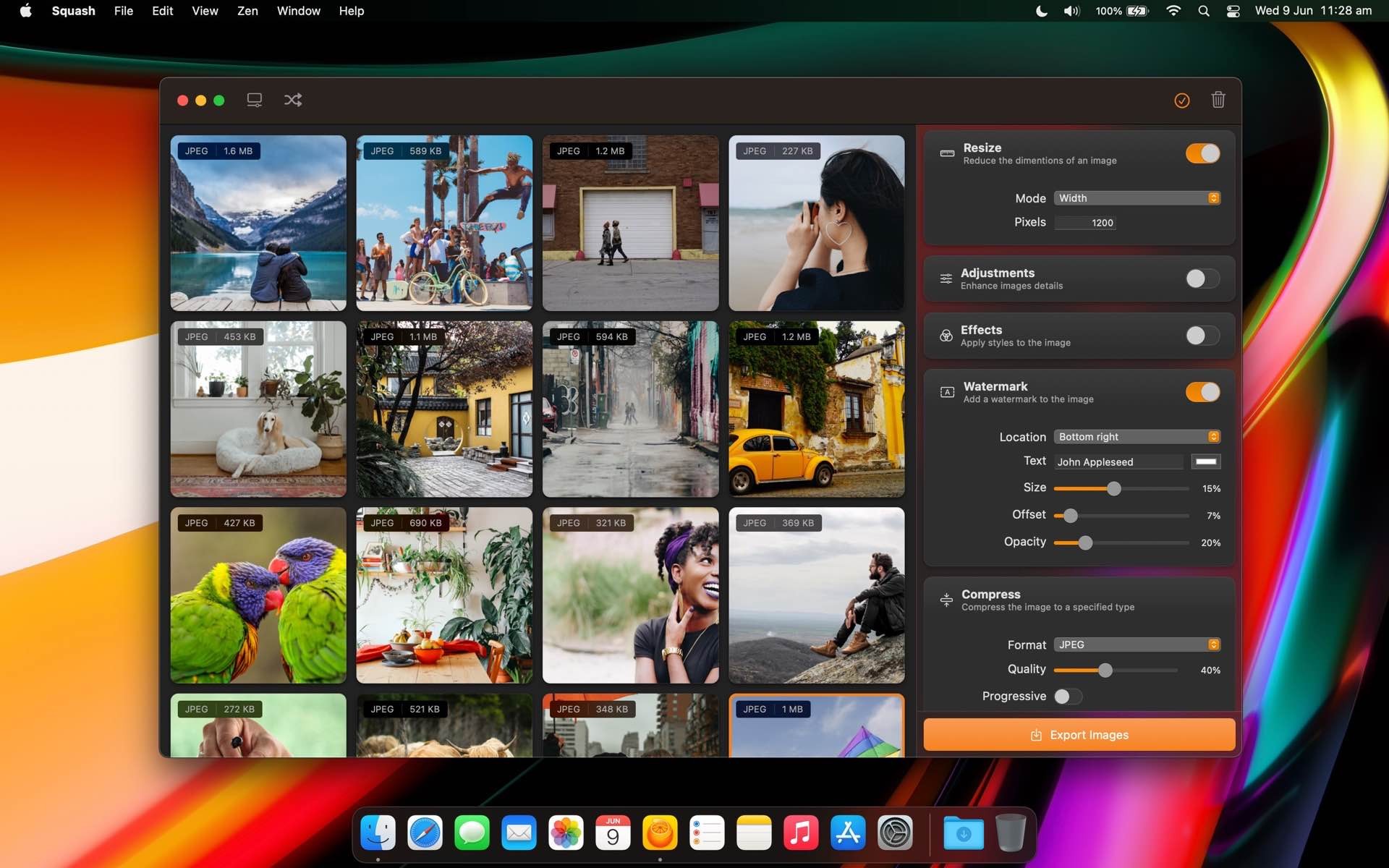 Even after resizing and compressing them and doing whatever else, the output quality is top-notch so you can share them anywhere without fear that they'll look like crap.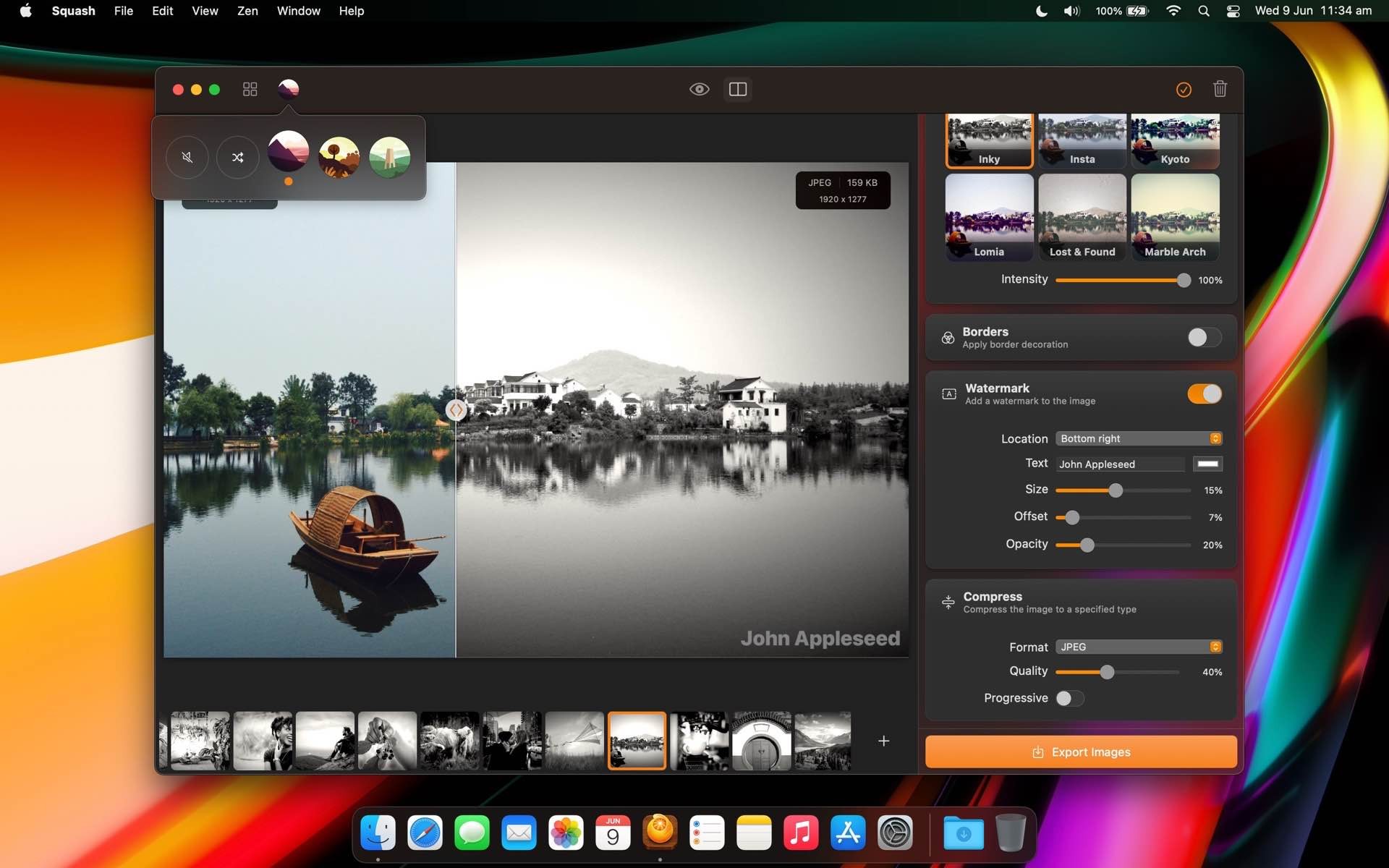 Check out the Squash 3 page for more details on what it can do, or head to the purchase page to pick up a personal license for $29. Or, you can drop $50 to get the bundle that also includes extra filter packs and, of all things, Zen music tracks to help you focus (composed by sound designer Josh Mobley).