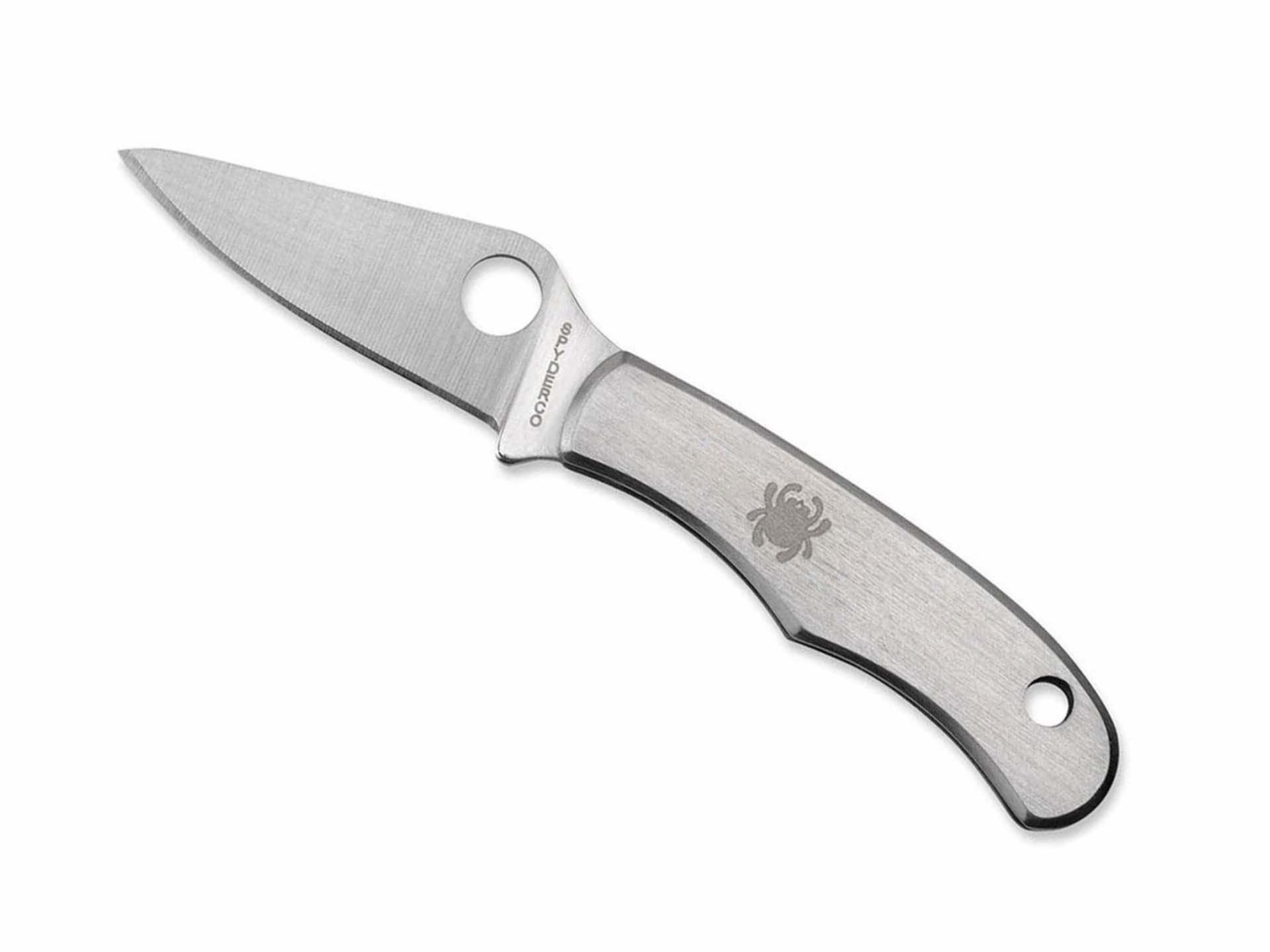 Spyderco C133 "Bug" Keychain Folding Knife
When you see how tiny the Spyderco Bug Knife is in your hand, you might think, "There's no way I'll ever use this thing." But after the umpteenth time of looking around for a full-sized knife and finding that it's better to just get out this keychain knife that's always in your pocket, your doubts will melt away forever.
At its full open length, the Bug measures only 2.9″ from end to tip. It's the perfect size for cutting open boxes and other such simple tasks, and that 3Cr13 stainless steel blade is impressively sharp so you needn't worry about its capabilities on that front.
As a bonus, the hole on the handle that allows you to attach the knife to a keychain ring can also be threaded onto a necklace chain or lanyard for being worn around the neck.
Here are the rest of the knife's specs if you're interested:

Get the Spyderco Bug for $21 on Amazon.