SPOKO Meditation Bench
You'd be hard pressed to find anyone who denies the mind and body benefits of a daily meditation practice, but for some of us, sitting on the floor isn't as comfortable on the lower back and/or knees as it ought to be, and a plush chair or couch can be too forgiving when you're trying to achieve the proper breathing posture.
SPOKO's meditation stool is a handy way to meditate on the floor, both comfortably and ergonomically. The seat gently inclines forward, naturally encouraging you to sit upright, spine straight, without straining yourself or putting weight on your knees.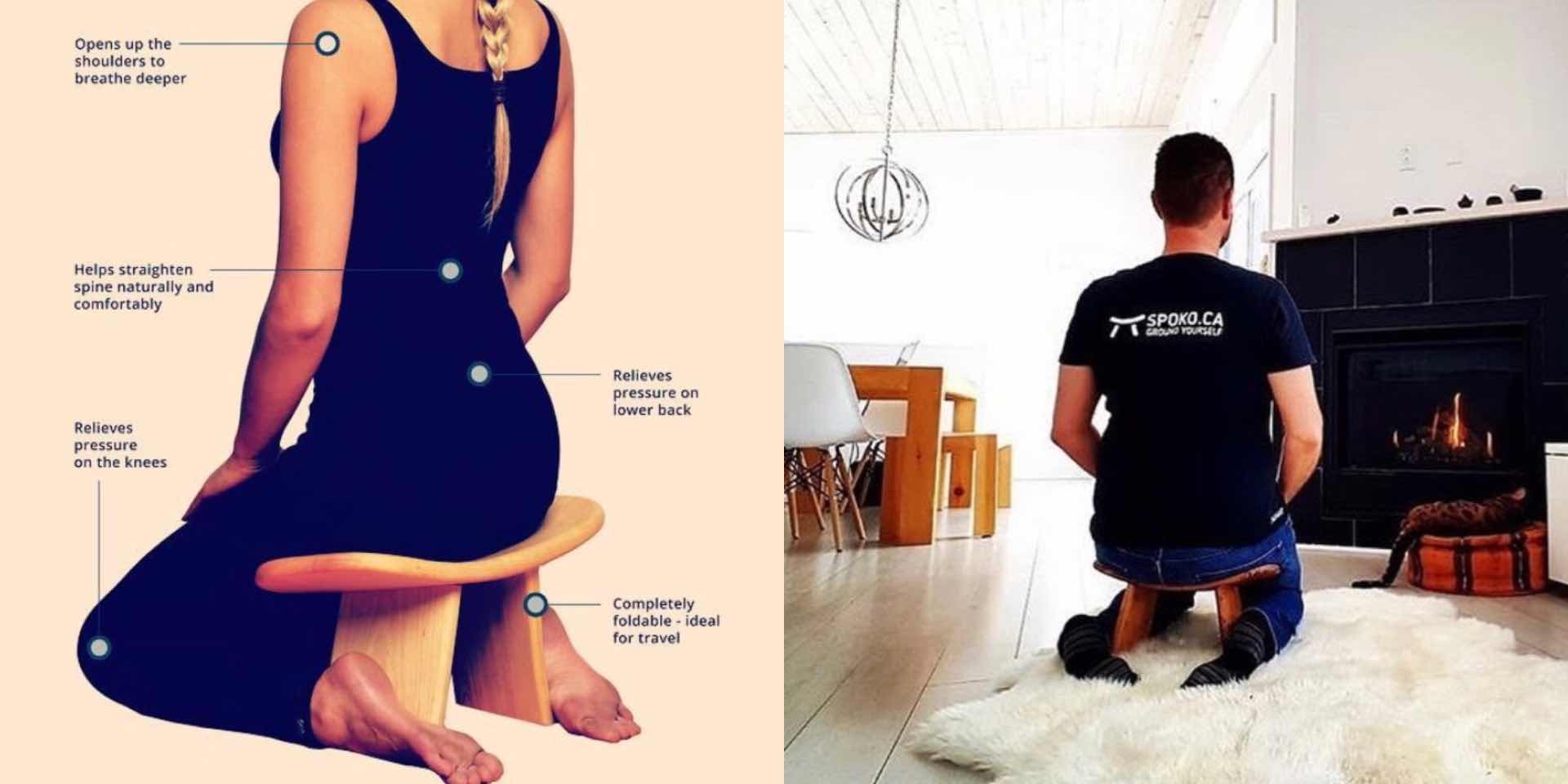 You can have your feet resting back and underneath the seat, or you can cross your legs in front of you — either way, you'll find that it's easier to take in those deep breaths and meditate in peace. The bench is even travel-friendly, since the seat and supporting leg pieces easily disassemble and lay relatively flat together.
This birch wood stool comes in two colors, both for $125 on Amazon:
"Moka" (dark)
"Pure" (light)