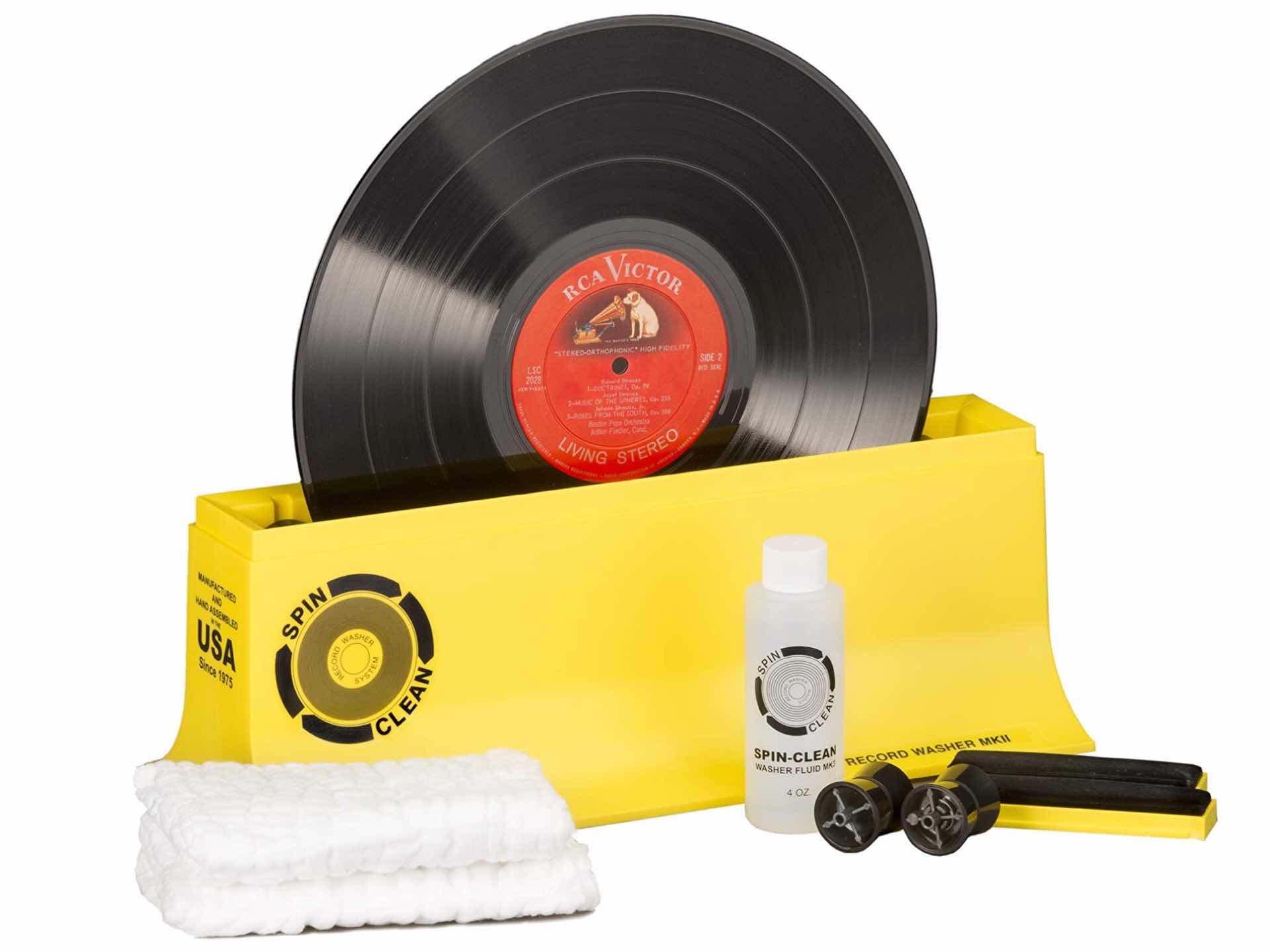 Spin-Clean Record Washer MKII Complete Kit
Getting into vinyl is more than just buying a great turntable. You need a way to maintain all those records you buy and collect. You might even inherit a few old dusty LPs that need a bit of restoring.
That's where the Spin-Clean comes in.
This classic, hand-powered vinyl record cleaner makes the process a cinch: Just fill it with diluted wash fluid concentrate (a small bottle of it is included with the kit), slide a record in, give it a few spins in each direction, then take it out and wipe it clean with a soft, lint-free cloth (two of those are included as well).
As you spin the vinyl, a pair of brushes within the Spin-Clean remove the dust, fingerprints, and static from both sides, leaving you with a clean record that plays beautifully again.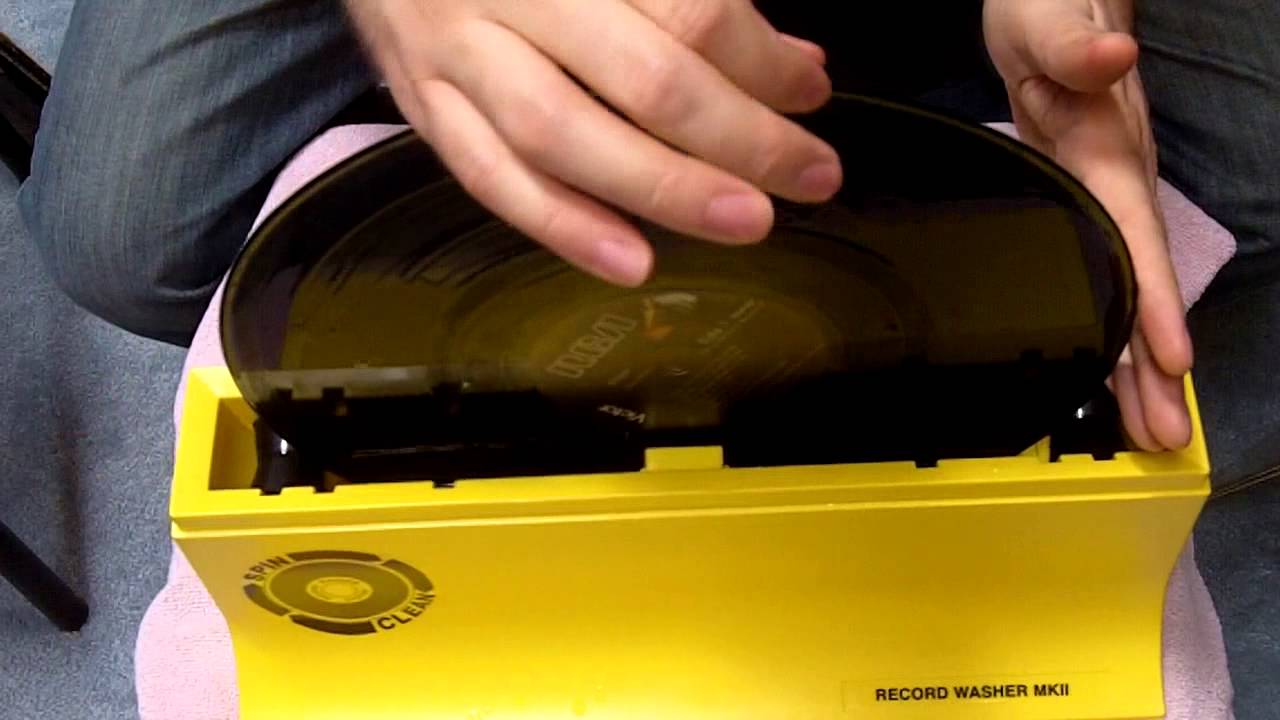 It's sized to fit LPs (33 RPM), 45s, and 78s, so you should be able to preserve your whole collection. However, I would pay mind to this Amazon review, which offers some tips on changing out the wash fluid and keeping your record labels in good condition.
Get the Spin-Clean MKII kit for $60 on Amazon.