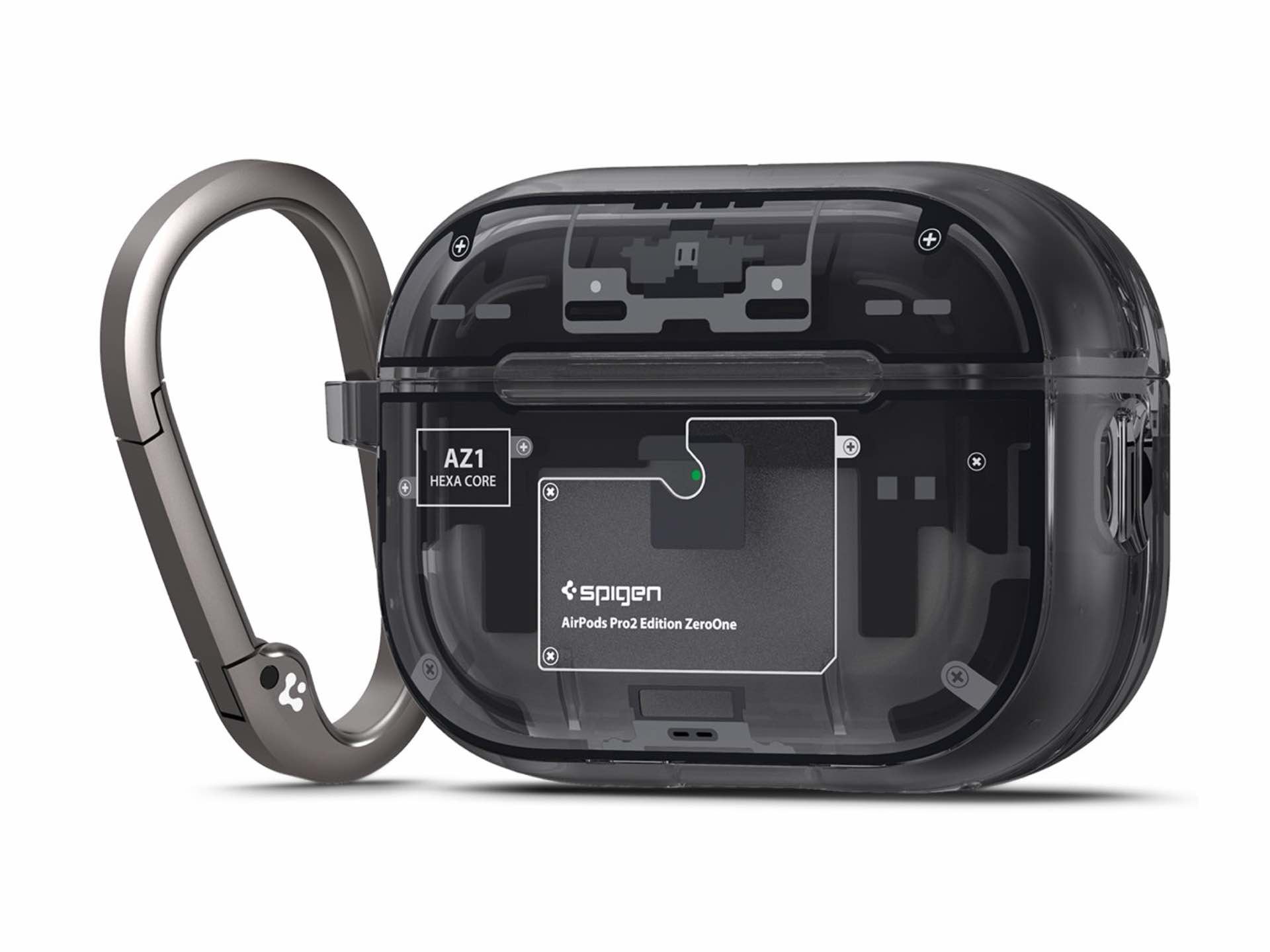 Spigen "Zero One" Ultra Hybrid Case for Apple AirPods Pro 2
Released as part of their "Zero One" lineup of device-teardown cases (which we've featured previously), this Ultra Hybrid case lends your second-gen AirPods Pro that same see-through futuristic aesthetic while offering a good deal of drop and scratch protection.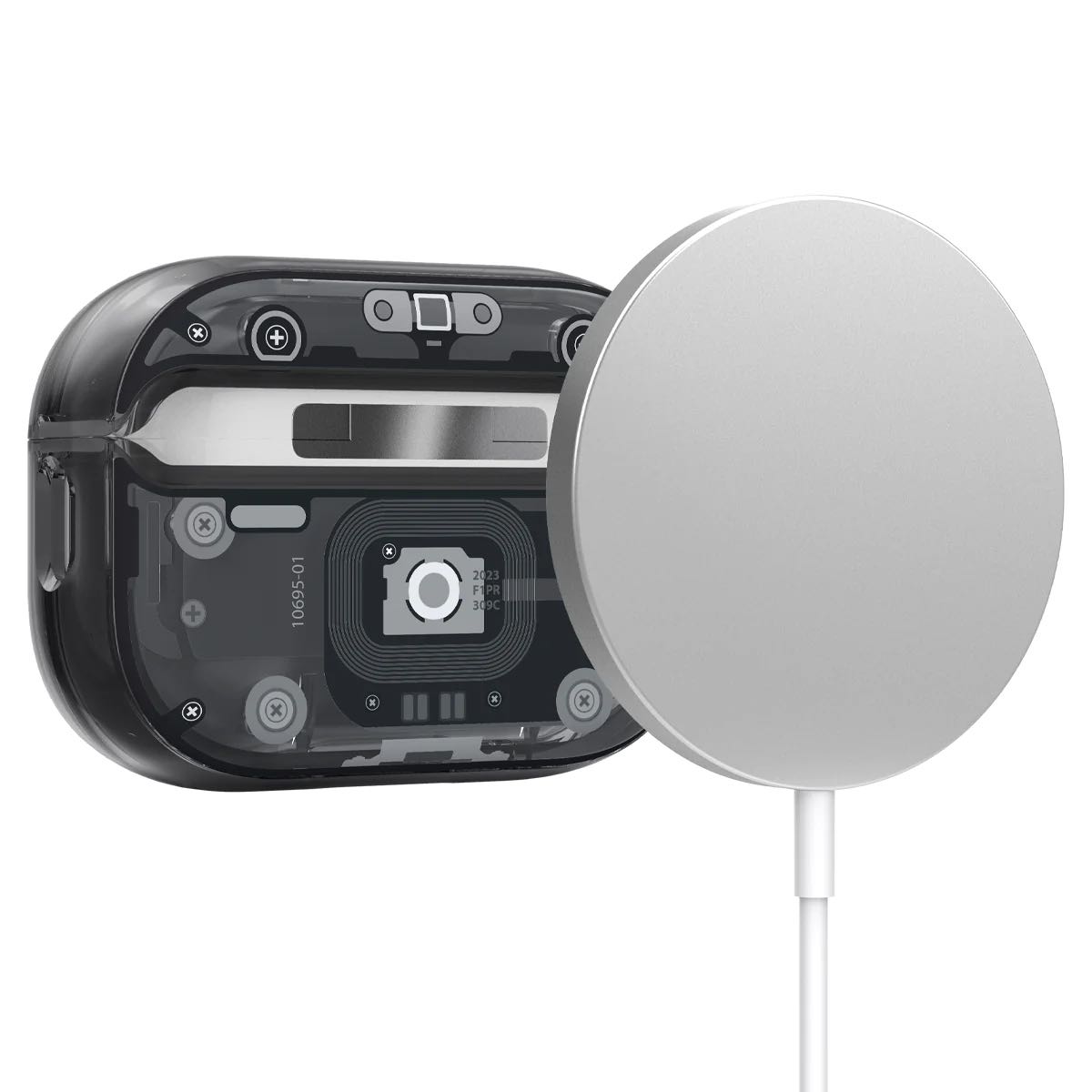 Although the case is a bit on the thicker side, they made it with successful MagSafe charging in mind by incorporating their own MagFit technology, meaning there are six magnets inside the case for a solid charging connection. It also comes with a carabiner that attaches to one side and has a lanyard cutout on the other side, so you can carry it in whatever way you like.
Get the case for $27 on Amazon.