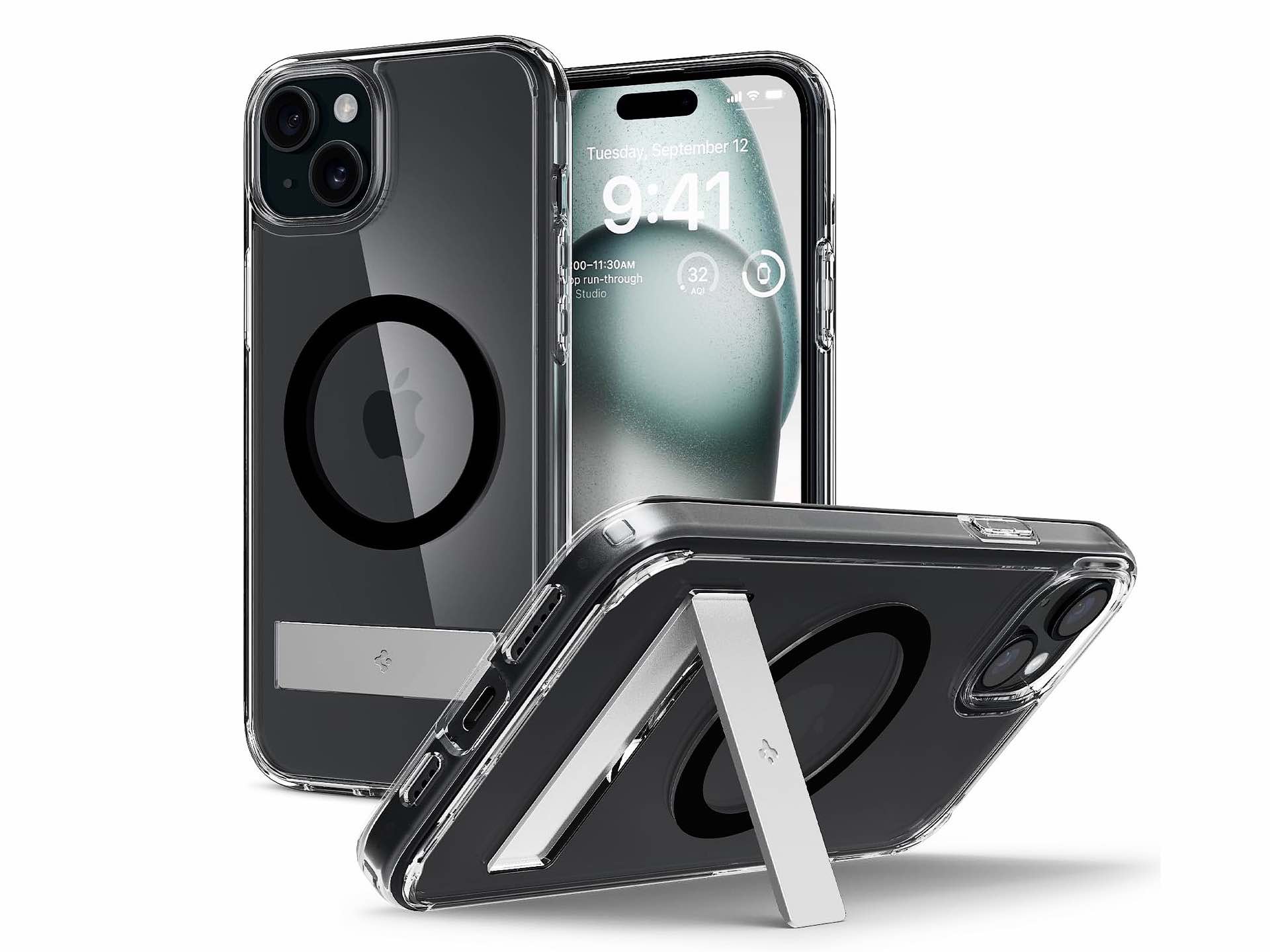 Spigen "Ultra Hybrid S MagFit" Case for the iPhone 15 Lineup
Come on, did you think Spigen was going to let the iPhone 15 exist in the world without a line of protective cases for it ready to go? Nah man, that's not how they operate.
Their Ultra Hybrid S MagFit case is an easy first choice from the lot — it's slim and minimal, lets you see that beautiful iPhone color you chose to begin with (and features anti-yellowing technology so it can age well), works with MagSafe charging accessories and the like, and it has a built-in kickstand for hands-free calls and video watching. What more do you need?
Get the base iPhone 15 version for $26 on Amazon in your choice of Black or Crystal Clear. They also offer it for the iPhone 15 Plus, the iPhone 15 Pro, and the iPhone 15 Pro Max.