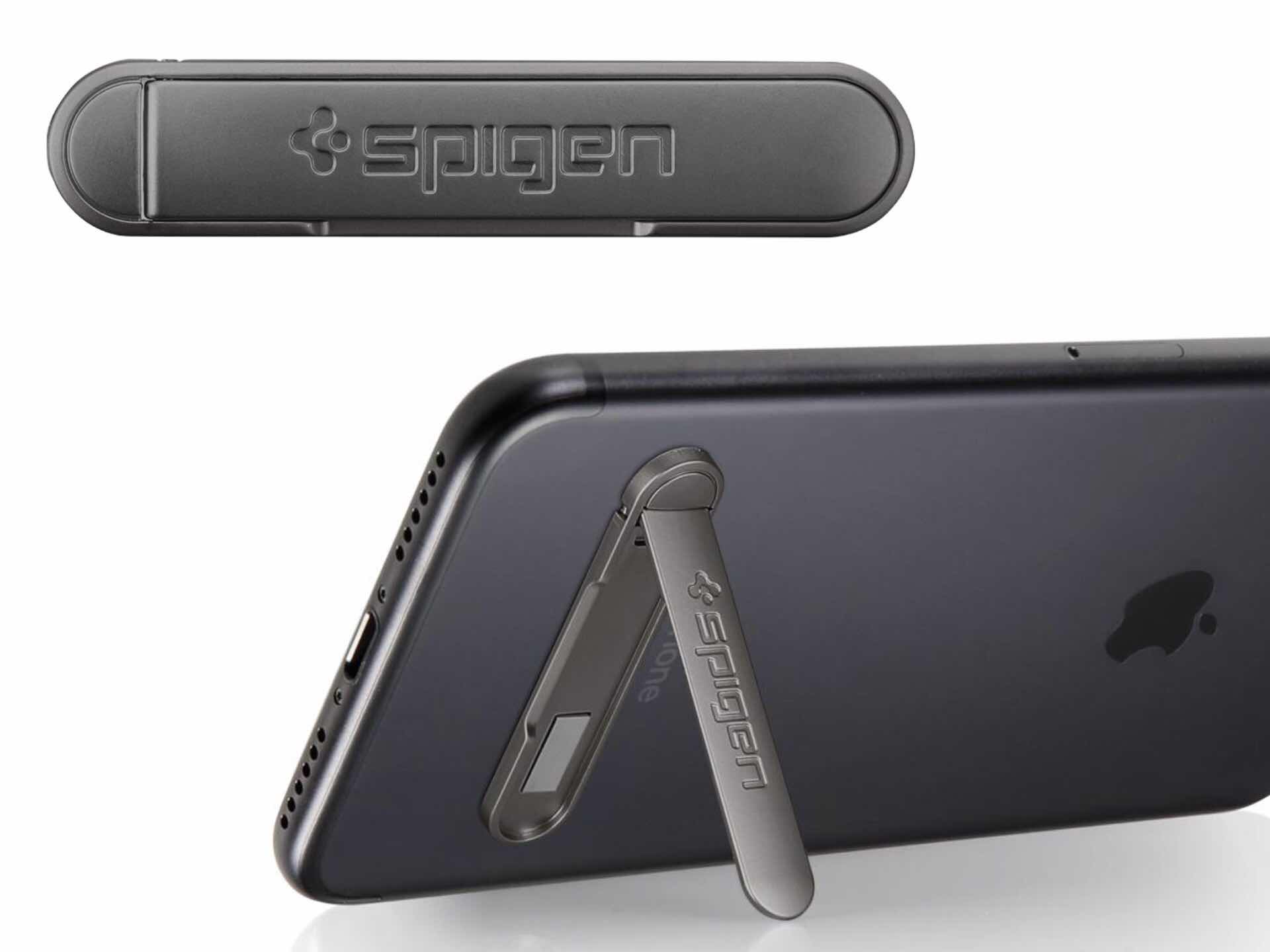 Spigen U100 Universal Smartphone Kickstand
Clever ways to prop up your smartphone have been around almost as long as the first iPhone. One of my favorites years ago was the wallet-friendly GoGoStand — which, wow, their website is still advertising for the iPhone 4S in 2019 😅
These days, you can pick up something like the U100 Universal Kickstand designed by Spigen, which you won't have to worry about losing because it adheres right to the back of your phone or case. This all-metal accessory is easy to stick onto just about any phone via its 3M adhesive, and doesn't add too much bulk in the process — certainly no worse than those pop-out things you see on all the kids' phones these days.
When you need to prop up your phone to watch a movie or whatever else, just stick your thumbnail into the bottom slot of the spring-tensioned kickstand and it satisfyingly pops out. After you're done, it magnetically clicks back shut and you're good to go.
This thing is surprisingly sturdy for something that runs for only $10. Just don't use it with a leather-textured case, it won't work.