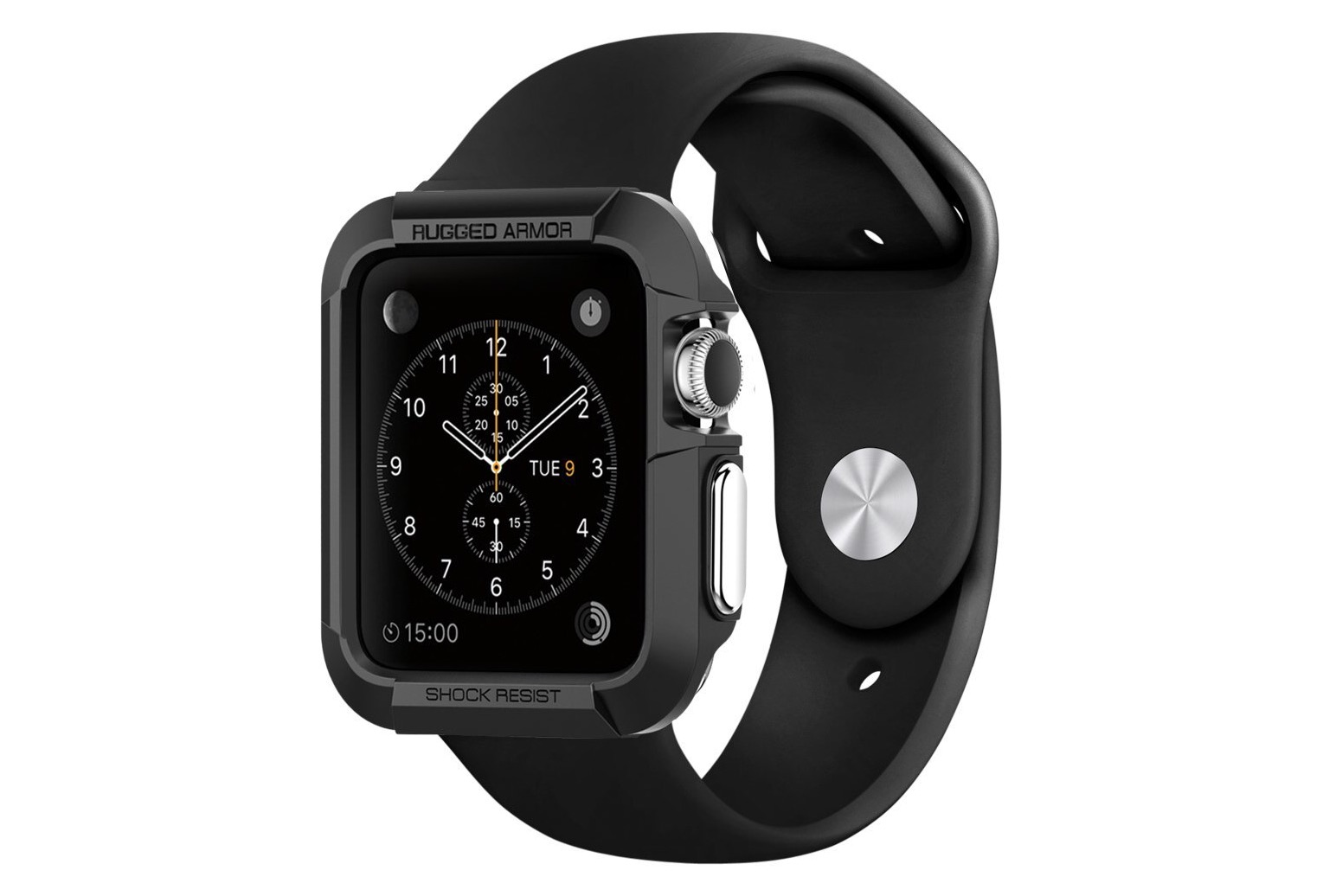 Spigen Rugged Armor Case for Apple Watch
The Apple Watch is a gorgeous device worthy of being shown off, but for some of us, the threat of scratches and dings to its metallic edges is too great to leave to chance. Spigen's Rugged Armor bumper case is exactly what you want. It's super easy to install and made from flexible TPU, which protects the Apple Watch without sacrificing wrist comfort.
As the name implies, this case does adds a bit of a rugged, sportier aesthetic to your Apple Watch at the expense of pure sleekness, but not to an unappealing extent. There's also no negative impact on screen usability, if you're worried about that.
The Rugged Armor is available on Amazon in black ($14) and white ($13).