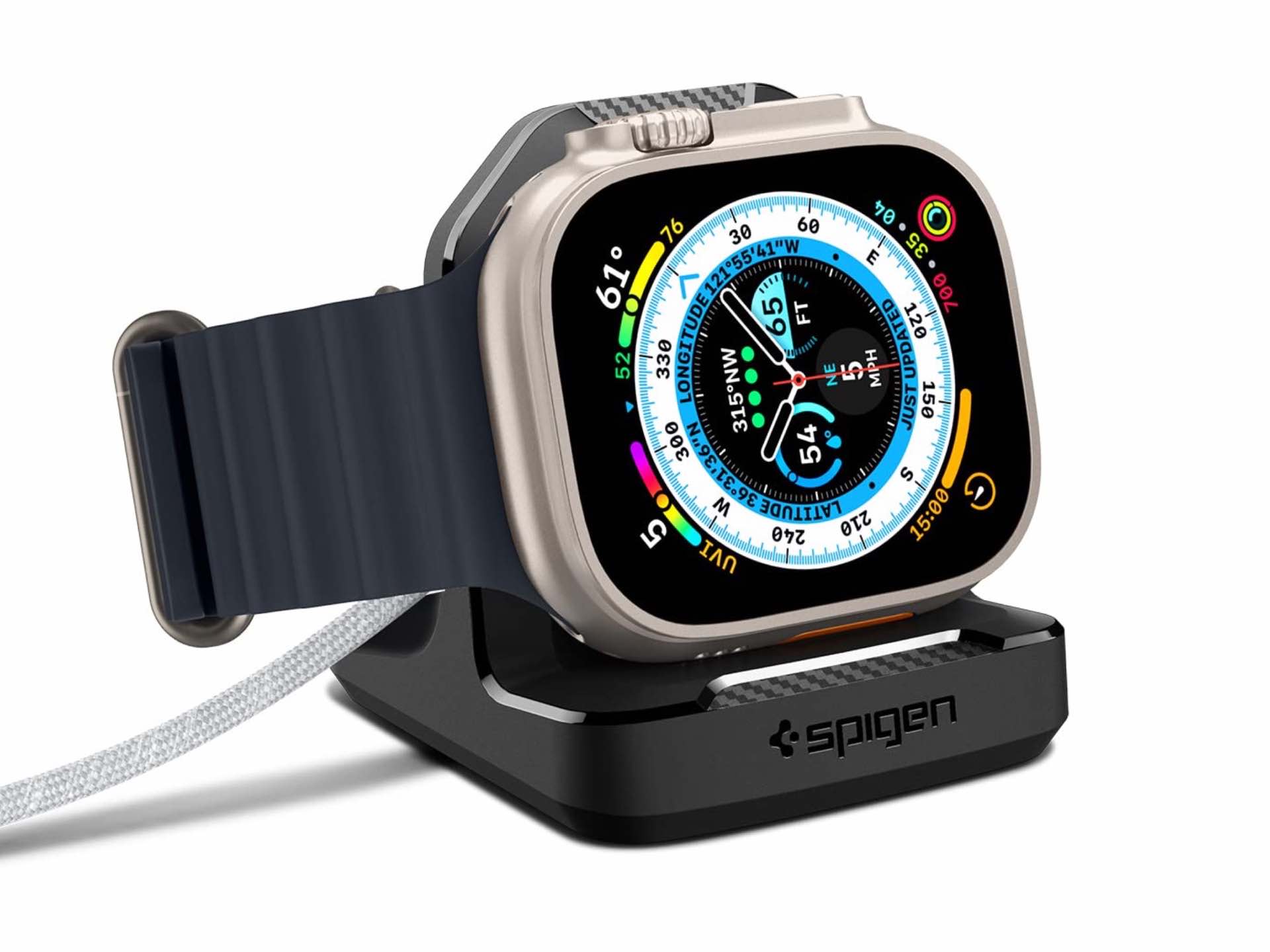 Spigen "Rugged Armor" Apple Watch Charger Stand
Look, Spigen's new Rugged Armor Apple Watch Stand isn't about to ~blow your mind~ with absolutely sick features you've never seen before. But hey, if you haven't bought a stand like this yet for some reason (such as their previous S350 model), it's a pretty cool-looking and stable option.
It's made from TPU to give your Apple Watch a soft, scratch-free place to rest, features carbon fiber accents for the sake of style, and has a bottom lip to cradle the watch in Nightstand Mode so it can't wobble around. The base of the stand is lined with the company's trademark "Nanotac Technology," which strongly adheres to any flat surface without leaving a sticky residue behind.
You can get this stand for $15 on Amazon. Like other stands of this ilk, you'll need to supply your own charger cable/puck.