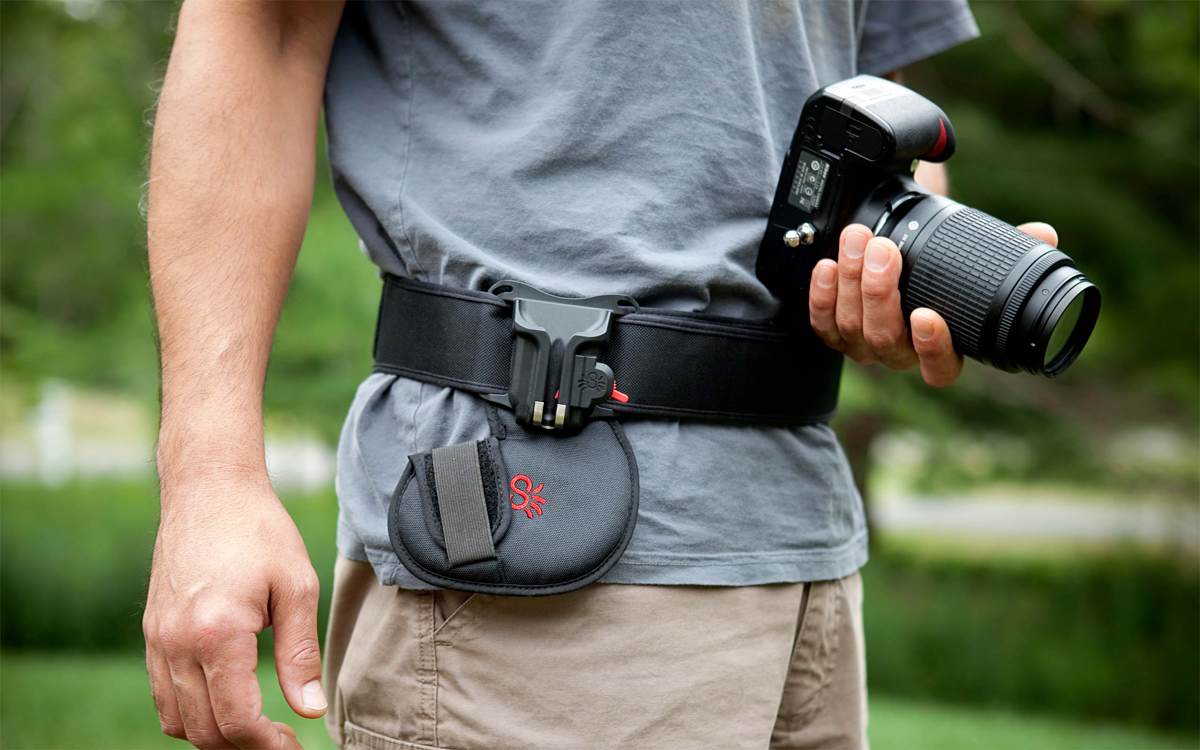 SpiderHolster Black Widow Camera Holster
In case the name didn't already give it away, the SpiderHolster Black Widow is an easy-access holster…for your camera. More specifically, a lightweight point-and-shoot or micro four thirds camera.
It attaches directly to your own belt or to the more specialized Black Widow Belt (pictured above, sold separately). From there, it's a simple matter of screwing the included mounting pin into your camera's tripod mount and hooking it onto the holster. This is a great hands-free solution for pros or anyone bringing their camera on a trip, especially outdoors.
The holster kit is $50 on Amazon and the Black Widow belt is $17. For additional comfort—and to keep your camera even more secure if a large lens is attached to it—you can get the Black Widow Pad (also pictured above) for $15.