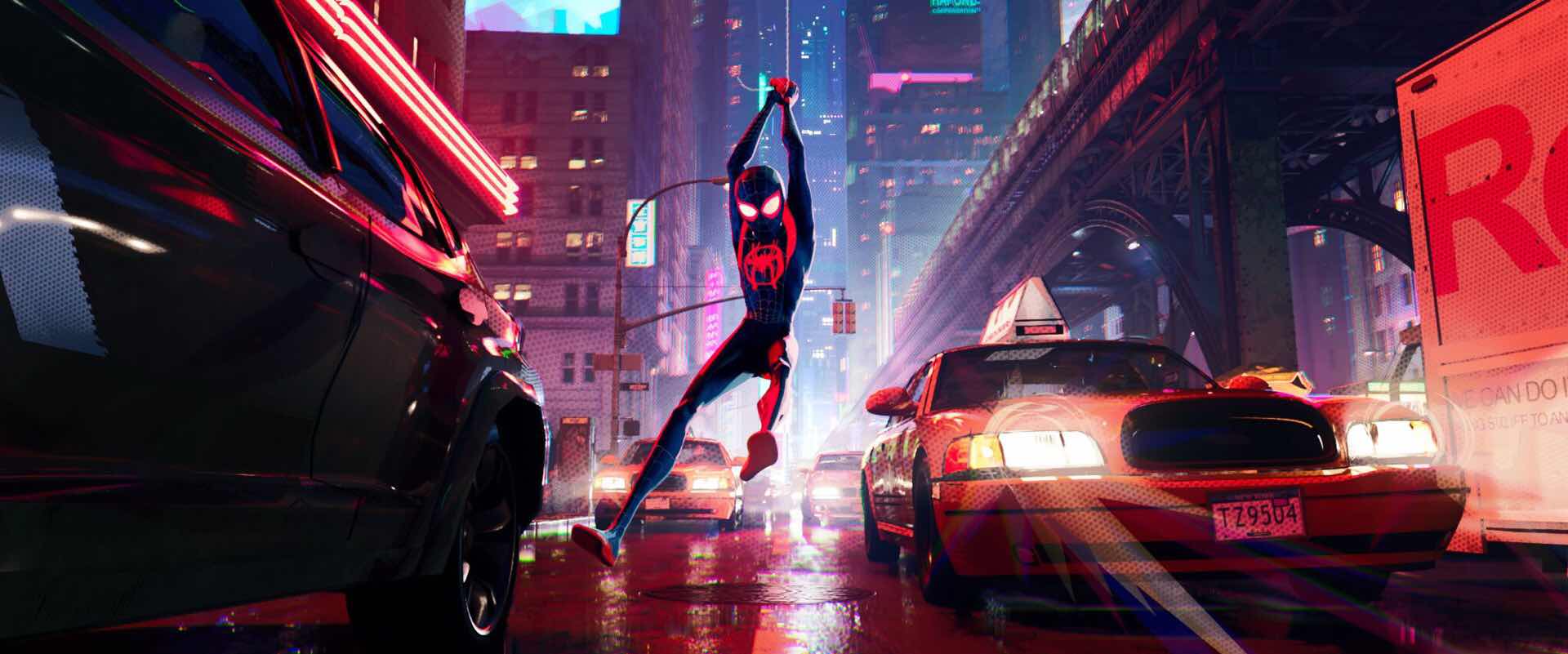 Spider-Man: Into the Spider-Verse
From the beginning, we wanted someone to be able to freeze any frame of the movie and have it look so good, they'd want to frame it and hang it on the wall.



—Christopher Miller, producer
It wasn't all that long ago when Miles Morales was introduced to the world as Peter Parker's successor to the Spider-Man mantle. The endless (and unfortunate) arguments over Morales' ethnicity and "unoriginality" are still reverberating in corners of the web even today, 7 years later.
And now we have Spider-Man: Into the Spider-Verse, an eye-popping film where Miles is the star — and which, at times, serves as a meta-commentary on all those criticisms. Friends, let me tell you, this is an astonishingly well-made movie. Even as a lifelong fan of Spider-Man and Marvel in general, I'm astounded how good it is. It's already easily in my top 5 favorite superhero movies.
Google's synopsis of the film is pretty good:
Bitten by a radioactive spider in the subway, Brooklyn teenager Miles Morales suddenly develops mysterious powers that transform him into the one and only Spider-Man. When he meets Peter Parker, he soon realizes that there are many others who share his special, high-flying talents. Miles must now use his newfound skills to battle the evil Kingpin, a hulking madman who can open portals to other universes and pull different versions of Spider-Man into our world.
The film's creators really nailed everything about it: the comic book-like animation style (plus the various animation styles assigned to the respective Spider-Heroes from other dimensions), the dazzling and sometimes insane (in a good way!) color palettes, the writing and humor, the excellent music choices (mostly hip-hop, which I loved), the clarity of action sequences…ALL of it is top notch.
You're not going to come away from it thinking, "Wow, I can't believe that TWIST!" If you've read Spider-Man comics in the past half-decade, you already know what's going to happen. But that's not the point. This movie is an experience and a heckuva fun one at that.
If you haven't already, go see it. Be sure to stick around for the post-credits sequence, too — you won't regret it. (Honestly, the credits sequence itself is a study in graphic design, so you won't be bored waiting.)