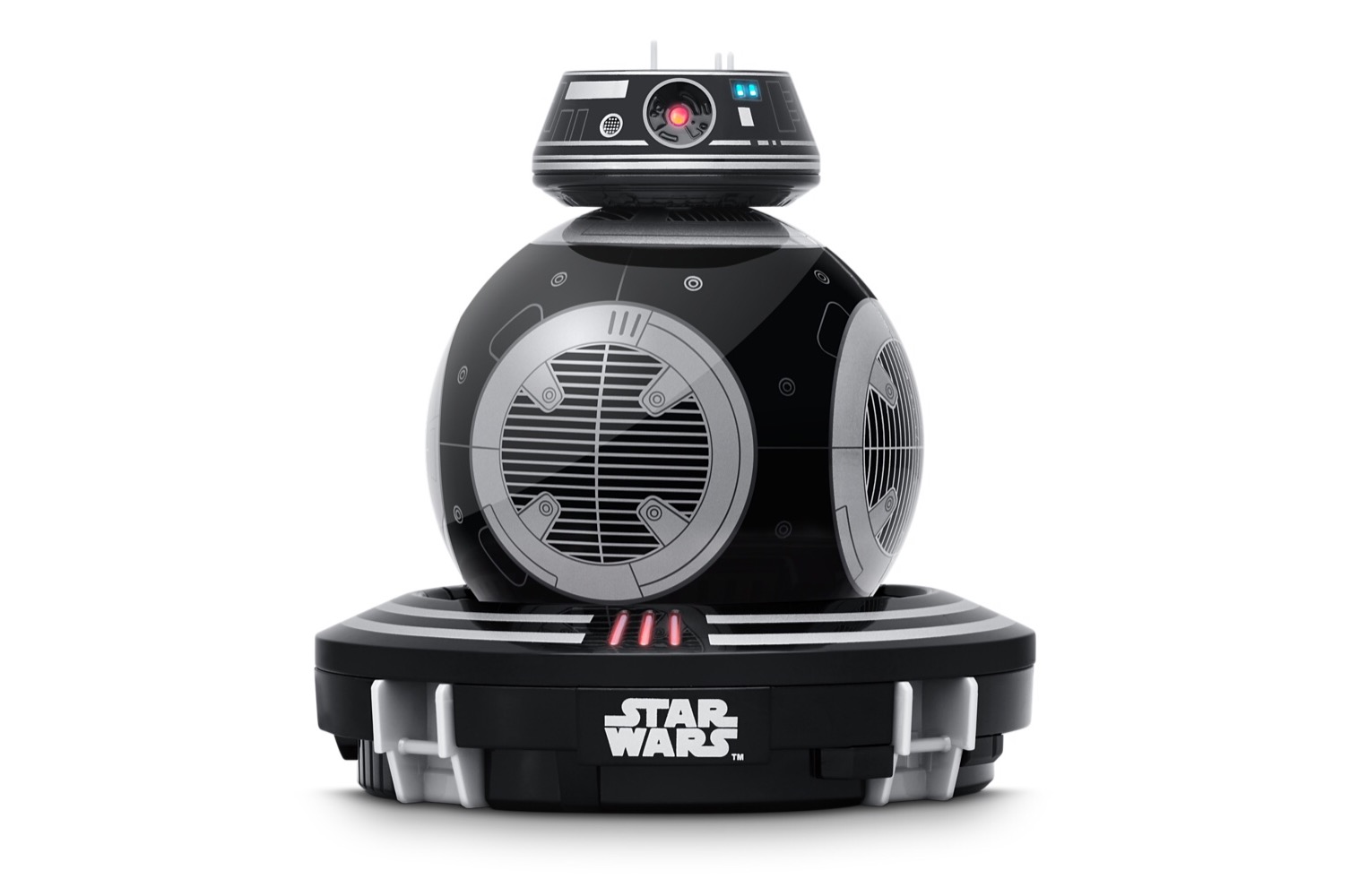 Sphero's BB-9E App-Enabled Droid
BB-9E is a droid that will be appearing in the upcoming film, Star Wars: The Last Jedi, when it releases on December 15th, 2017. He will apparently be an evil counterpart to the uber-cute BB-8 droid, serving the First Order rather than the Resistance.
The folks at Sphero, the company behind the popular app-enabled toy versions of BB-8 and R2-D2 you've likely seen by now, have done the same for BB-9E. As with the previous droids, you use Sphero's "Star Wars Droids" app to interact with and control your little companion in various ways:
You can move the droid yourself or let it patrol on its own.
Through your device's screen, you can roam holographic environments inspired by the Star Wars films, including the interiors of iconic ships.
While charging your droid(s), use the "Watch With Me" feature and put on a Star Wars movie, then marvel as they react to the film by your side.
All of Sphero's droids interact with one another, with respective personalities and all.
Sphero's BB-9E droid is typically priced at $150, but as of this writing (November 8th, 2017) you can get him for $123 on Amazon. This will be a great Christmas gift for Star Wars nerds in your family.