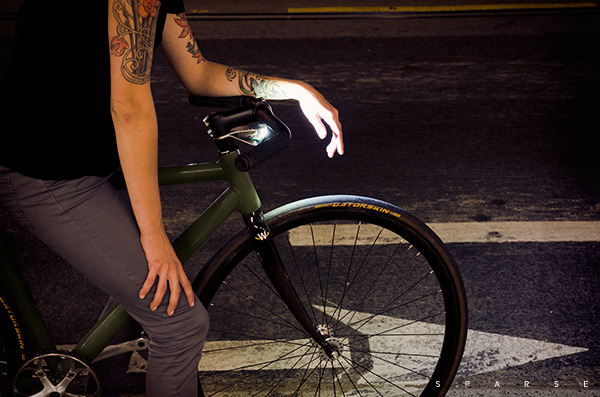 Sparse Bicycle Lights
One down side to riding my bike to work this time of year is the fact that it gets dark here in the Central time zone super early.
I, like all responsible riders who value their own lives, have lights on my bike, but they are bulky — especially my headlight.
This Kickstarter project caught my eye, as they are working to solve my complaint with my current setup.
Built with LEDs, custom batteries and high-grade materials, these lights are permanently attached to the bike — going on over the top the seat post and underneath the stem, making them much more rigid, and making them harder to steal. They charge over USB, which seems a little weird, but the the LEDs should be easy on the battery life.
$50 gets you a tail light, while $75 gets you the front kit. The whole rig runs $120.