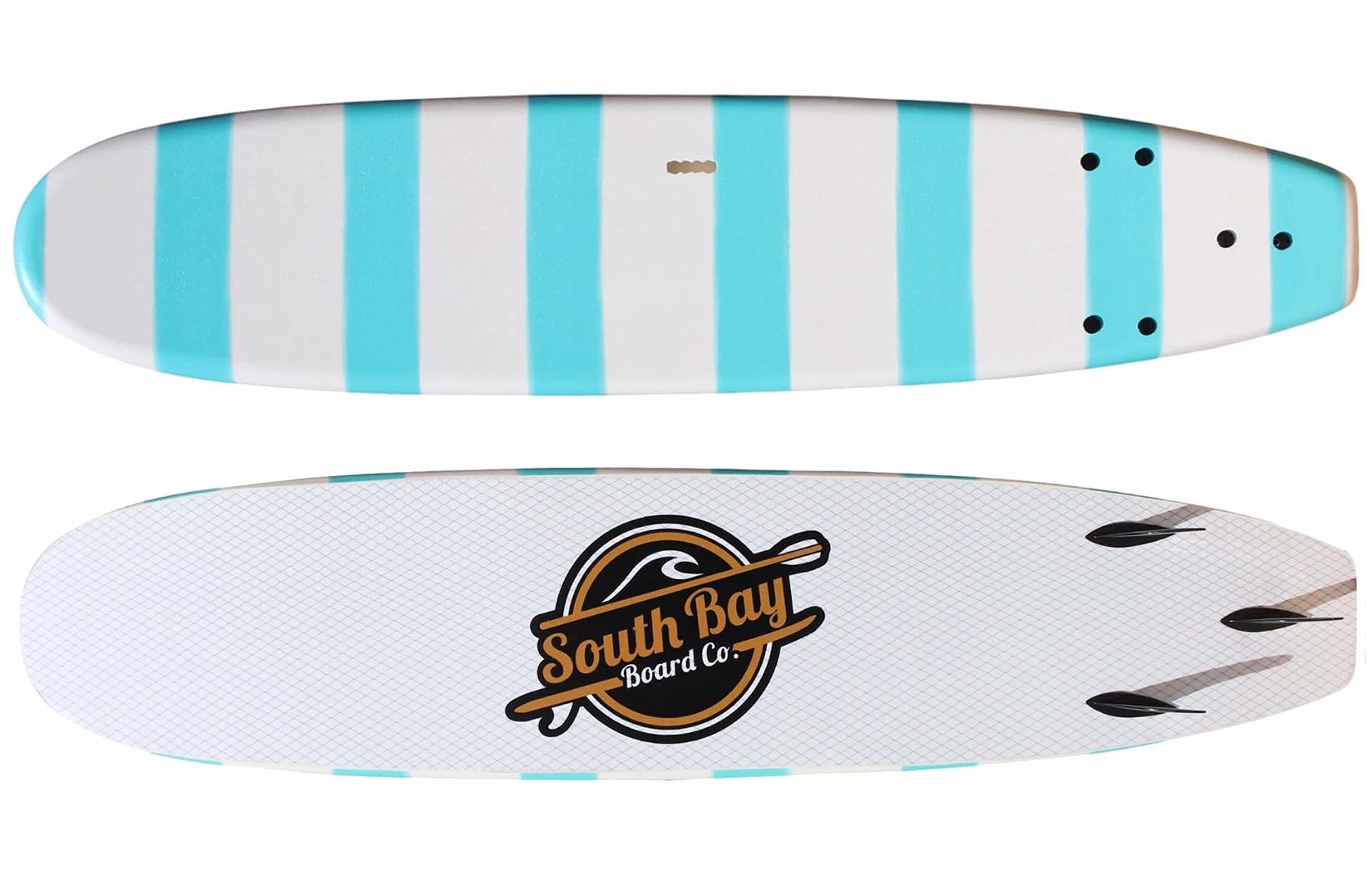 South Bay Board Co. "Guppy" Beginner Surfboard
Over the last year, as we traveled across the US from the Pacific Northwest coast all the way down to Florida's beaches, our son (now 10yo) developed an intense interest for surfing. After putting him in a couple intro classes to make sure he would still love it after trying it first-hand, we got him a beginner board that has turned out to be a great purchase so far.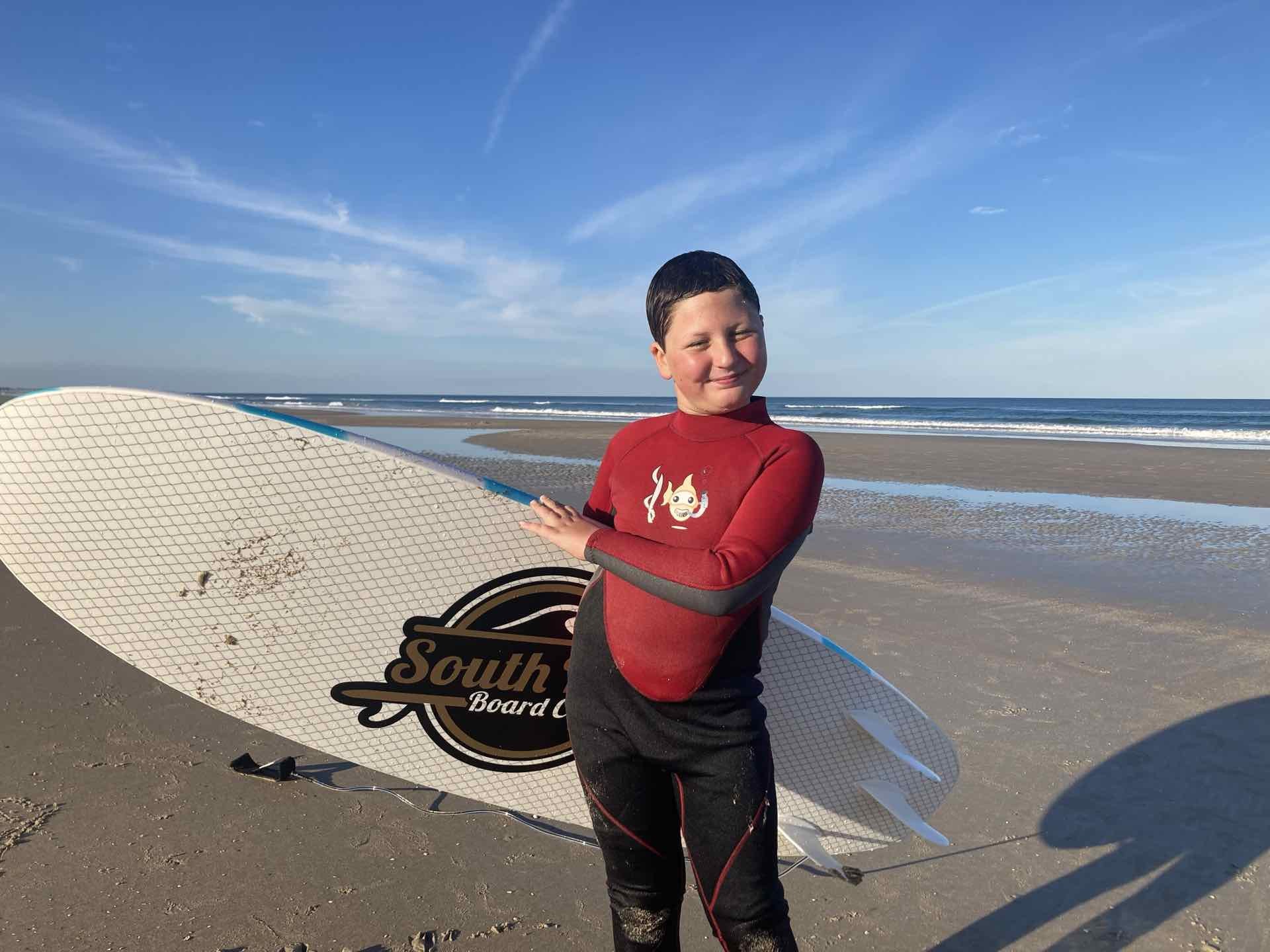 Known as the "Guppy", this entry-level surfboard comes from South Bay Board Co., a family-owned company based in Los Angeles, CA and Greensboro, NC. (They've got both coasts covered!) My wife and I came across it after a good deal of researching Amazon reviews, because we didn't want our kid to start with anything subpar, but we didn't want to blow our budget on the highest-end option either.
As it turns out, this a very well made board for the price, and seems to have been thoroughly considered for every detail. The rounded nose, thick edge rails, and wide chest area all make it easier for him to get out there and stand up on the board, while the slick, heavy-duty plastic bottom helps protect the closed-foam deck from the many crashes into sand that will happen with any surfing beginner.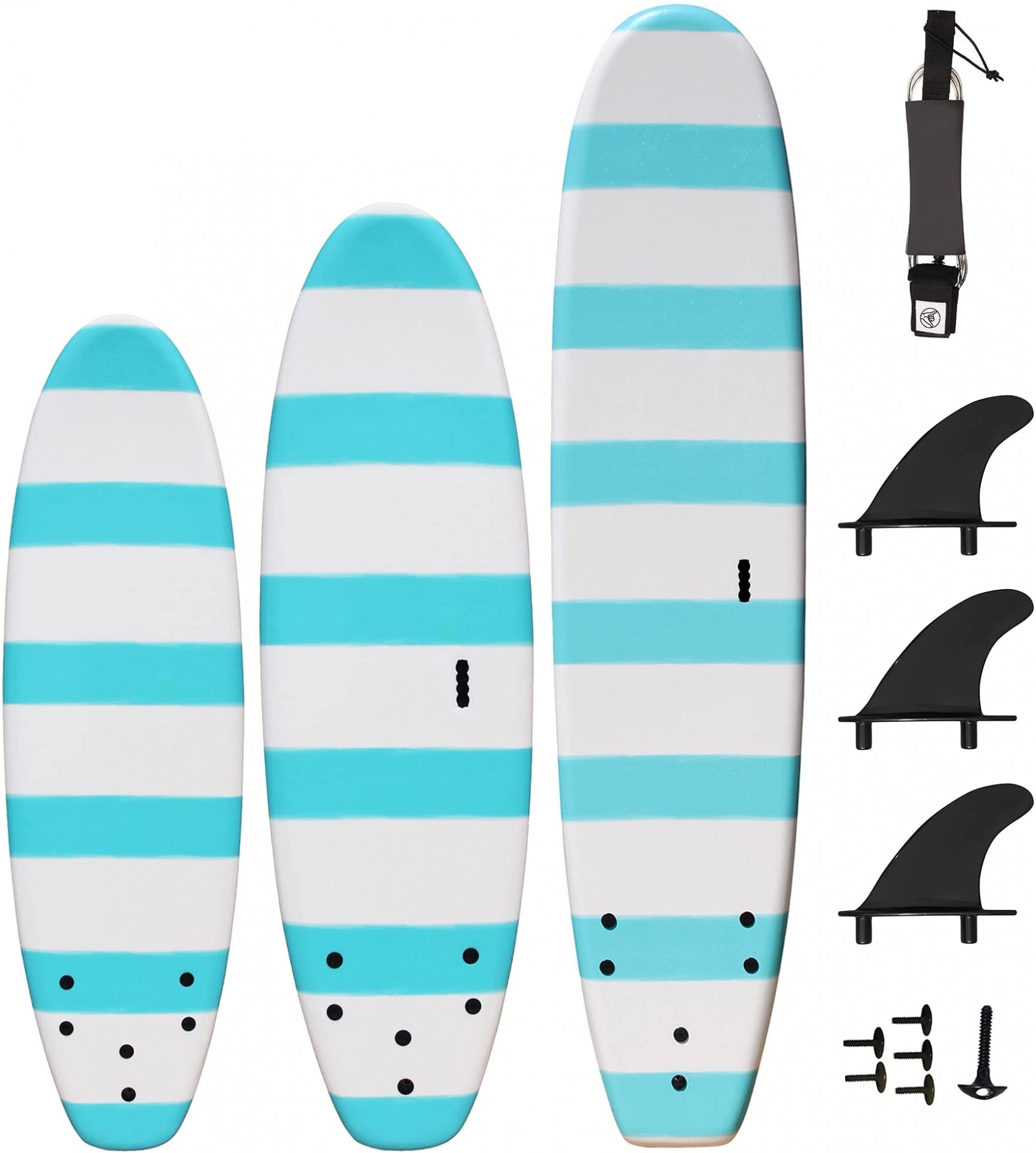 The board includes everything you need too, like the three thruster fins that you easily install underneath the tail, an 8-foot ankle leash so the board won't get lost to the surf, and it has a carry handle cut into the top surface for easy transport, even for a kid's shorter arms.
We're very happy with this purchase and we'd recommend it to other families with budding surfboard enthusiasts. Get the Gubby board on Amazon in one of three sizes, each in one of three stripe colors: