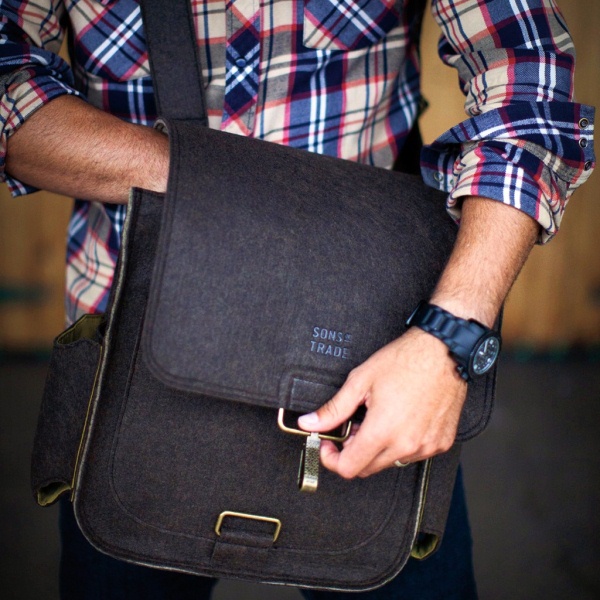 Sons of Trade Journey Pack
Ever since I picked up an iPad 4, I've been on the lookout for a bag that will snugly accommodate the device along with some other items. The Journey Pack by Sons of Trade ($139) seems to fit the bill nicely.
It sports a sturdy felt exterior (available in black, olive, or gray) with water-resistant interior lining, and lots of little storage spaces throughout. As listed on their site:
3 large interior pockets
Diagonal mesh zippered pocket under flap
Front exterior pocket with magnetic snap and lined phone pocket
Wide flat back exterior magazine pocket
1 smaller interior pocket
2 versatile side pockets that snap on or off
Interior snaps for re-positioning exterior snap-off side pockets to inside of bag
For you dads reading this, there used to be a diaper bag version of the Journey Pack with the same look but slightly different features within, but in my research it seems that a lot of places are out of stock. Search around and maybe you can find it somewhere, although I'd imagine the current version of the Journey Pack will still suit such a purpose nicely.