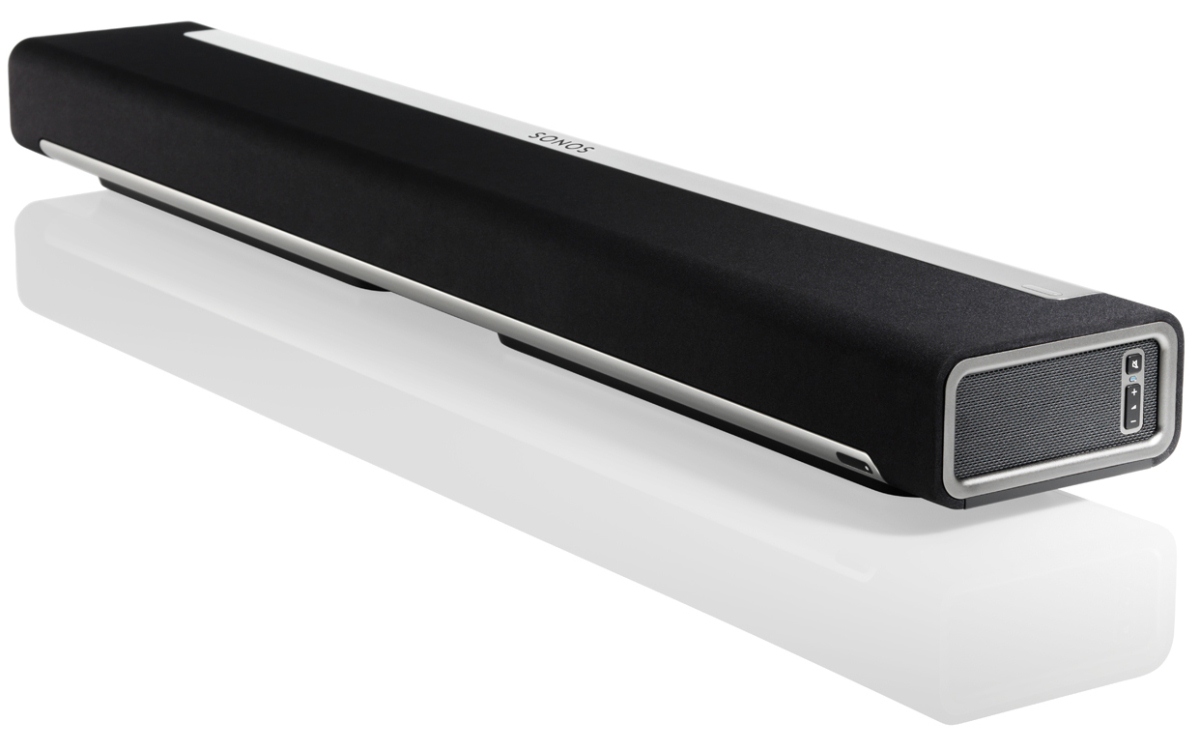 Sonos Playbar
Sonos is well-renowned for their awesome wireless speakers that are almost effortless to set up and use, and now they're releasing a three-feet-wide soundbar called the Playbar. This thing packs six midrange speakers and three tweeters inside, as well as an accelerometer that detects the orientation of the Playbar and adjusts the sound output accordingly. How cool is that?
Just like their previous products, the Playbar should be easy to setup, since it only has two ethernet jacks and a TOSLINK optical cable for hooking into your TV. And of course, it seamlessly integrates with the rest of your Sonos system, if you've got one set up.
Obviously, the soundbar will be controllable by the standard Sonos smartphone app like their other speakers, but what's interesting is that it can also be controlled by most TV remotes out there. With the Playbar, along with their SUB subwoofer, Sonos has given people the freedom to set up a full 5.1 home theater system without having to run cables everywhere. Simplicity at its best.
The Playbar will release on March 5th 2013 for $699, but it's available for pre-order now.