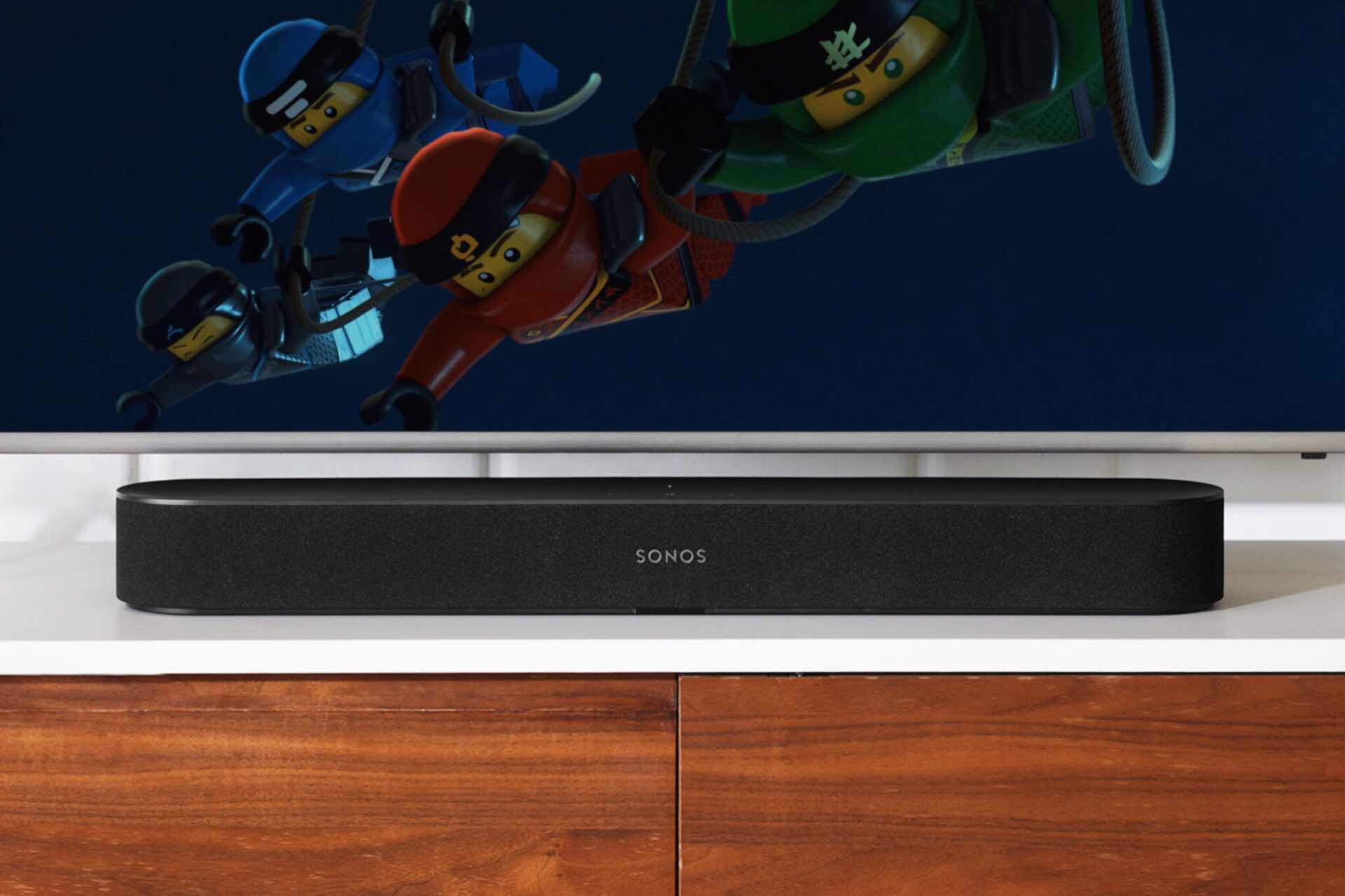 Sonos Beam Smart Soundbar
It seems we're gradually reaching a point where everything in one's house will be Alexa-enabled. Last week it was a wall clock; this week it's the Sonos Beam smart soundbar. Unlike the larger Sonos Soundbar — which only works with Alexa when connected to an Echo or other similar device — the Sonos Beam has Alexa control built right in, allowing for voice-controlled playback without needing another gadget in the mix.
This voice control works with a number of streaming services, including Spotify, Pandora, Amazon Music (of course), iHeartRadio, TuneIn, and SiriusXM. If you have Apple devices, the Beam also works with AirPlay and Siri, meaning you can count Apple Music on that list as well. As you'd expect, the soundbar integrates perfectly into any existing Sonos system, so your whole home can be filled with beautiful sound simply by speaking the command.
Even if you only have the Beam and no other Sonos speakers, you'll be rewarded with far richer sound than your TV's speakers are likely to put out. It's not quite the same as having a full surround system with a sub and all, but for such an unassuming-looking soundbar, it packs quite a punch.
The Sonos Beam alone is $399 on Amazon, though you can order it with a wall mount for $458. If you wait 'til later to buy the mount separately, that will run you $59.
Now, if this is your first Sonos speaker and you wanna come out of the gate swinging with a full-on surround setup, they do offer the Beam as part of a few packages: