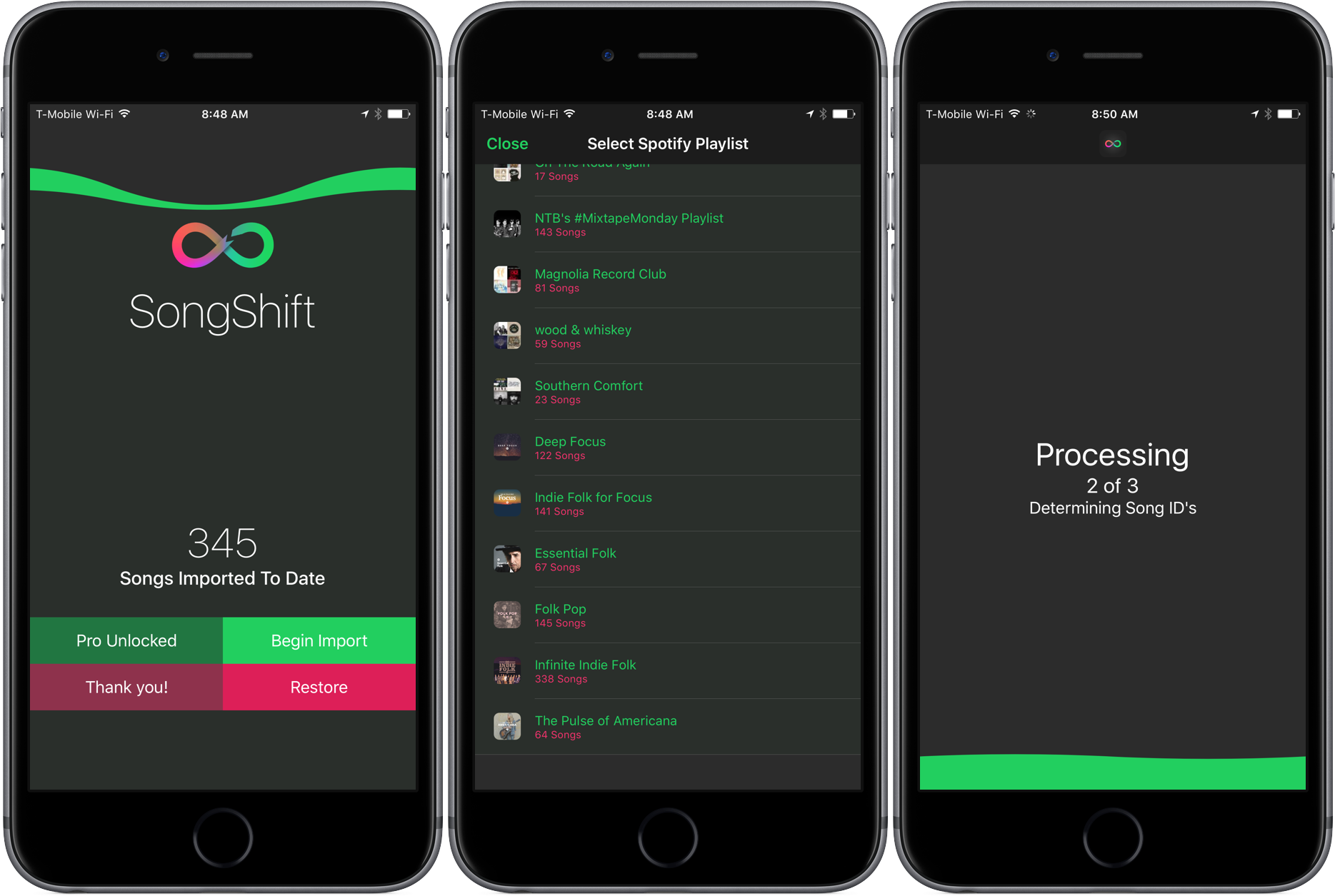 SongShift – Add Spotify Playlists to Apple Music
Spotify is the defacto place for people to make public playlists. If you use Apple Music, SongShift will allow you to import Spotify playlists into Apple Music even Spotify's free plan.
The app is free with in-app purchases to remove ads ($0.99), unlock 100 track export limit ($1.99), or unlock Pro which includes all the other unlocks/any future additions ($4.99).
You can either import a Spotify playlist into your library or as an Apple Music playlist. If you're importing directly into an Apple Music playlist, then I recommend disabling the option to Add Playlist Songs to My Music. You can find that switch in Settings > Music. This will keep your personal music library clean of one song albums.
You can download SongShift on The App Store for free.