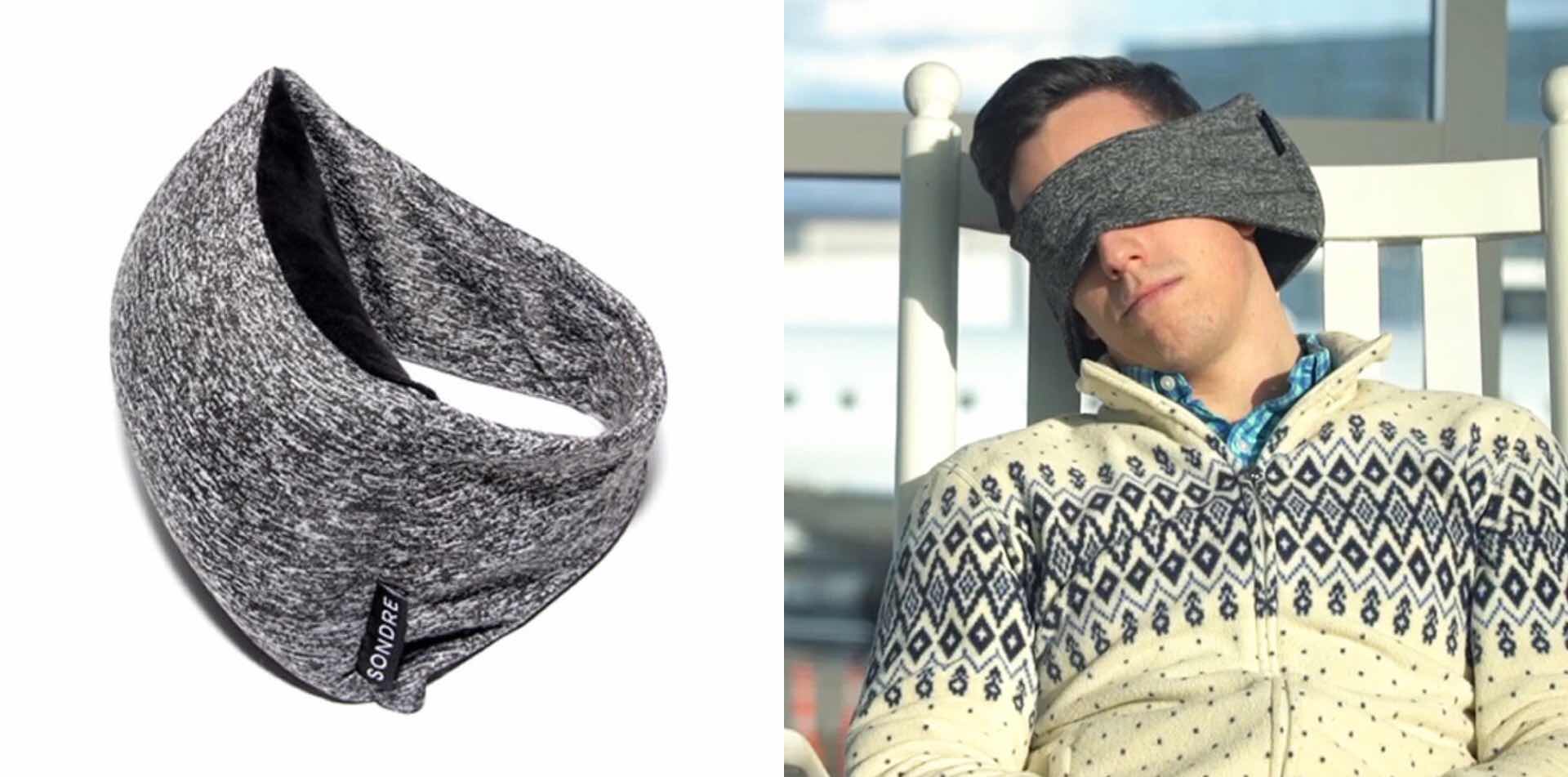 Sondre Travel's "Voyage" Pillow and Sleep Mask
The Voyage Pillow by Sondre Travel — whose similarly named wallet we featured in this week's buying guide — is a combination of travel pillow and sleep mask, which can be worn in various ways: over your eyes, around your neck, behind your head, against the window, around your hand, and more.
It initially launched on Kickstarter back in 2017, alongside a promo video that explains the pillow in depth, yet wastes nary a moment of your time:
The sleep mask band is, I think, what really makes the Voyage Pillow so outstanding. It keeps light out quite well while you get some well-deserved rest, while also keeping the pillow securely and comfortably in place. The pillow's small size makes it perfect for stowing in your carry-on bag, leaving plenty of room for your other travel essentials.
Get the Voyage Pillow in a handful of colorway options for $22 on Amazon.