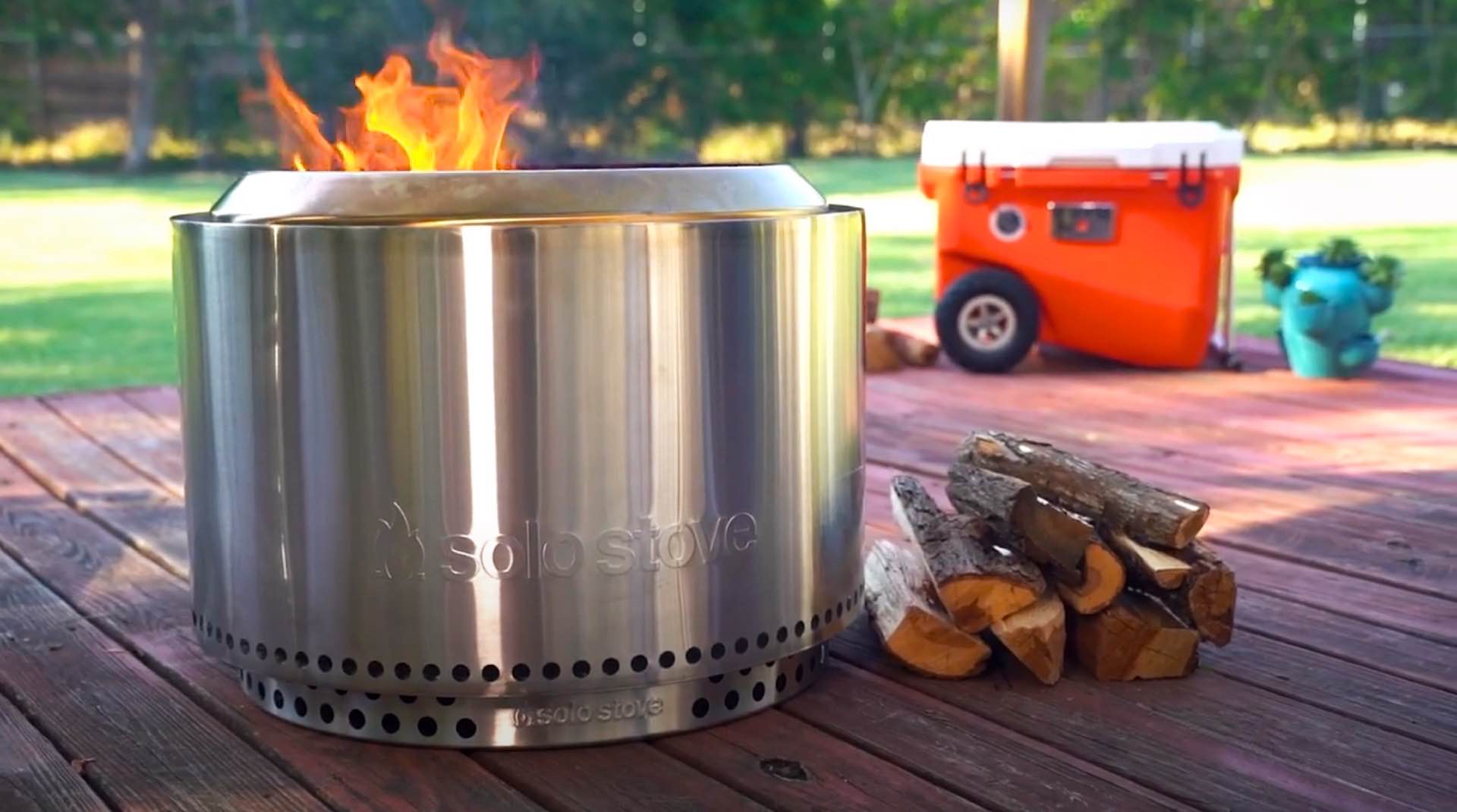 Solo Stove's Smokeless Backyard Fire Pits
Gathering around the campfire is a human tradition that predates history. We see fire, we are transfixed, primal, together. It's that simple.
But the smoke…that's the one damper on the whole thing. It somehow follows you wherever you go. It stings the eyes. Makes your hair and clothes stink. It WILL live in your nostrils for a while whether you like it or not.
That's why you need to check out Solo Stove's line of fire pits, which are designed to burn efficiently and produce as little smoke as possible in the process.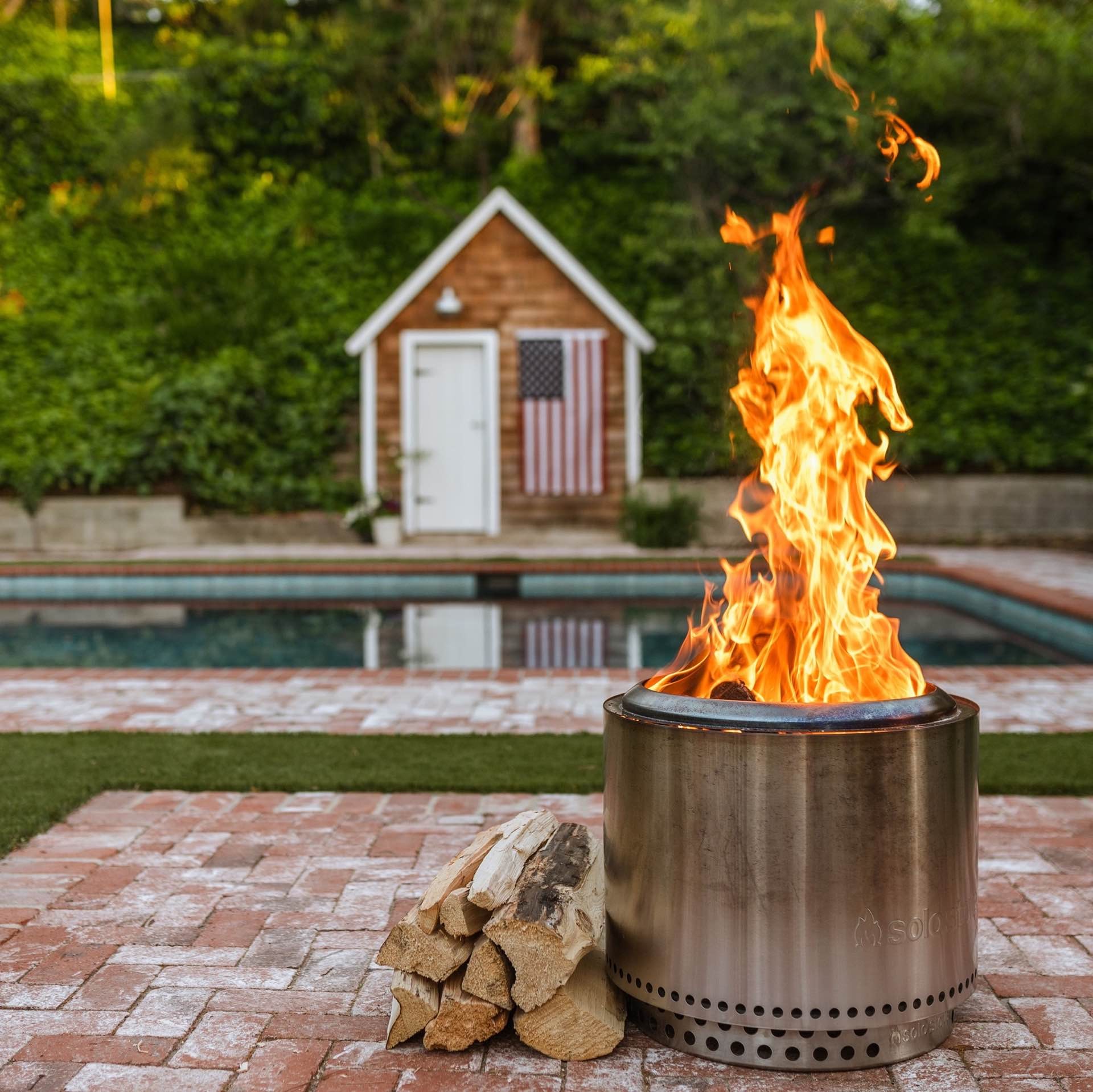 Each of the three models is formed from double-walled 304 stainless steel and uses strategically placed vent holes to draw in air from the bottom and feed it upward through more holes at the top, resulting in a secondary burn for a hotter fire with much less smoke (and ash!) than you'd normally get.
Once you've tried it, your only regret will be that you didn't buy one sooner.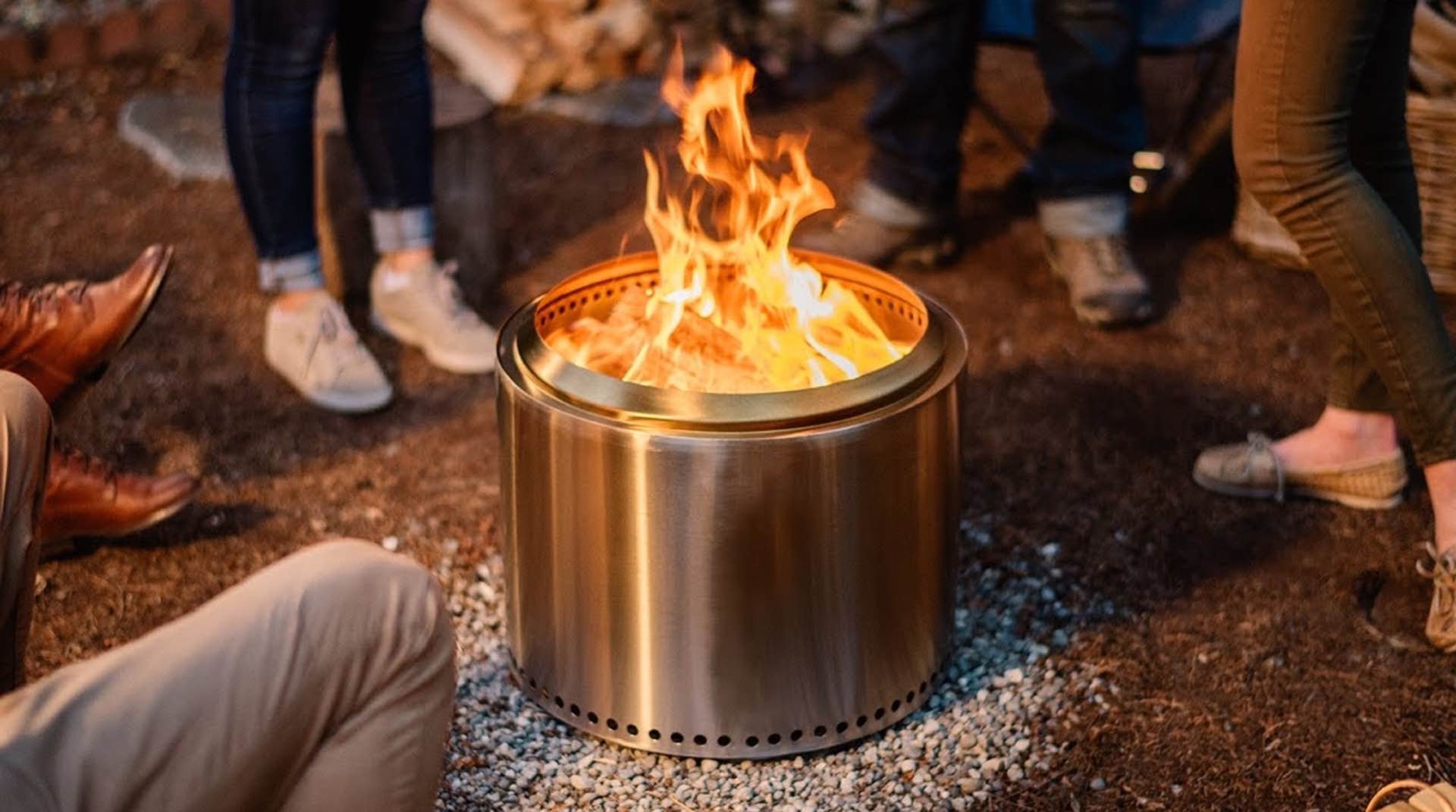 They offer three fire pit sizes:
They also offer a number of bundles that include not only the fire pit and stand, but also accessories like spark shields (pictured below), roasting sticks, fire pit tools, etc.