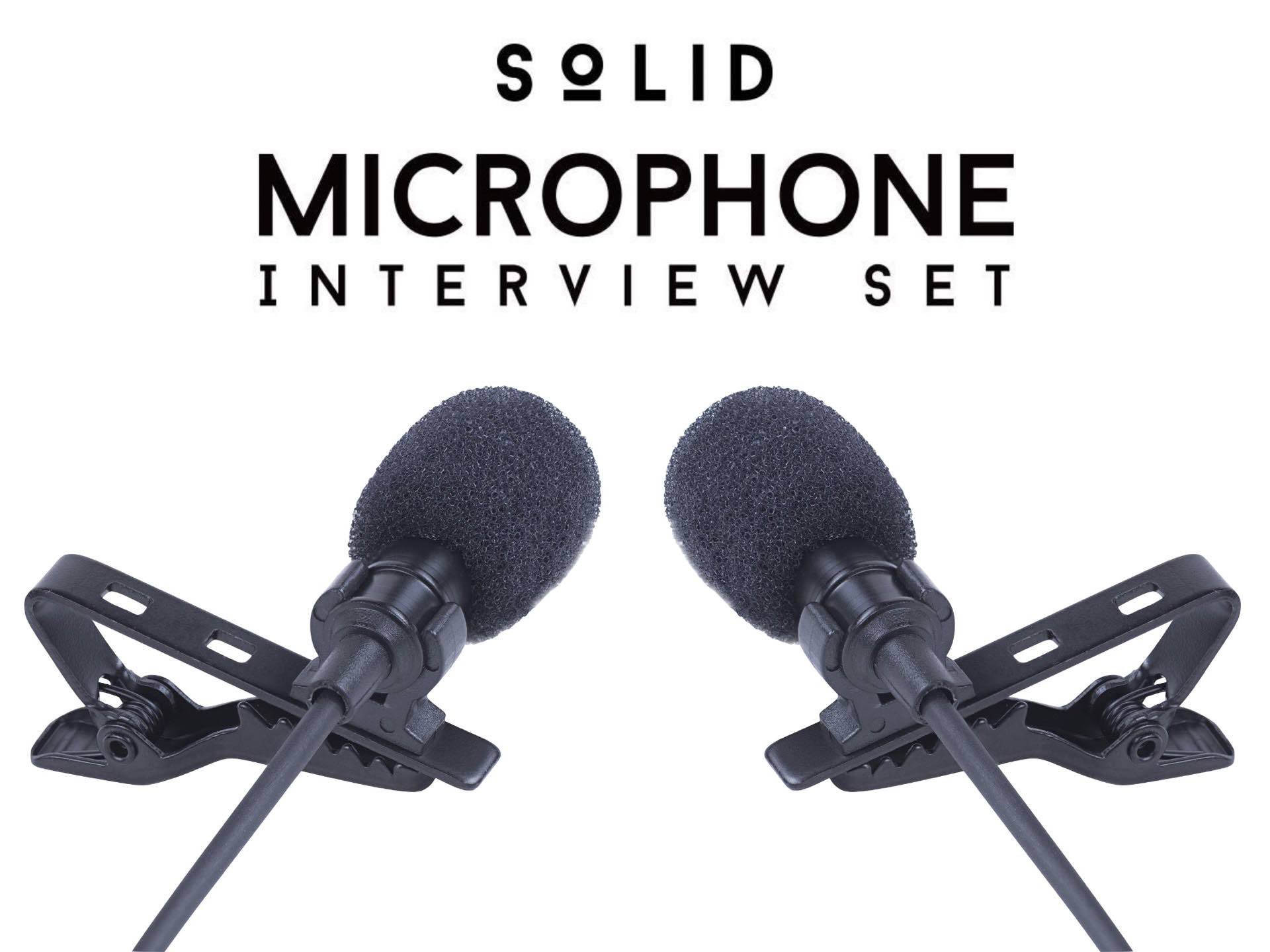 SoLID Dual Lavalier Microphone Interview Set
There are a surprisingly high number of instances where a mobile-friendly dual-head lav mic setup would be useful to have. You can use them for doing interviews, recording two-host podcasts on the road, letting someone in the same room join you on a video conference, "man on the street" vlogs, game streaming, presentations…the list goes on.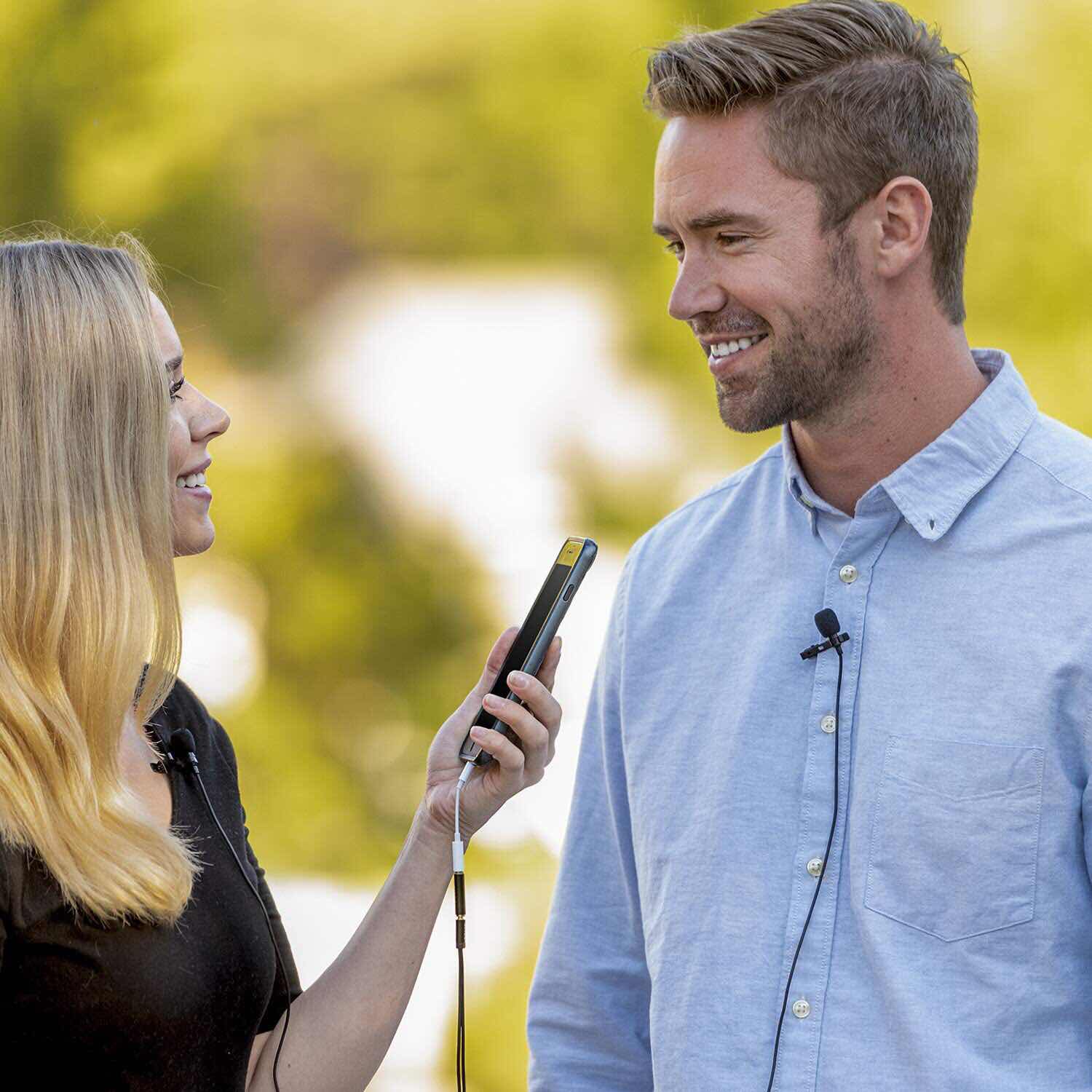 This particular set captures crisp, clean audio and handles background noise pretty well for the price. It's a rather versatile kit too, including nearly everything you need (minus a Lightning-to-Headphone adapter, which you'll have to get separately if you have an iPhone without a 3.5mm jack) to connect the mics to your device in a number of ways: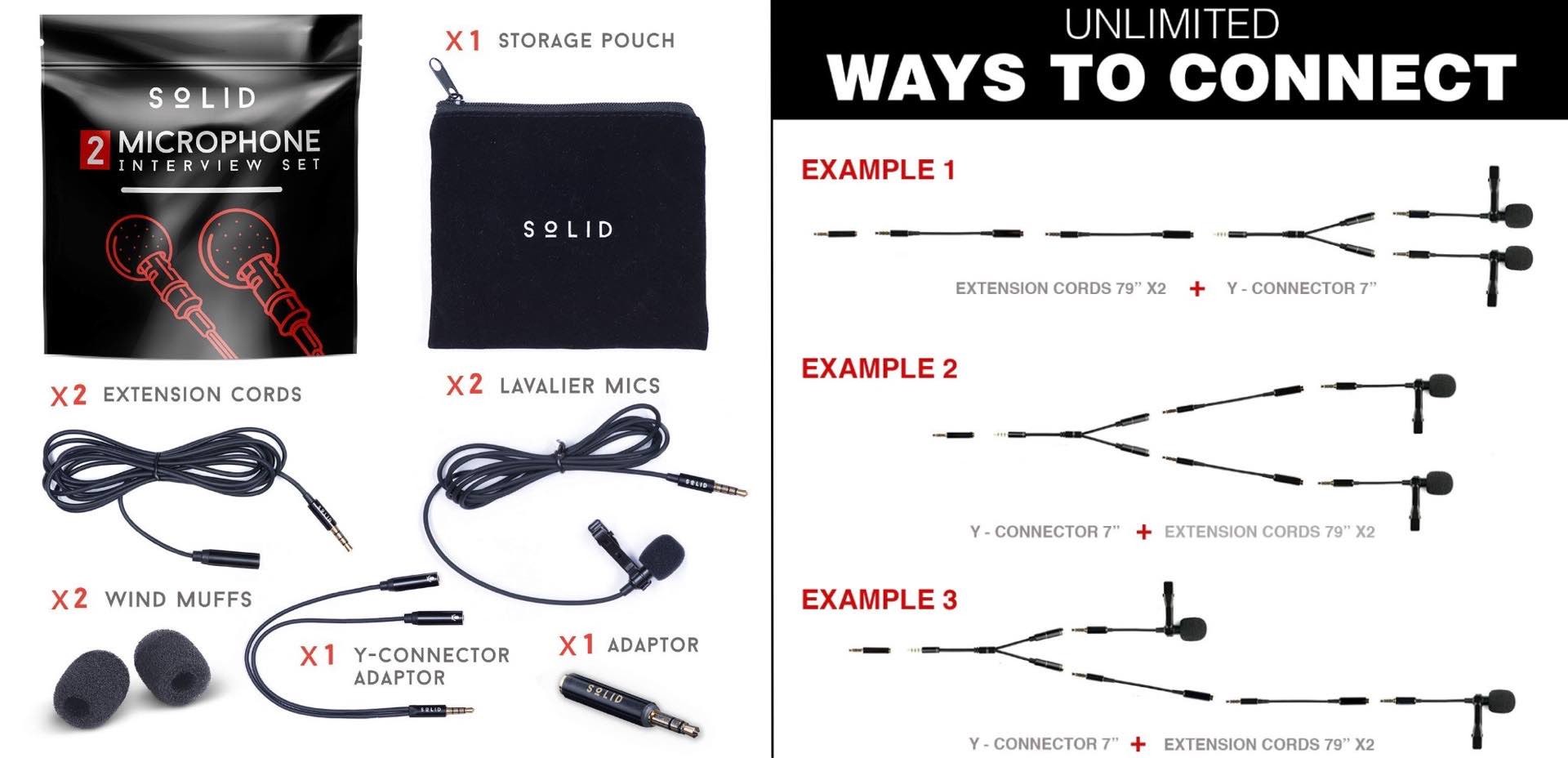 For just $21 on Amazon you can make your mobile recording ventures a lot more professional sounding than if you relied on your phone mic alone. Another decent looking alternative is this set from PoP voice ($23).