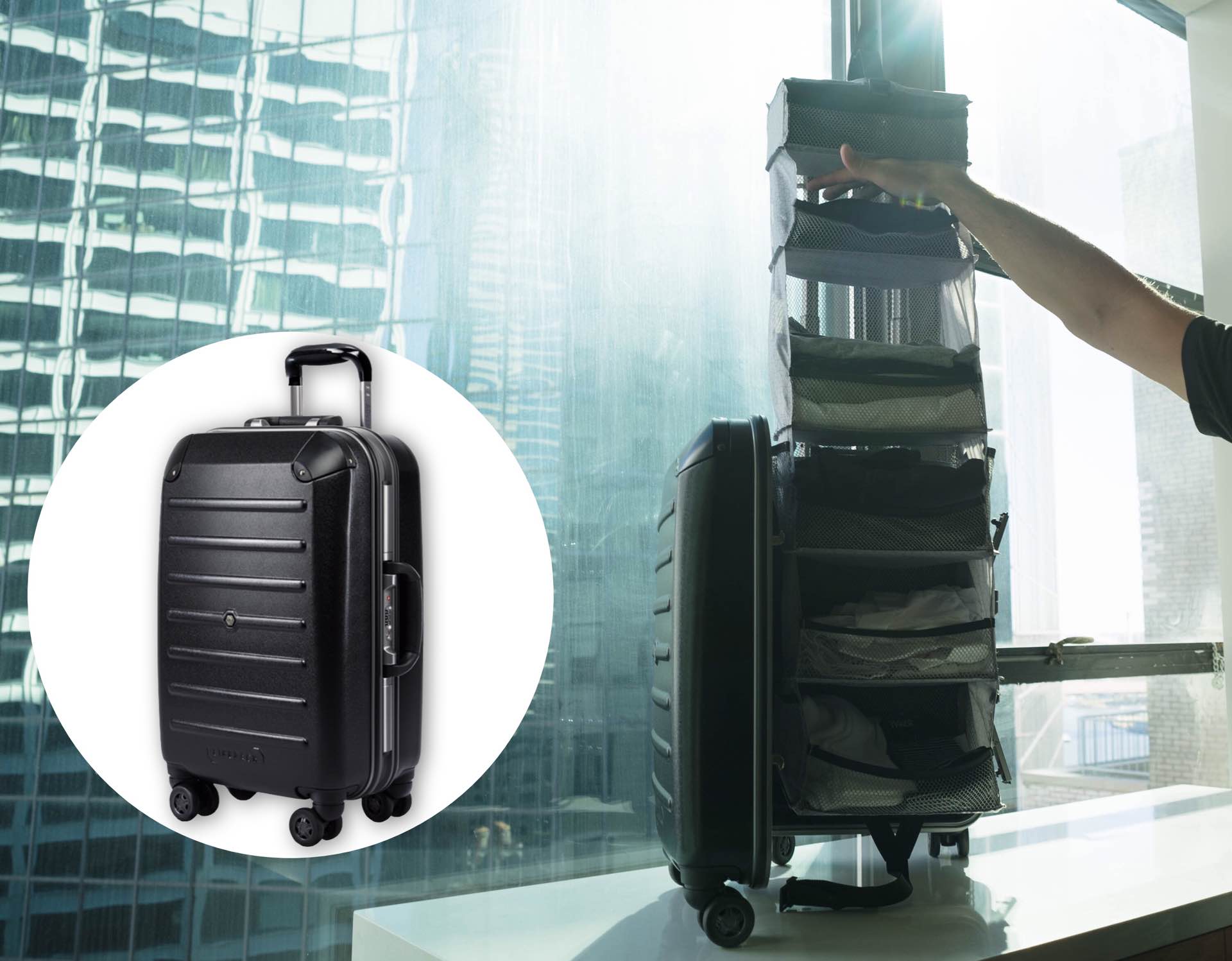 Solgaard Lifepack Carry-On Closet
If there's one thing I like in this world, it's organizational hacks. For example, at 6:59 of this video, a guy who lives in a Sprinter van shows off his "closets", which are two hanging organizers that extend upward out of a box on the floor and hang from hooks as needed, creating a sort of on-the-fly wardrobe. Cool idea, right?
Solgaard's Lifepack Carry-On Closet is basically that same concept in suitcase form. This hardshell carry-on has an integrated (and removable) shelving system that pulls up and out, strapping onto the fully extended trolley handle and offering you your own mobile wardrobe right there. No more digging through a pile of clothes to find what you want.
The Lifepack is accepted as a carry-on by major airlines both international and domestic. When the suitcase is closed, the soft handle grip makes it comfortable to pull around.
The company's promo video gives a brief overview of the Lifepack in action:
Get the Lifepack Carry-On Closet for $169 at Solgaard.