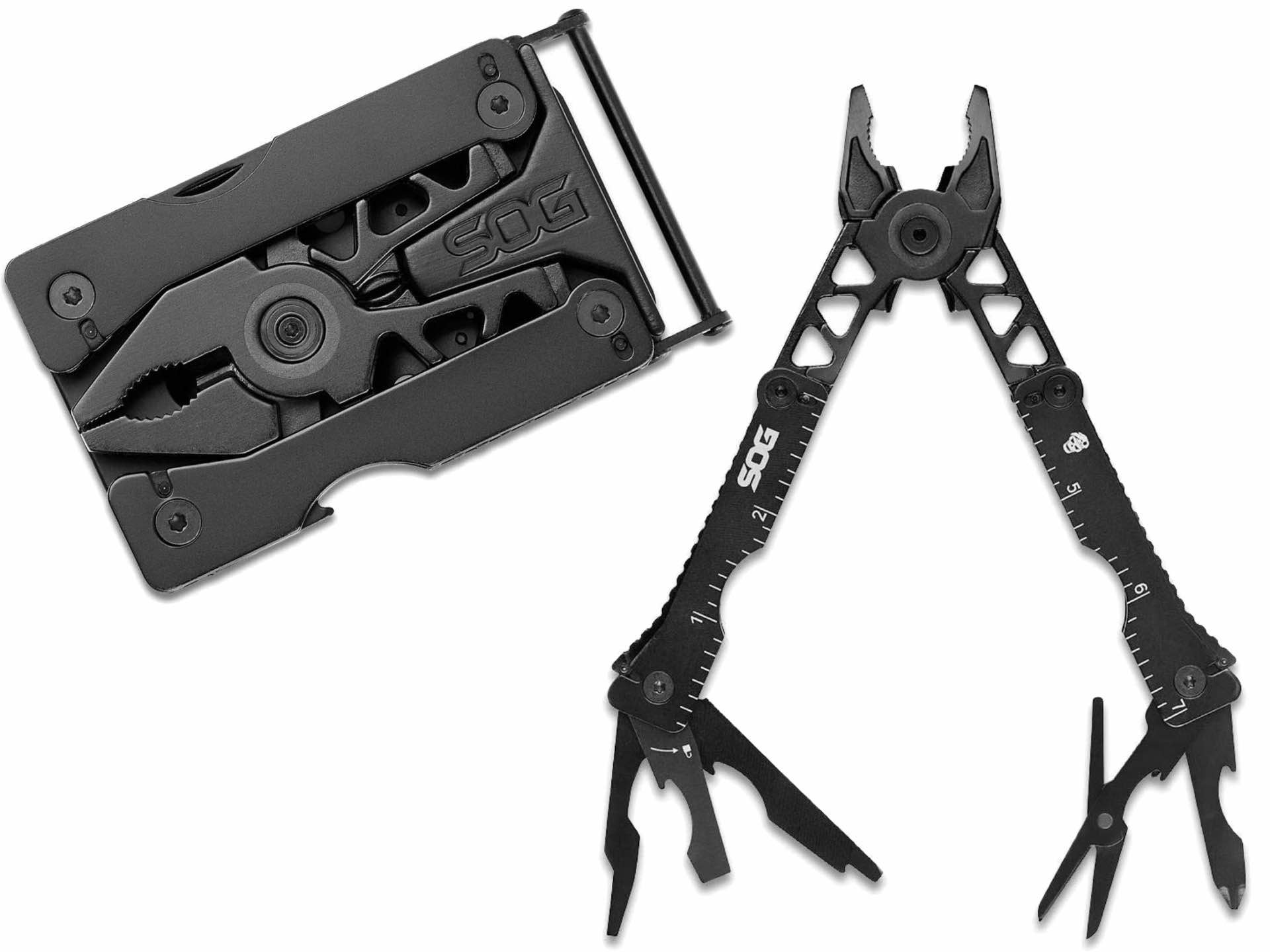 SOG Sync II Traveler Multi-Tool
What's the use of having a multi-tool if it's not always nearby when you need it? With the Sync II Traveler, that's not an issue.
Thanks to its detachable base piece, you can wear the tool as a belt buckle if you're that serious about it, or simply clip it onto a bag strap or elsewhere. And if you need to simply pocket the thing, that's okay too because it folds down to a size akin to a small wallet.
So what's it got in the way of tools? Here's the list:
Pliers
Gripper
Scissors
Phillips screwdriver
Medium flathead screwdriver
Small flathead screwdriver
Soft wire cutter
Crimpers
Bottle opener
3-sided file
Ruler
Notice there's no blade listed there (unless you count the scissors), hence the "Traveler" in its name. They aim for this to be a TSA-compliant multi-tool, although your results will of course vary depending on the agent you get at the airport. They get the final say. Me, I would pack the tool in my checked bag rather than trying to wear it or have it in my carry-on.
Get the Sync II Traveler for $65 on Amazon.