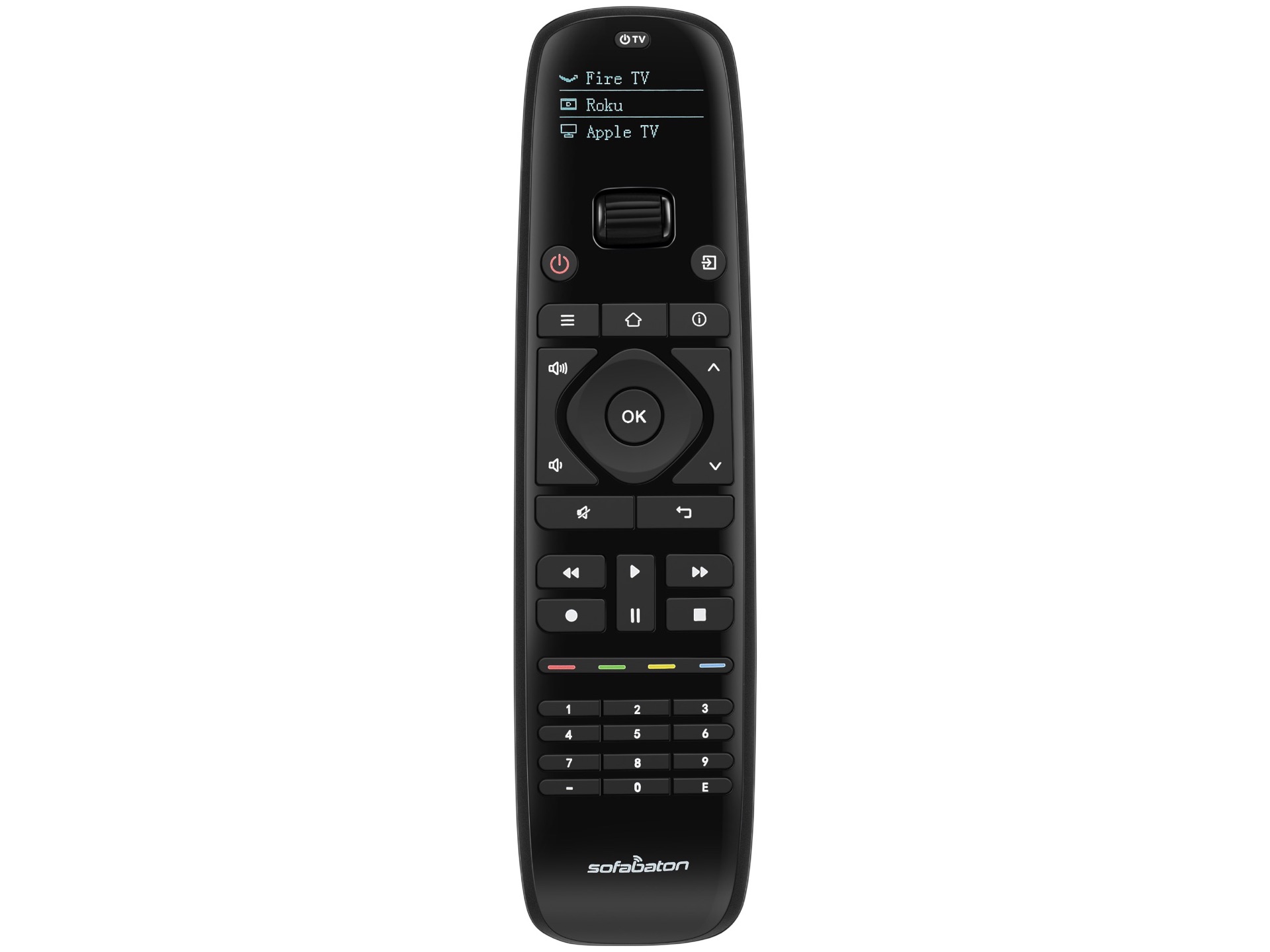 SofaBaton U1 Universal Remote Control
Sadly, after many years of holding the crown in its space, Logitech's beloved Harmony universal remote line has officially bitten the dust, confusing A/V enthusiasts around the world as to why the company would even think of doing such a tragic thing.
While I can offer no insight on that front, I do know that the SofaBaton U1 is a solid alternative that costs way less — a fact that is sure to hold even truer as Harmony remote stock depletes and prices inevitably soar.
That more budget-friendly price does come with some design/feature compromises, but maybe not as many as you'd think. It really is a capable gizmo for the money:
Remembers and controls up to 15 devices, from TVs to Blu-ray players to receivers to streaming devices to soundbars and beyond.
Operates over infrared (IR) or Bluetooth, making it compatible with thousands of devices out there — the caveat here being that it doesn't work over Wi-Fi.
In place of a touchscreen, the U1 has a black-and-white OLED display that you navigate with a little scroll wheel in order to switch devices.
You can create custom macros with up to 10 commands/button-sequences each, then map them to any IR buttons (not Bluetooth) you like.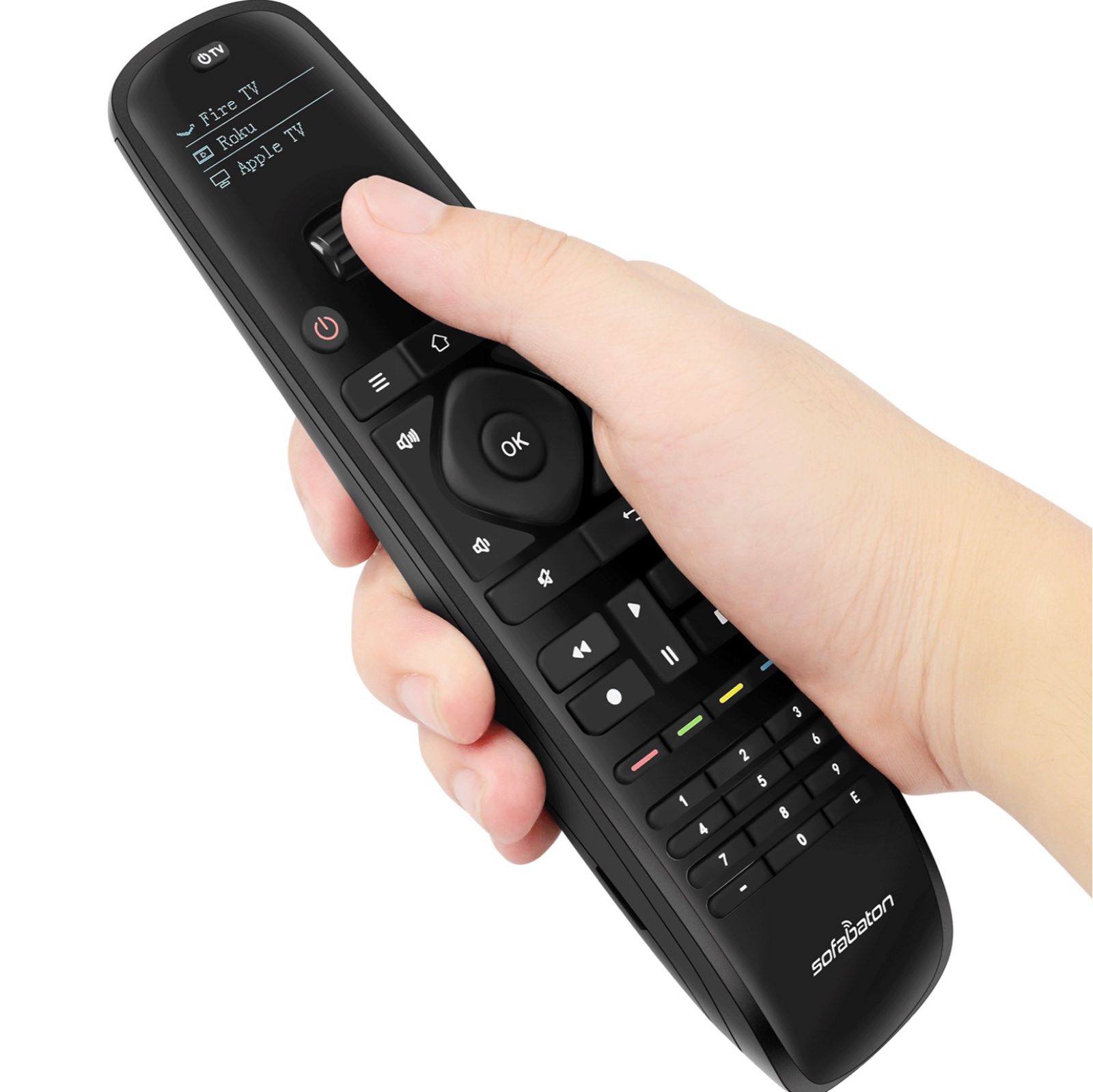 I could go on, but at a certain point you might as well go read the product page for yourself and see all the nifty things the U1 can do. I will point out one other drawback of this budget remote, which is that the keys aren't backlit. Again, probably not a dealbreaker for most, but you might wanna know that going in.
Get the SofaBaton U1 remote for $50 on Amazon.