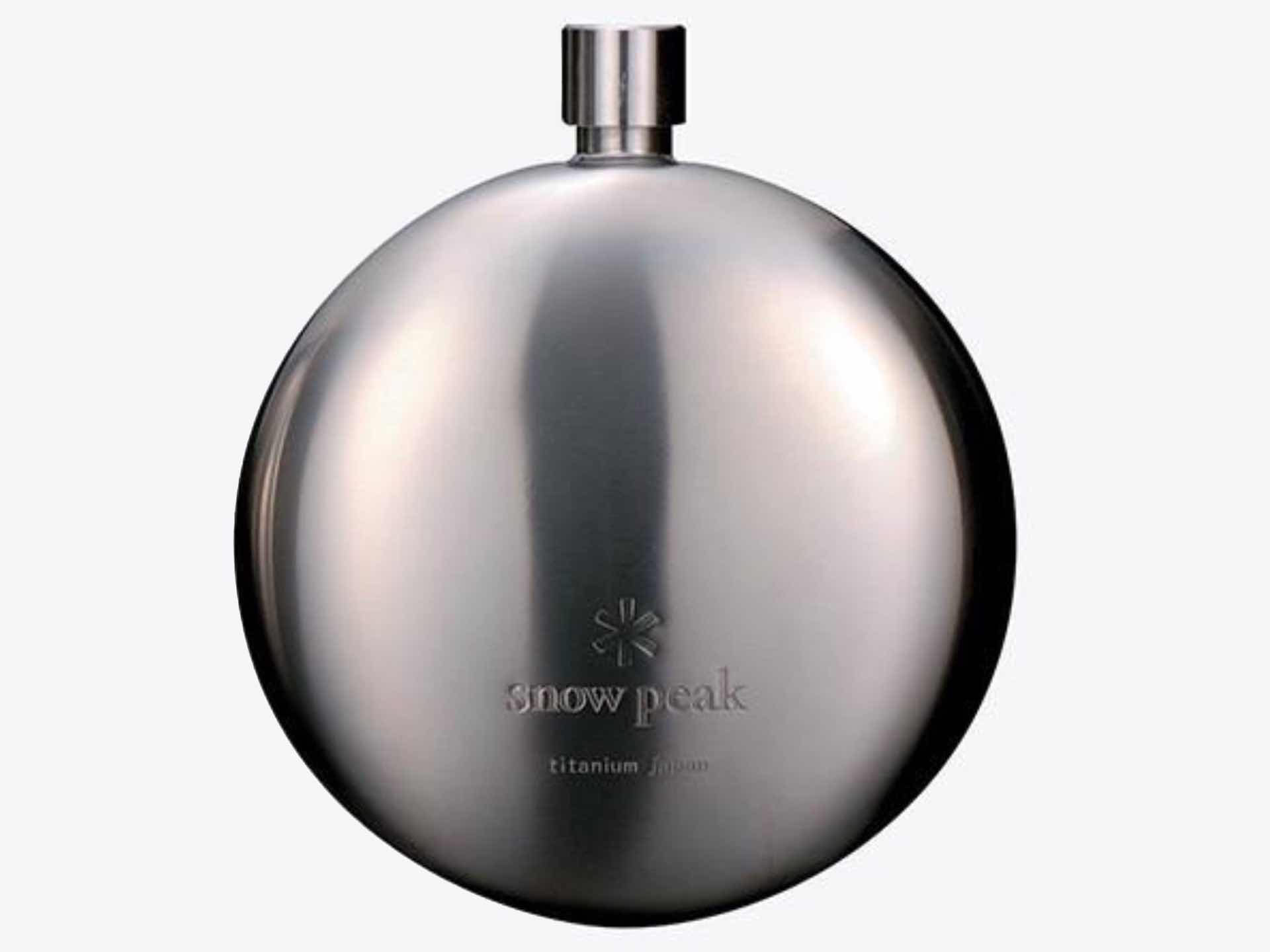 Snow Peak Titanium Curved Flask
The hip flask is usually seen as a more 🕶 covert 🕶 option for enjoying your favorite spirits, but if you're going to carry one, there's no reason it can't be of the utmost craftsmanship and quality.
Snow Peak's titanium curved flask is sleek and lightweight as they come, with a classy rounded design that's pleasing to hold and slips smoothly in and out of one's pocket. The titanium construction keeps any metallic taste from being imparted to your scotch/whiskey/etc, preserving the original flavor even if you forget about it for a few days.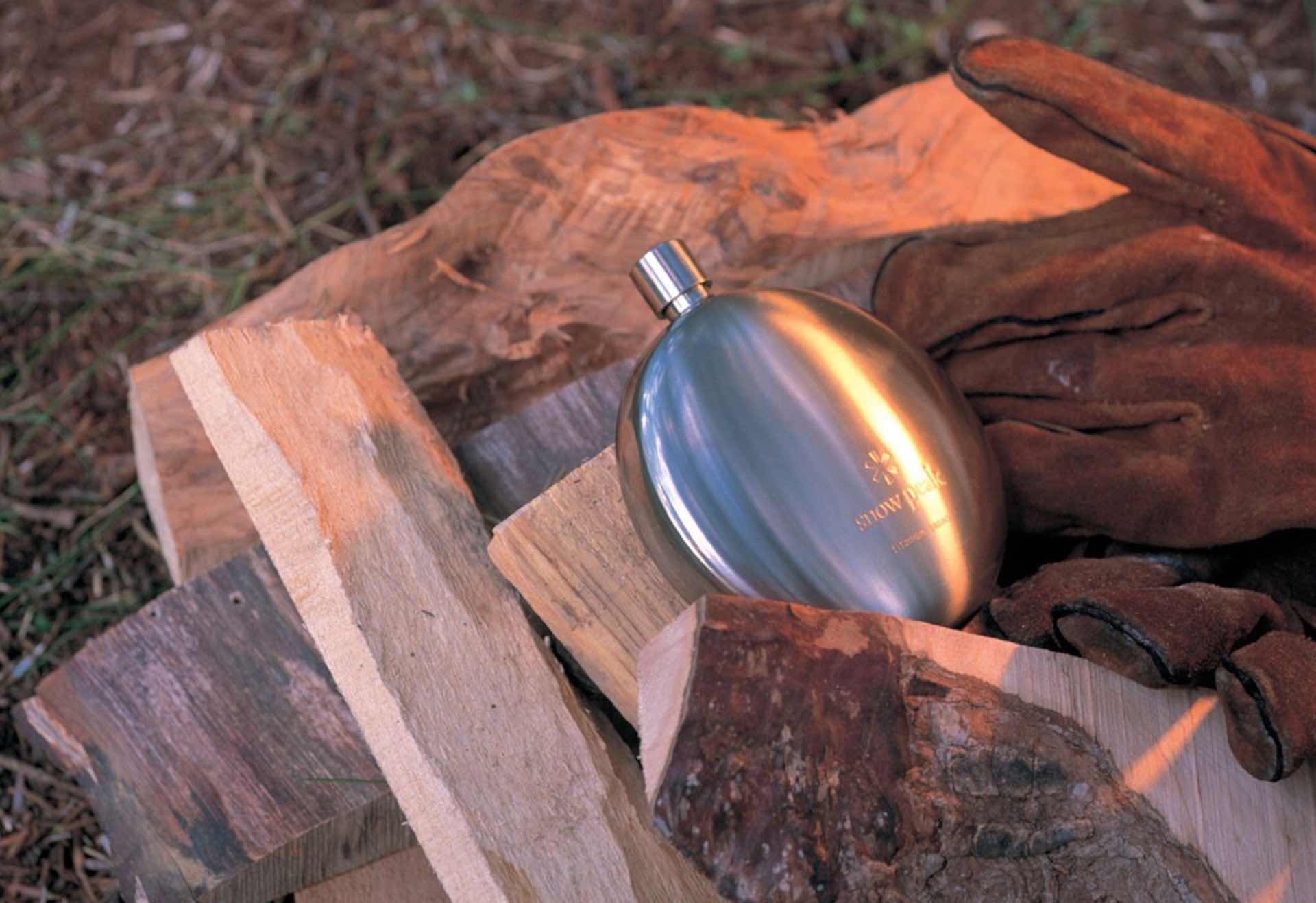 It has a capacity of 6.4 fl oz (~190mL) and weighs only 2.5 ounces, so it certainly won't be getting in your way. It also includes a little plastic funnel for filling, though it's almost too small, forcing you to pour very slowly if you want to avoid a mess. The only other con is that the lid doesn't stay attached when open, so take care unscrewing it.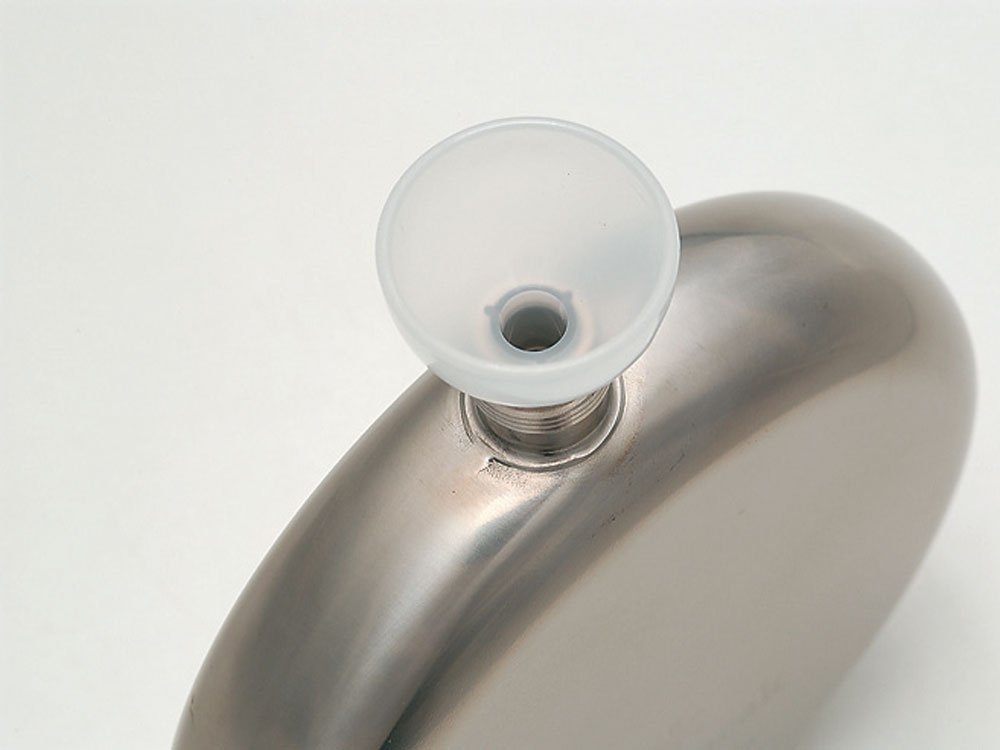 The flask goes for $122 on Amazon. A pretty penny to be sure, but still better than the $150 it runs from Snow Peak's own site.