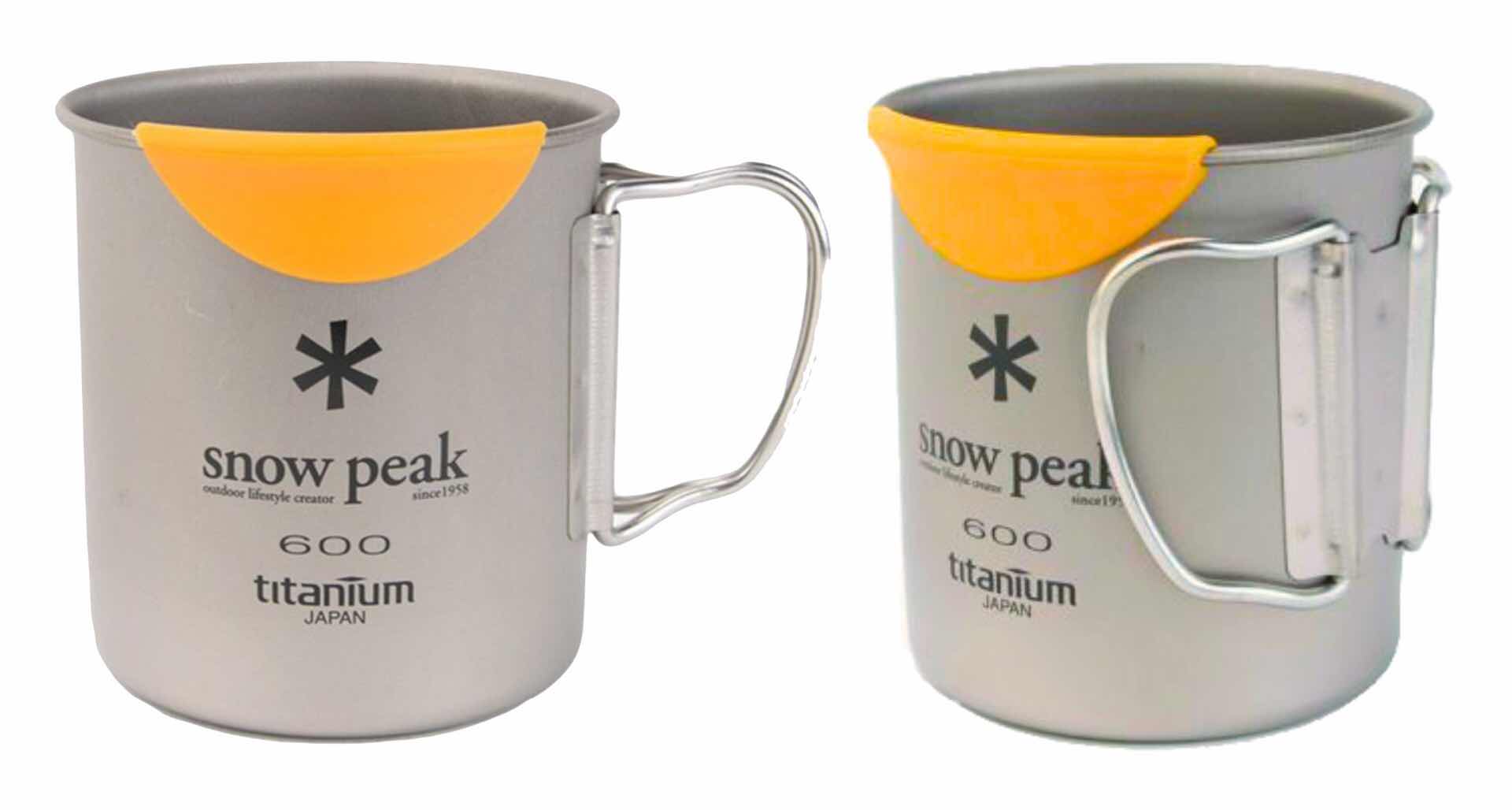 Snow Peak's HotLips 600 Titanium Mug
This is a cup I know will get stolen before I can destroy it.



—Jeremy C. (Amazon reviewer)
Snow Peak's single-wall, 600-size titanium mug is an ultralight, durable option for both heating and consuming hot foods and drinks on the trail. Its titanium construction makes it practically bomb-proof (though I don't recommend attempting such a test) and able to be heated directly above open flame without imparting any metallic flavors, so it's ideal for coffee, tea, soup, boiling water for other purposes…you name it.
The mug comes with a "HotLips" guard, a silicone accessory that slips over the cup's lip (only after heating, not during) to keep your lips from getting burned while sipping. After you're done, the split handle folds back against the mug's body for easy storage.
When it does come time to pack the thing up, you'll be happy to note that the mug is large enough to stow a camp stove inside — like Snow Peak's own LiteMax or GigaPower stoves, or a third-party one like the Kovea Supalite — with enough spare room underneath to fit a Swedish FireSteel 2.0 for fire-starting purposes.
This mug will serve you on every adventure for many years to come. It can be yours for just $34 on Amazon.