Snow Peak "Field Barista" Coffee Drip
It's been nearly ten years since I wrote about Snow Peak's nifty collapsible coffee dripper, which continues to sell and review well to this day. At some point during the interim, they designed the Field Barista Coffee Drip, which is more conical in shape and disassembles into small pieces for packing rather than folding down.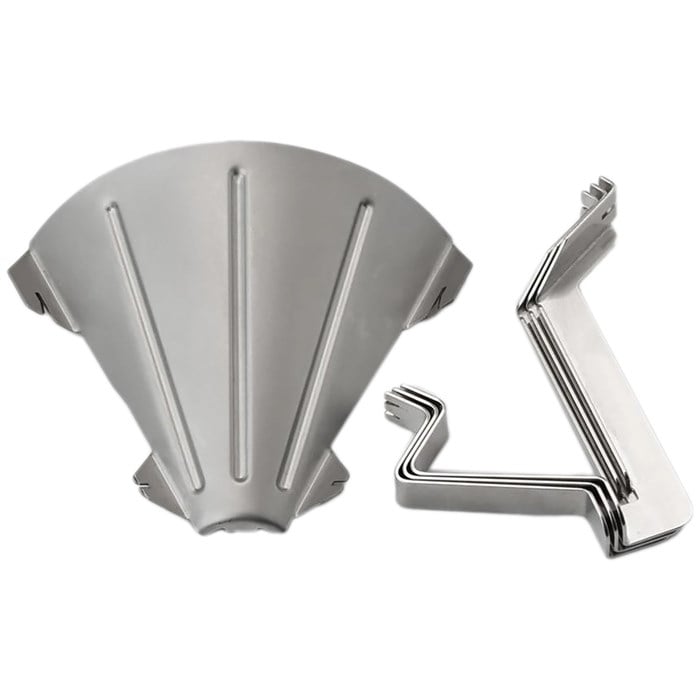 Released alongside the Field Barista Grinder and Field Barista Kettle, the Coffee Drip is made from sleek stainless steel and can accommodate Chemex– and Hario V60-sized coffee filters.
While the assembly process is a tad more convoluted versus the old collapsible dripper — and even then, it goes pretty quickly once you've familiarized yourself with the process a time or two — the legs do offer a sturdier base and there's no concern that the thing will simply fold on you mid-brew.
Both are great camping/travel brewers in my opinion, this is just a different take on the concept that may appeal to you more if you were never into the folding one.
Get it for $63 on Amazon.