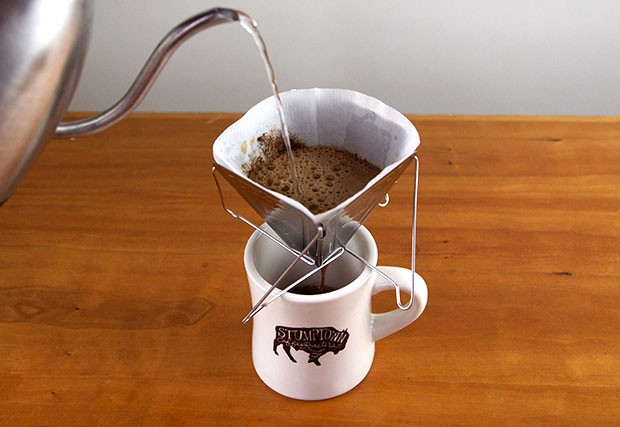 Snow Peak Coffee Dripper
Coffee and camping are two things that go together very well, but I feel like a lot of brewing equipment is too delicate for the outdoors. As much as I like my Hario V60, I'm not sure the ceramic would hold up well in my bag.
The Snow Peak Coffee Dripper, another pour-over brewer, may be a solution to this problem. It essentially works like a V60 in that it sits directly atop a coffee mug, but it's comprised of collapsible (and durable) stainless steel pieces, making it ideal for tossing into a bag when not in-use. It's also compatible with V60 and Chemex filters, which is nice.
I've checked some reviews around the web, and the only consistent "downside" people are giving is that it seems to be a bit on the heavy side. At only four ounces though, I find that a little hard to believe, especially since the V60 and even the AeroPress both weigh at least a pound.
The Snow Peak Dripper is available for $30 on Amazon.