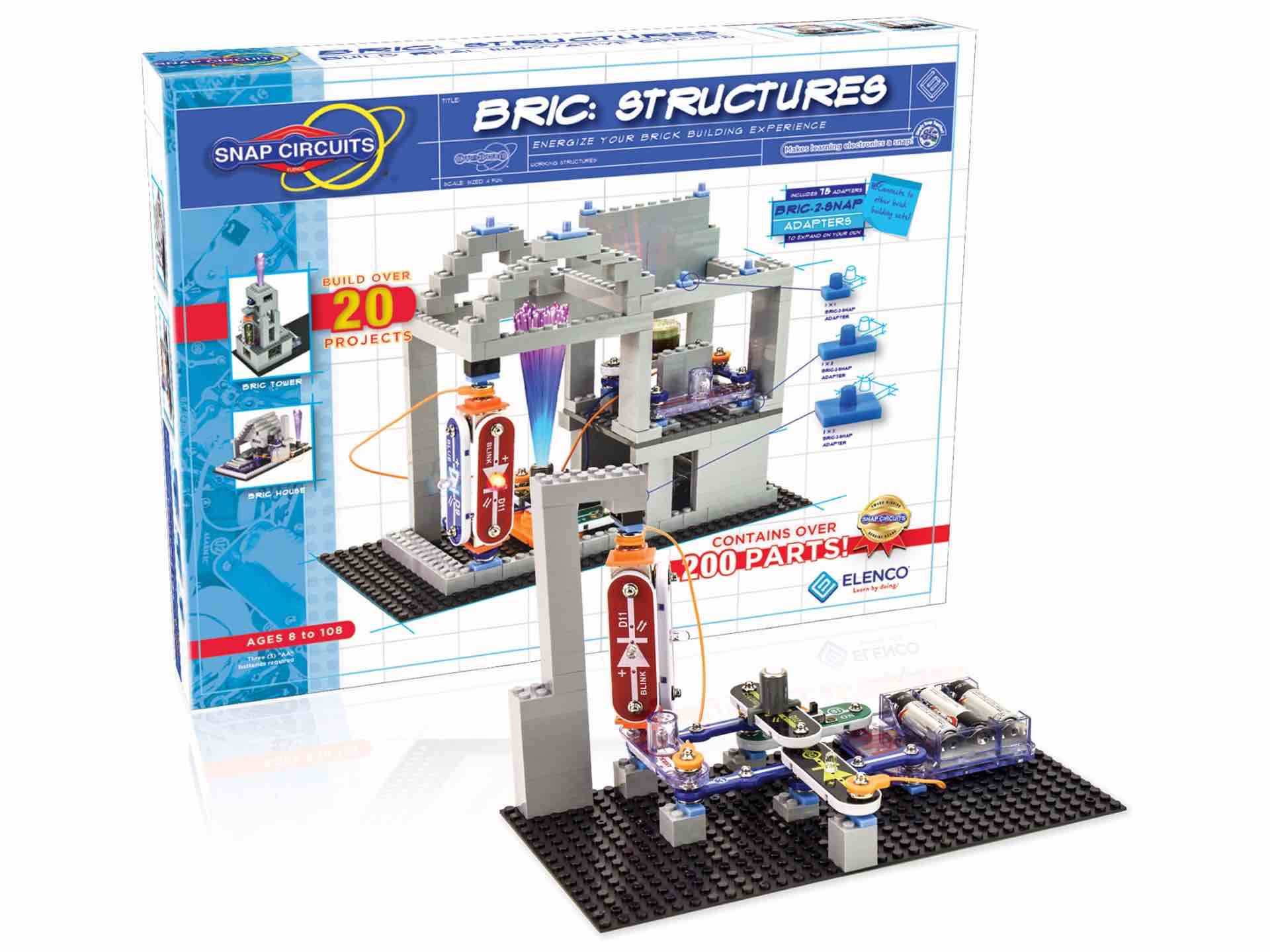 Snap Circuits "BRIC: Structures" Kit
This year for Christmas, our now-8yo son got a gift from Santa that combines two of his favorite toys: Snap Circuits and LEGOs.
It's the Snap Circuits "BRIC: Structures" kit, and it comes with 75 "bric-2-snap" adapters that allow Snap Circuits connectors to integrate with LEGOs (and other building bricks of that ilk) to create 3D structures that light up, play sounds, and more. To that end, the set also includes a series of LED lights, a bunch of miscellaneous building bricks, a fiberoptic tree, a melody maker, a battery holder (3 AAs not included), and more.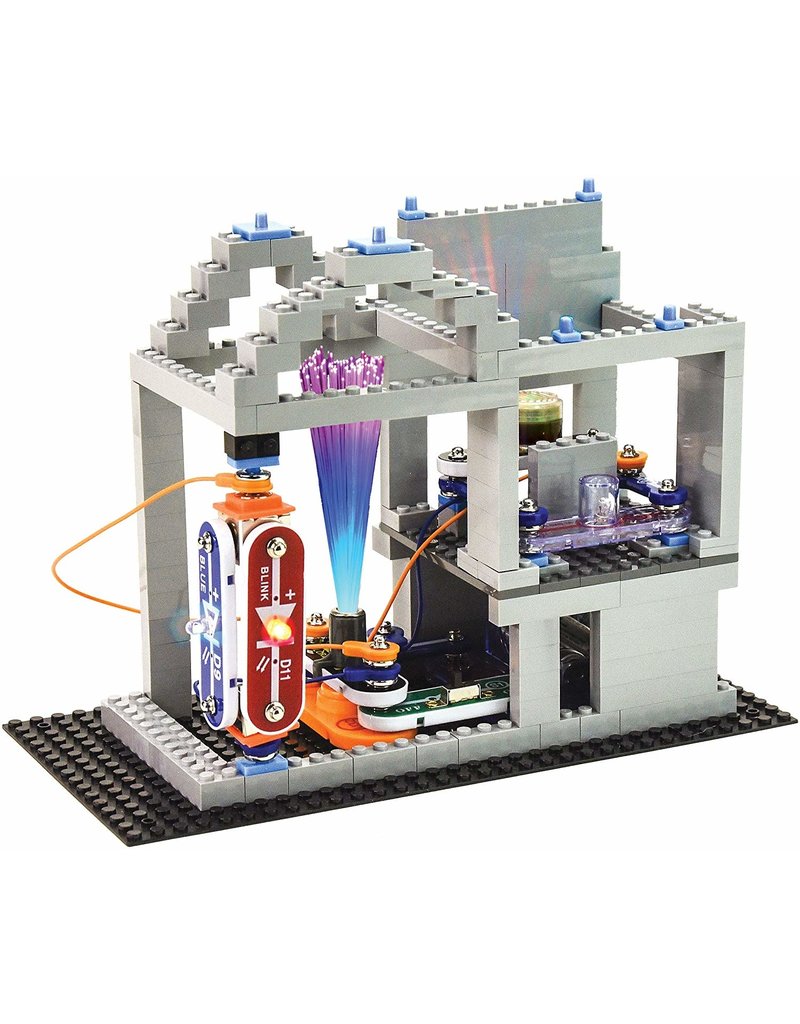 The kit's illustrated instructional booklet walks you through building 26 projects, including:
A skyscraper
Various kinds of houses
A colorful light projector/display you can shine upward at a wall (either one built with the blocks or any nearby wall in your house)
A "bric mammal" with light-up eyes
A light post
…and more.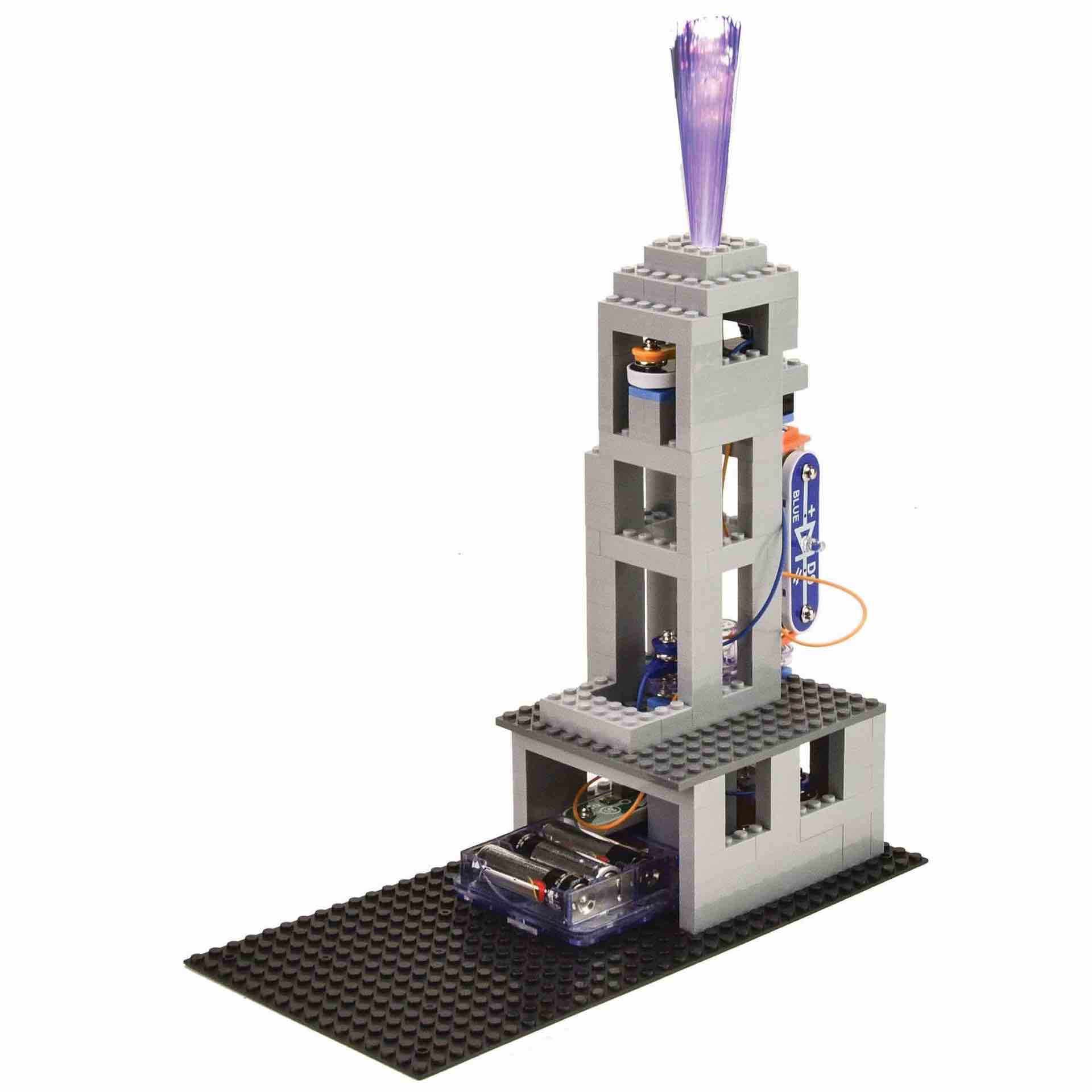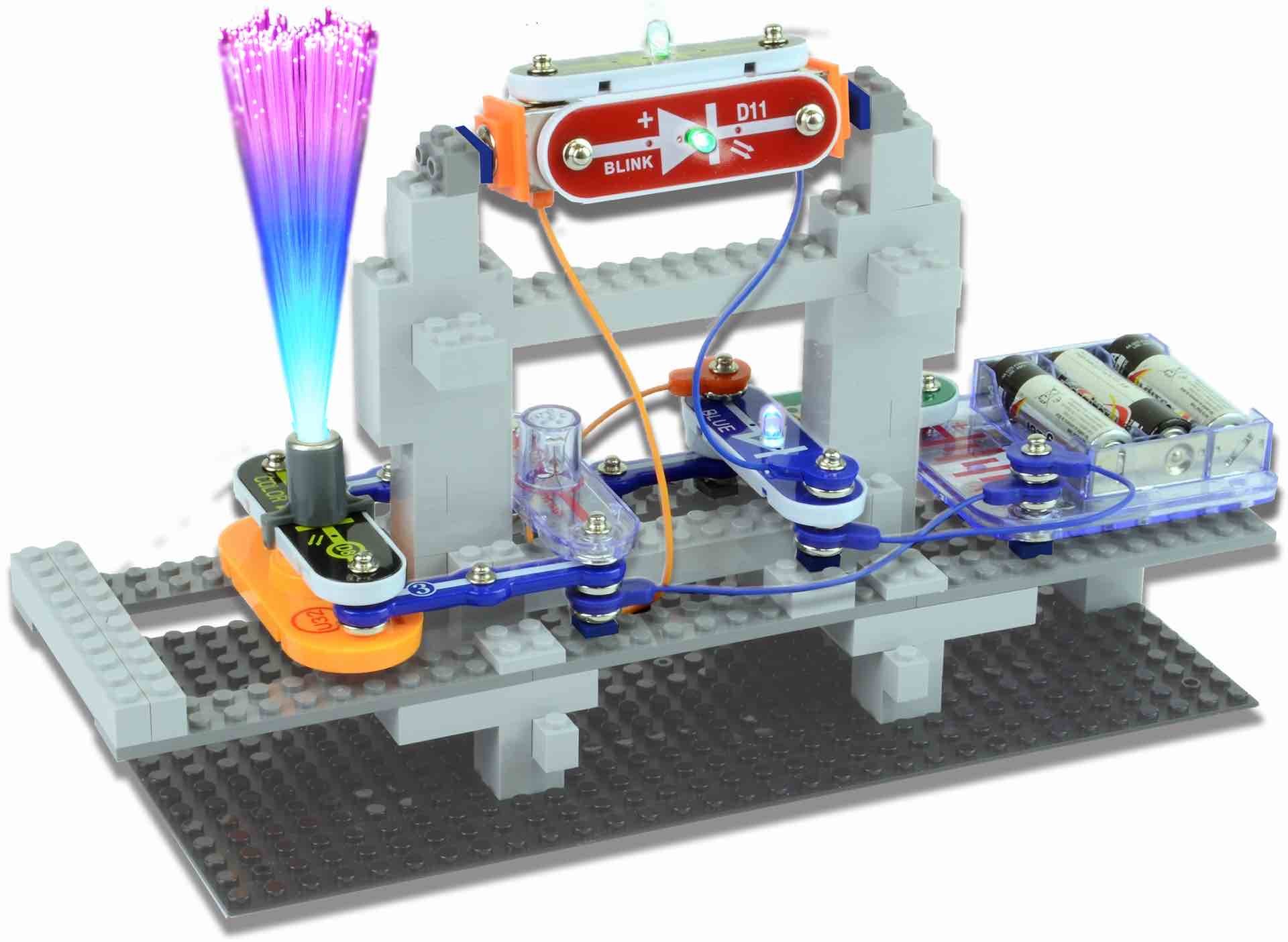 He and I are really excited to try out all the projects in the book and then make some cool stuff of our own with his existing LEGO collection.
The kit is $32 on Amazon if you'd like to try it out too.