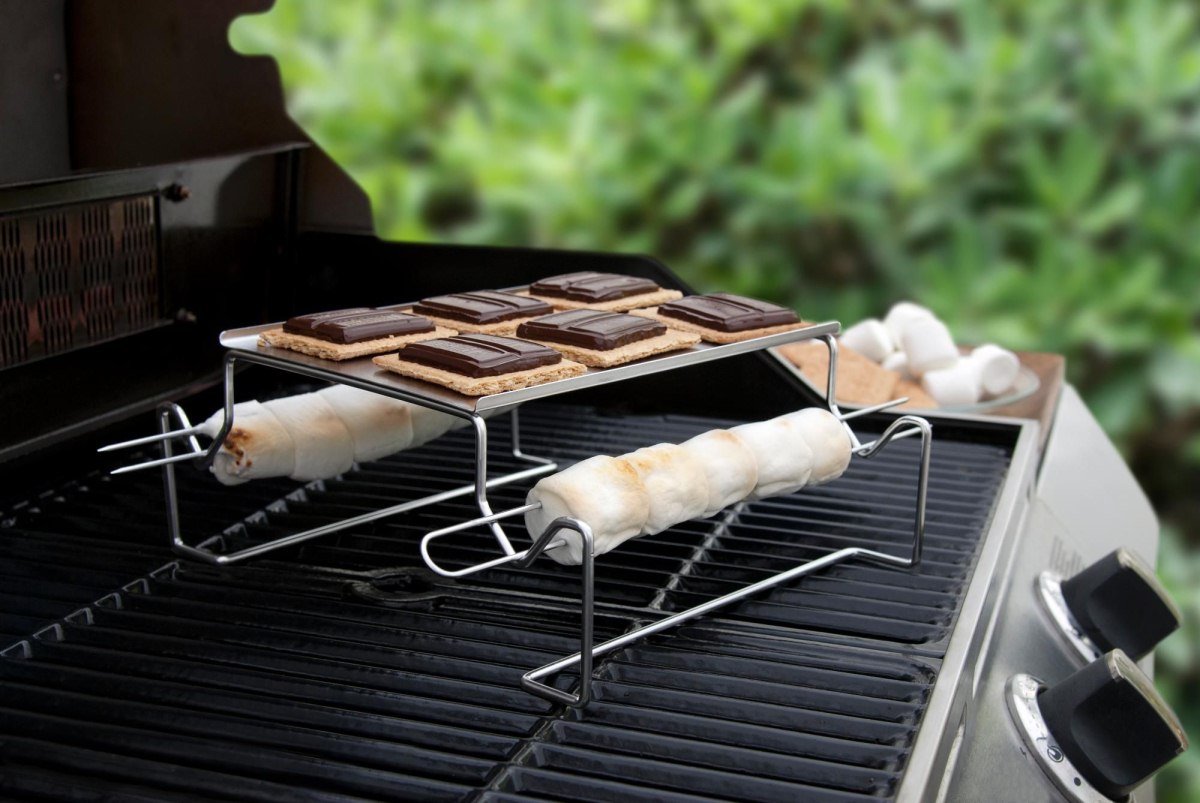 S'mores Roasting Rack
Personally, I like to toast marshmallows one-at-a-time, catching each one on fire and letting the exterior burn to a crisp. But most people I know seem to prefer only a slight toasting, and if you're going to be making a bunch of s'mores at once, you might as well use something like this stainless steel S'mores Roasting Rack by Charcoal Companion.
It's shaped a bit like a picnic table, with two marshmallow skewers for the "seats" and a warming rack "tabletop" for your graham crackers and chocolate bars. If you're not into the more hands-on approach, then this is a super simple way to get the job done at your next party. It's also dishwasher-safe, which is nice.