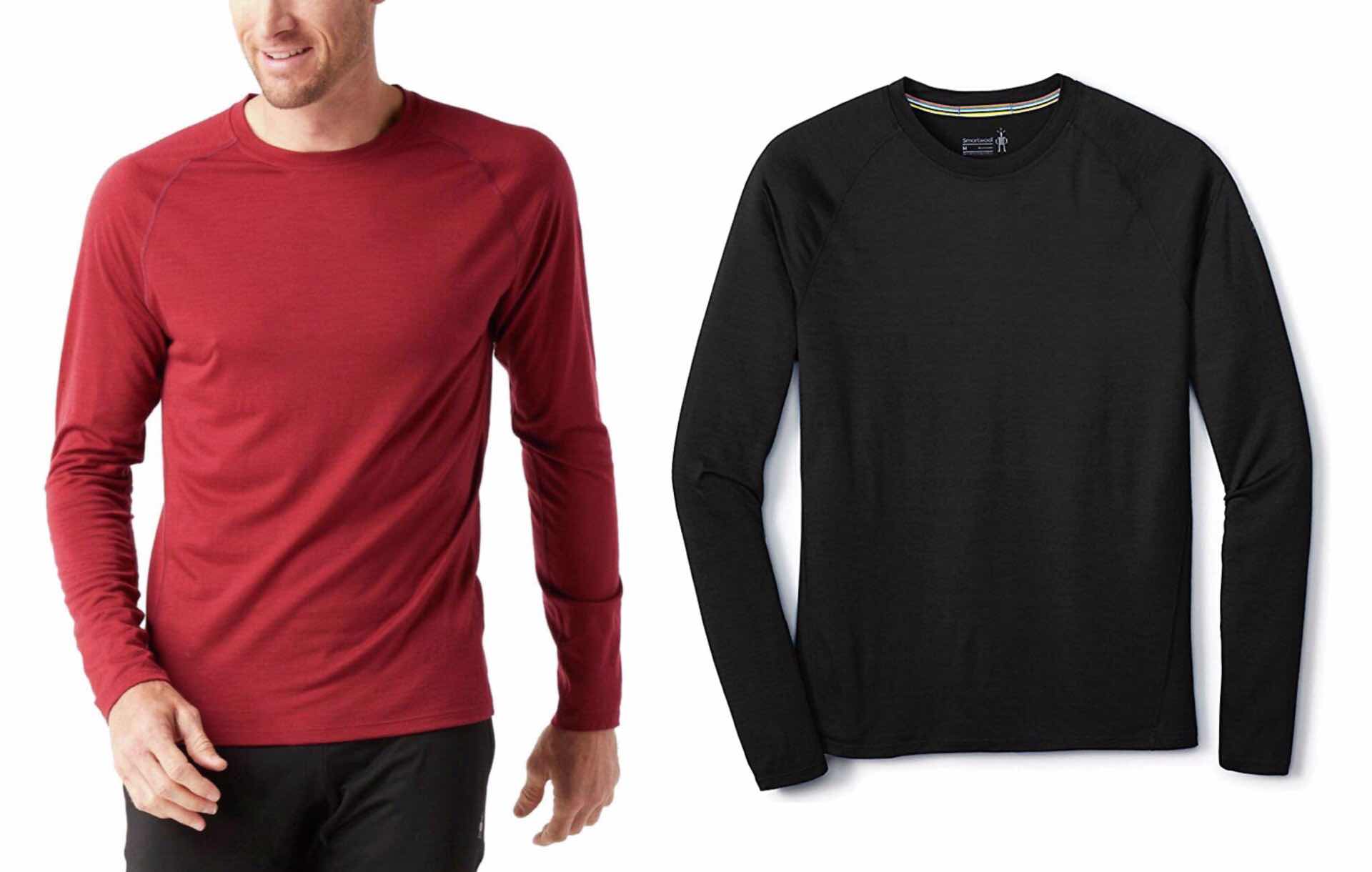 Smartwool Men's Merino 150 Base Layer Long Sleeve
One of the key things to think about when you're taking part in cool-weather activities is how you're going to layer up out there. Before you can even worry about jackets and gloves and such, you've gotta start with your base layer.
Smartwool's Merino 150 Base Layer Long Sleeve is a solid choice for most guys. It's form-fitting without being tight. The merino wool + nylon material it's made of is thin and soft, allowing the shirt to breathe and wick away sweat from your torso, while still insulating well enough that you don't feel exposed to the elements. When you're not using it as a base layer in winter, you can wear it alone on warmer days (mostly for its UPF 30 sun protection) and not overheat.
It was recently chosen as the top pick by Wirecutter (line breaks added by me):
The Smartwool Men's Merino 150 Base Layer Long Sleeve is an all-around workhorse base layer: It fits great, stays in place, wicks while you're working, and warms when you're taking a break.

What distinguished this top from other base layers in our test, though, was its comfort and fit: Our lankiest testers applauded its long sleeve and shirt length, which kept their wrists and backs covered. It managed to fit correctly and look good on testers of different shapes and heights. Unlike many other base layers, it didn't cling to the shoulders or back muscles.

The microweight fabric—made of merino wool yarn spun around a nylon core—was particularly soft and durable compared with the competition. Despite having perhaps the lightest-weight fabric we tested (the "150" in the name means the fabric weighs 150 grams/m2), the Smartwool Merino 150 kept us insulated in every temperature, and was beloved among our weight-conscious traveling and backpacking testers.
The long sleeve comes in "Tibetan Red" and black colors, both running for $80 on Amazon in all sizes.