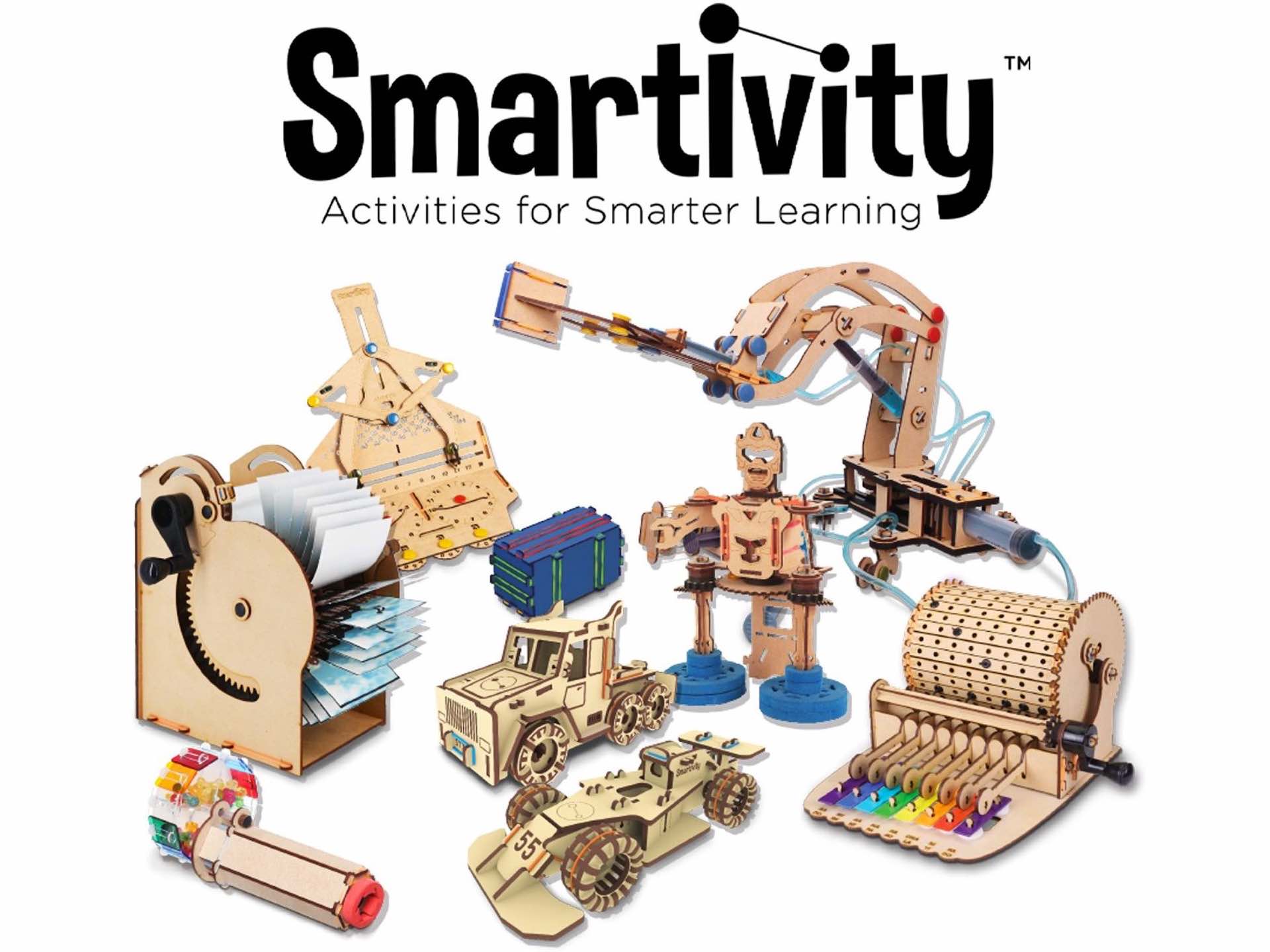 "Smartivity" STEAM Activity Kits (From the Makers of Snap Circuits)
Introduced back in early 2020, the SMARTIVITY family of do-it-yourself kits by Elenco — makers of the also-excellent Snap Circuits product line — are a series of wood-and-rubber-band activity kits designed to get kids thinking about and playing with all kinds of scientific, mechanical, and mathematic subjects: gravity, hydraulics, centrifugal force, elasticity, optics, momentum, pressure, and so on.
To that end, they offer a whole bunch of different engineering kits to explore those topics:
…and there are even more where that came from. No matter which one you start with, you will quickly see how these kits get your kid thinking more critically, creatively, and confidently as they learn through play.