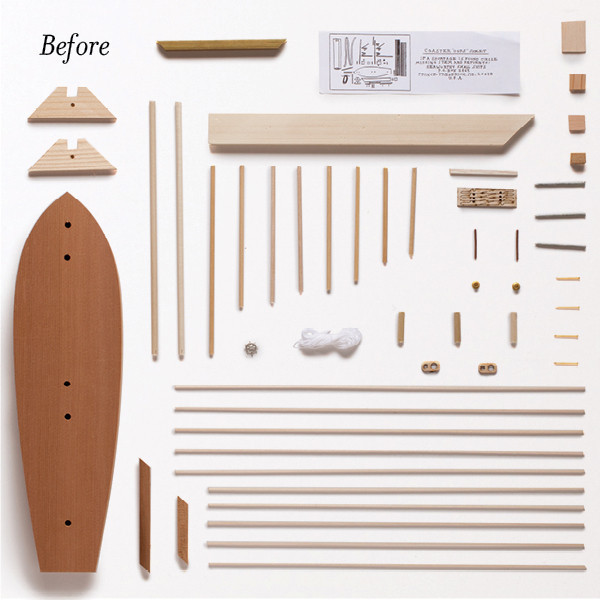 Small Ships – A Timeless Undertaking
The digital age has brought us much delight. From great apps to streaming music, we've got no shortage of ways to entertain ourselves. Small Ships from Best Made Company is a throwback to before the vibrating rectangles in our pockets. It's a real wooden ship. This would be a great activity to do with loved ones in front of a roaring fire this holiday season.
There are three different kits: the sporty sloop, the refined schooner, or the valiant tugboat. All the holes are pre-drilled, so you're guaranteed not to get frustrated and toss it in the fire I mentioned earlier.
Get it for $74.