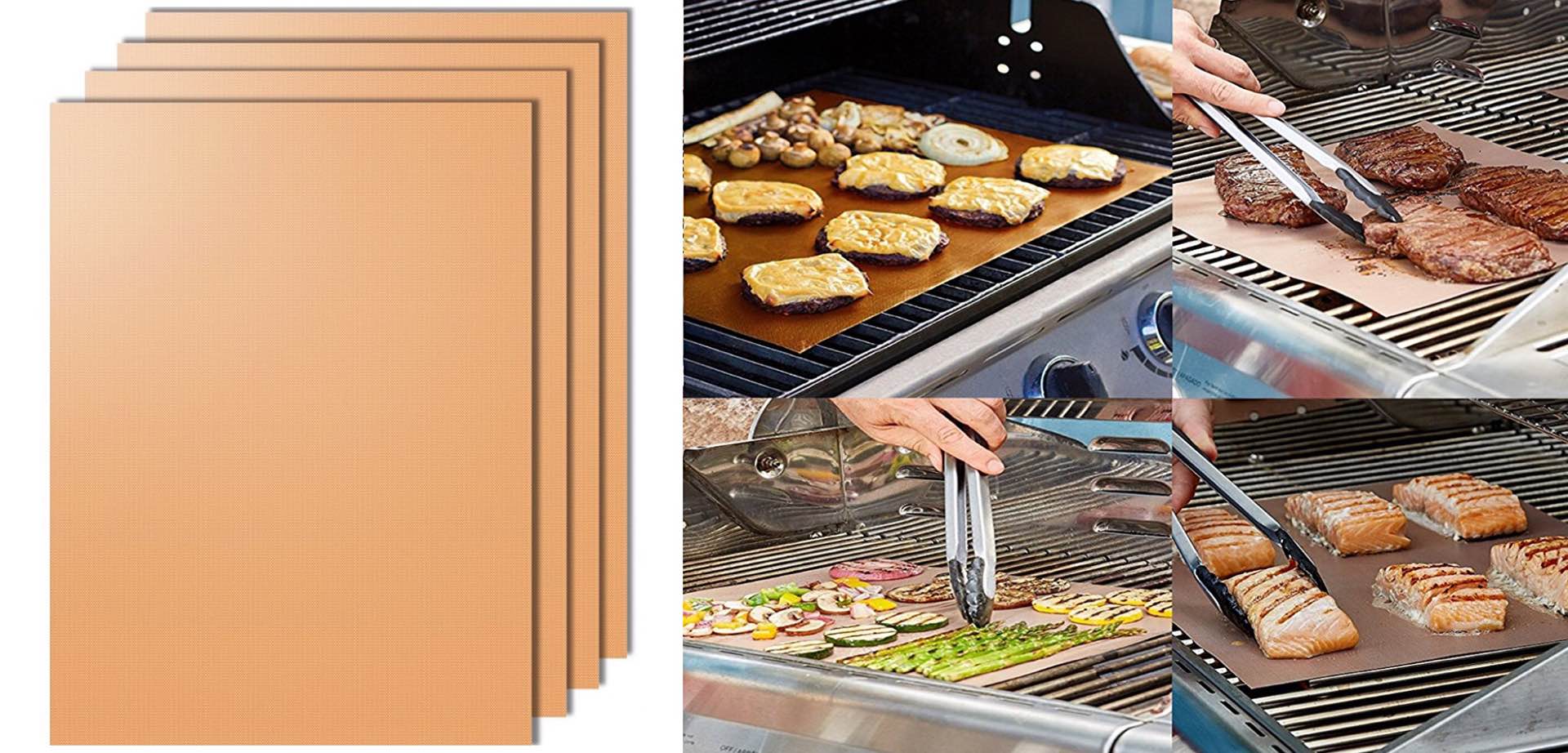 Smaid Non-stick Grilling Mats
These non-stick grill mats by Smaid may not necessarily appeal to you hardcore BBQ purists out there, but for anyone who hates dealing with post-grilling cleanup, they're a godsend.
You can use them to grill steak, veggies, fish, or pretty much anything your heart desires — some people even use them for making pancakes and eggs! — and then simply wipe them down afterward or put them in the dishwasher. No more scraping crud off the grill grate, which leaves more time for doing things you actually care about. Plus, for those of us who spend a lot of time in various campgrounds, they allow you to use those public "park grills" without concern.
The mats are heat-resistant up to 500°F and nothing sticks to them, so they're incredibly versatile and can even lead to somewhat healthier cooking since you don't have to use so much oil or fat while cooking. They're also just thin enough to still allow foods to form grill marks, if you're worried about that at all.
Each set of four comes in your choice of gold ($11) or black ($9).