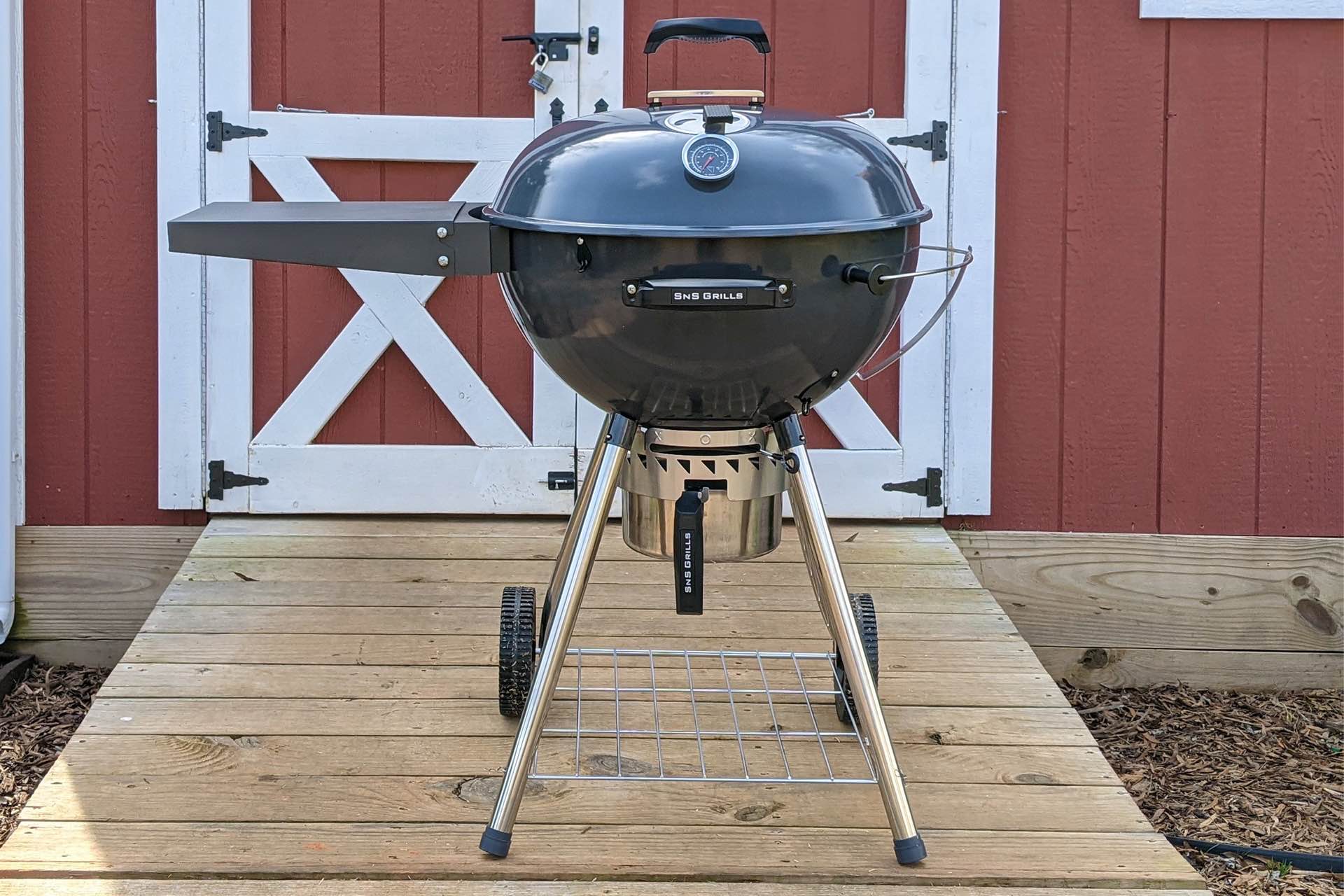 Slow 'N Sear Original Charcoal Kettle Grill
If you remember and loved that Slow 'N Sear Deluxe kettle grill add-on I wrote about last September, it should interest you to know that the company behind that product also offer a charcoal kettle grill of their own, which AmazingRibs.com (the bible of all things BBQ) deemed one of the best new products of 2020.
With an aim to give Weber kettles a run for their money, the 22″ SnS kettle grill brings some useful features to the table (patio?), such as:
A 304 stainless steel cooking grate that should last pretty much forever, sporting a single hinged opening and two grab handles welded on top that make it easy to perform the Cold Grate Technique when searing steaks.
A one-inch circular "Smoke Hole" vent on the bottom that functions as an extra air intake, or lets you attach a temperature controller fan if you're extra hardcore about that sort of thing.
A half-inch probe port for running a grill thermometer probe without having to drill a hole of your own.
The dome thermometer is placed right by the lid vent so you get a more accurate reading of the temperature near your food, rather than of the blazing hot charcoal. A small thing, but an important one.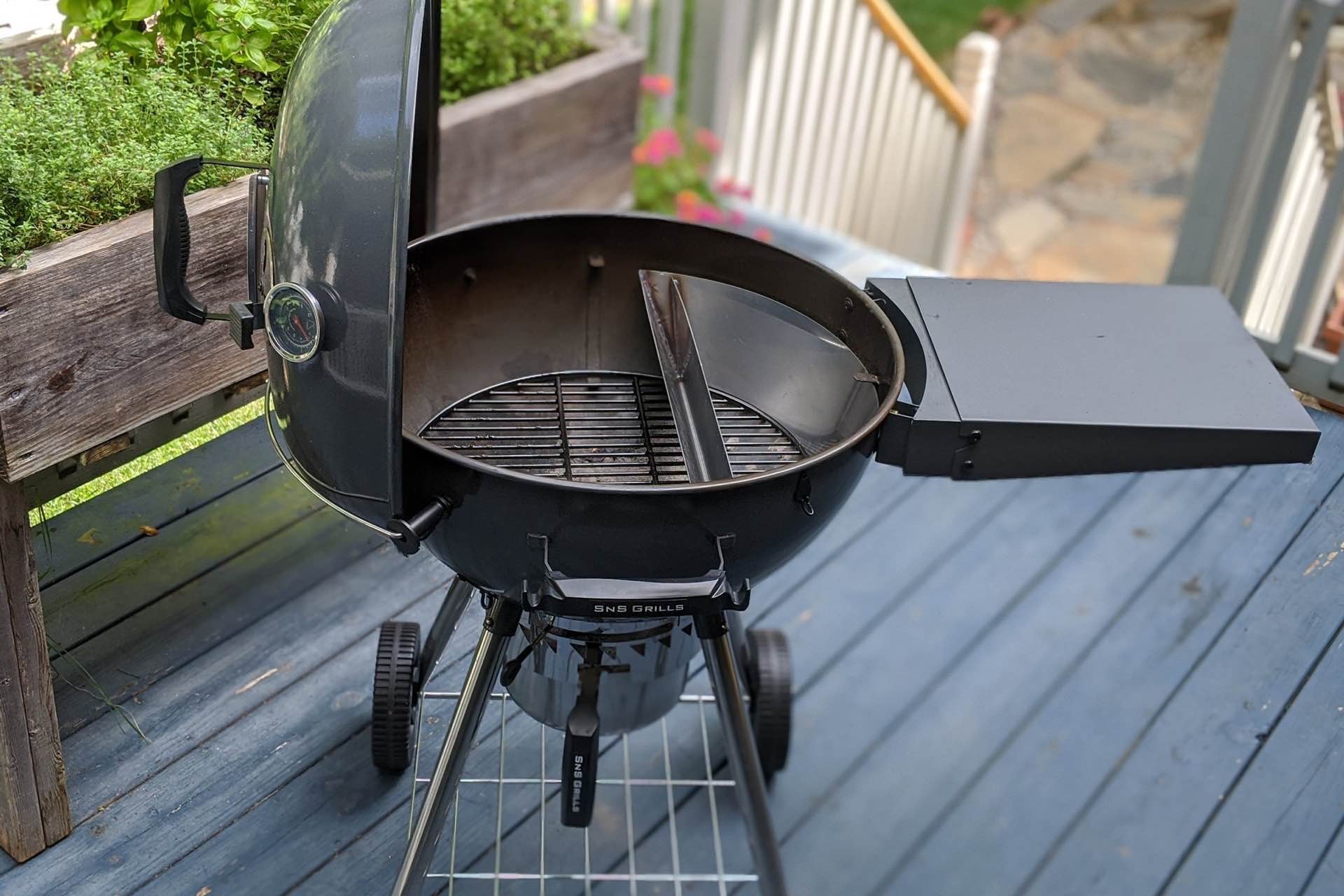 There's more neat stuff I could go into, but suffice to say this is an excellent and well-made competitor to Weber kettle grills. It's $350 on Amazon and includes the original Slow 'N Sear insert (not the Deluxe one).