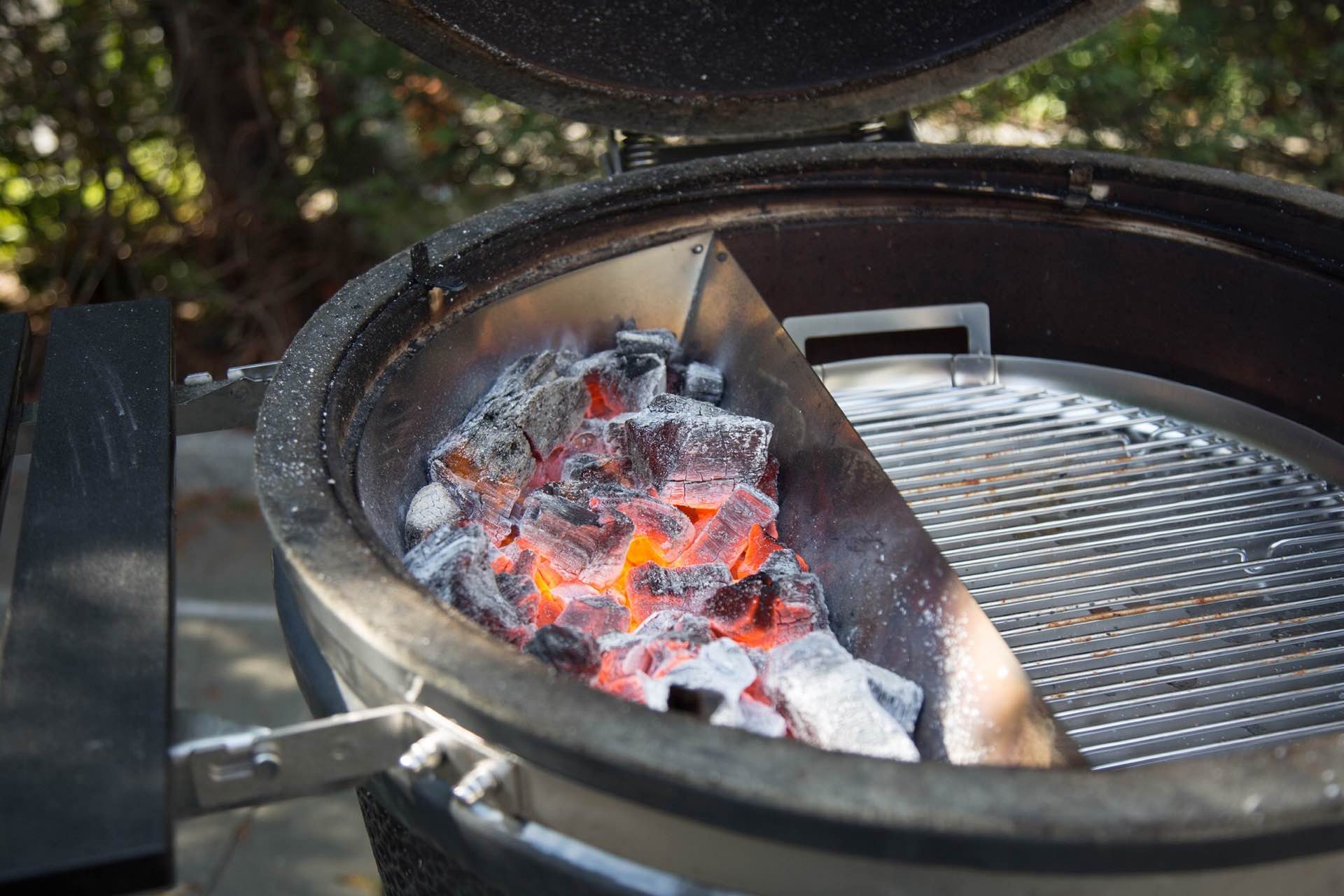 The Slow 'N Sear Deluxe Kettle Grill Add-On
In the words of Meathead Goldwyn himself, the Slow 'N Sear is the "single best accessory for the Weber Kettle ever." And we'd have to agree with him.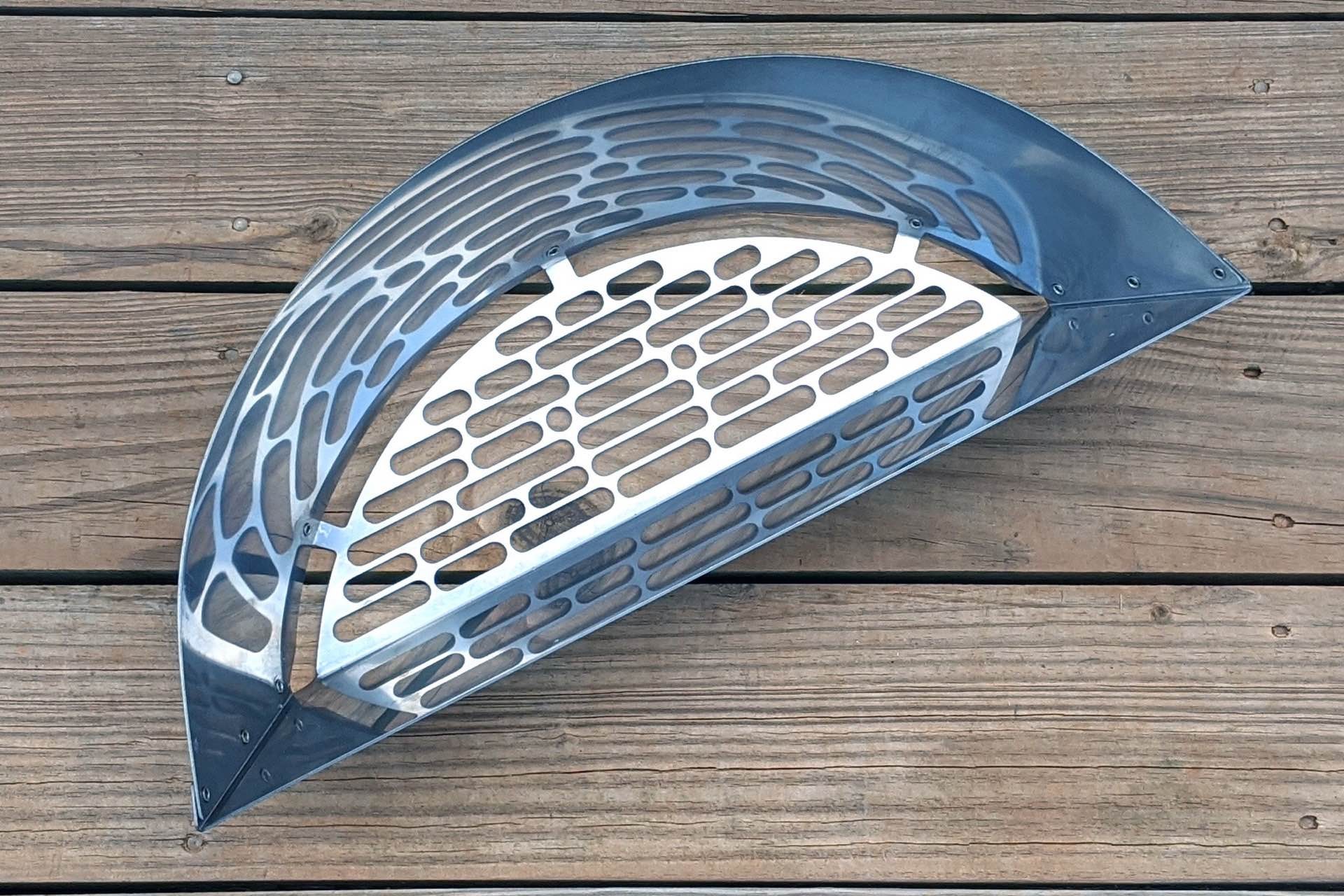 I don't know what the technical name would be for this kind of add-on (a charcoal basket, I guess?), but essentially what it does is turn your 22″ Weber charcoal grill into a mini-smoker — but more than that, it also acts as a separator for regular grilling purposes, letting you keep a chimney's worth of charcoal burning on one side so you can easily cook with indirect heat and then move your meat over to the charcoal side at the end for a crazy good sear.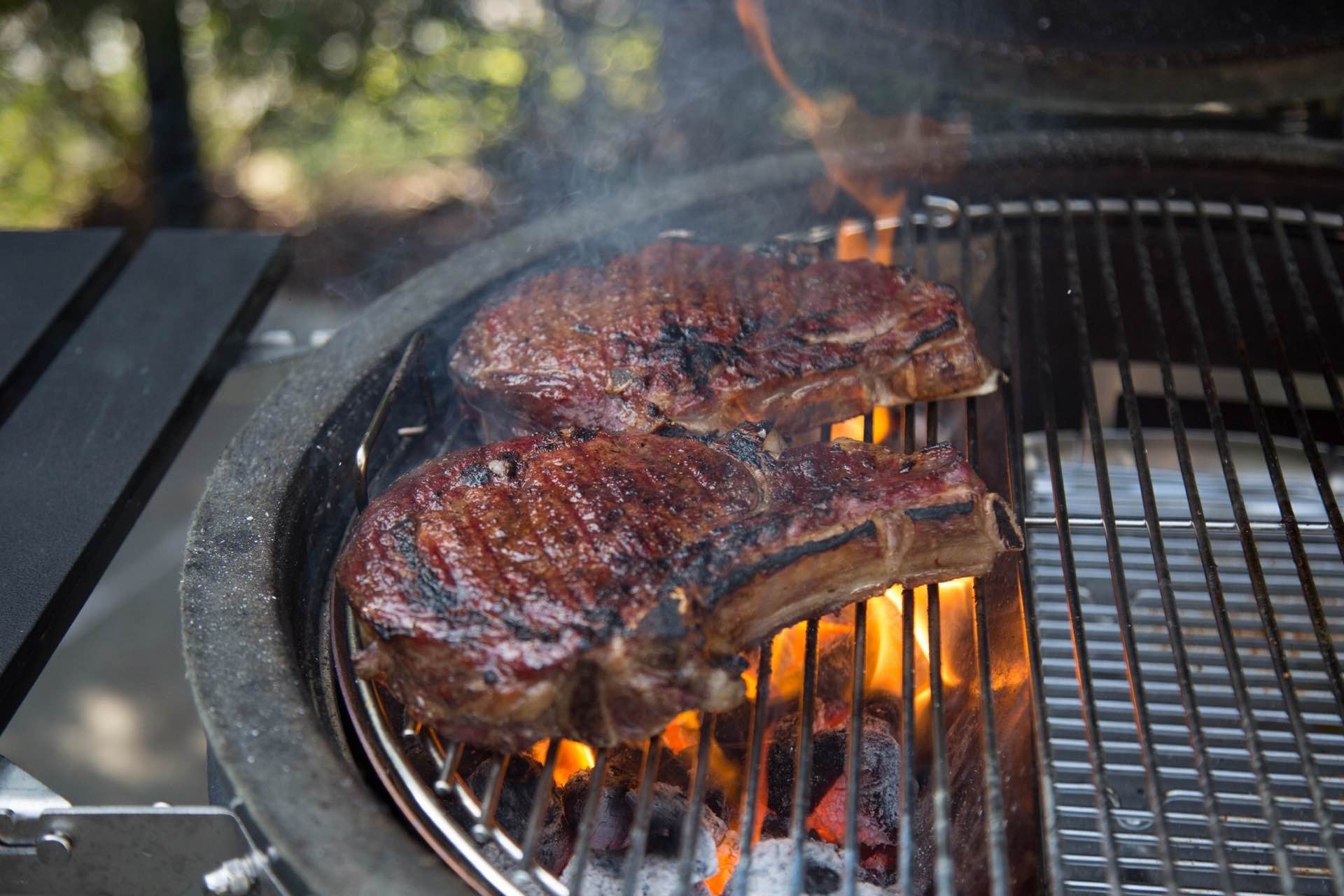 Part of the key to the Slow 'N Sear's success is its removable V-shaped one-quart water reservoir that spans the length of the basket's flat side, creating another layer of separation between the indirect heat zone and the hot coals:
The new removable water reservoir provides steady moisture for 5+ hours during low 'n slow cooks for enhanced smoke flavor/smoke ring and helps maintain stable temperatures across the cooking surface.

[It] also acts as a thermal barrier between the coals and the indirect cooking surface so every inch of the indirect zone is usable cooking space. Go ahead – throw on a 14 pound brisket, 16 pounds of pork shoulder, a 16 pound turkey, 4 racks of ribs! There's plenty of room! When removed, the Slow 'N Sear now has a 30% larger sear zone.
I recommend watching this video to see how the Slow 'N Sear works (and get some handy tips for doing things in certain ways):
When you're ready to take your grill game to the next level, get the Slow 'N Sear Deluxe for $100 on Amazon.