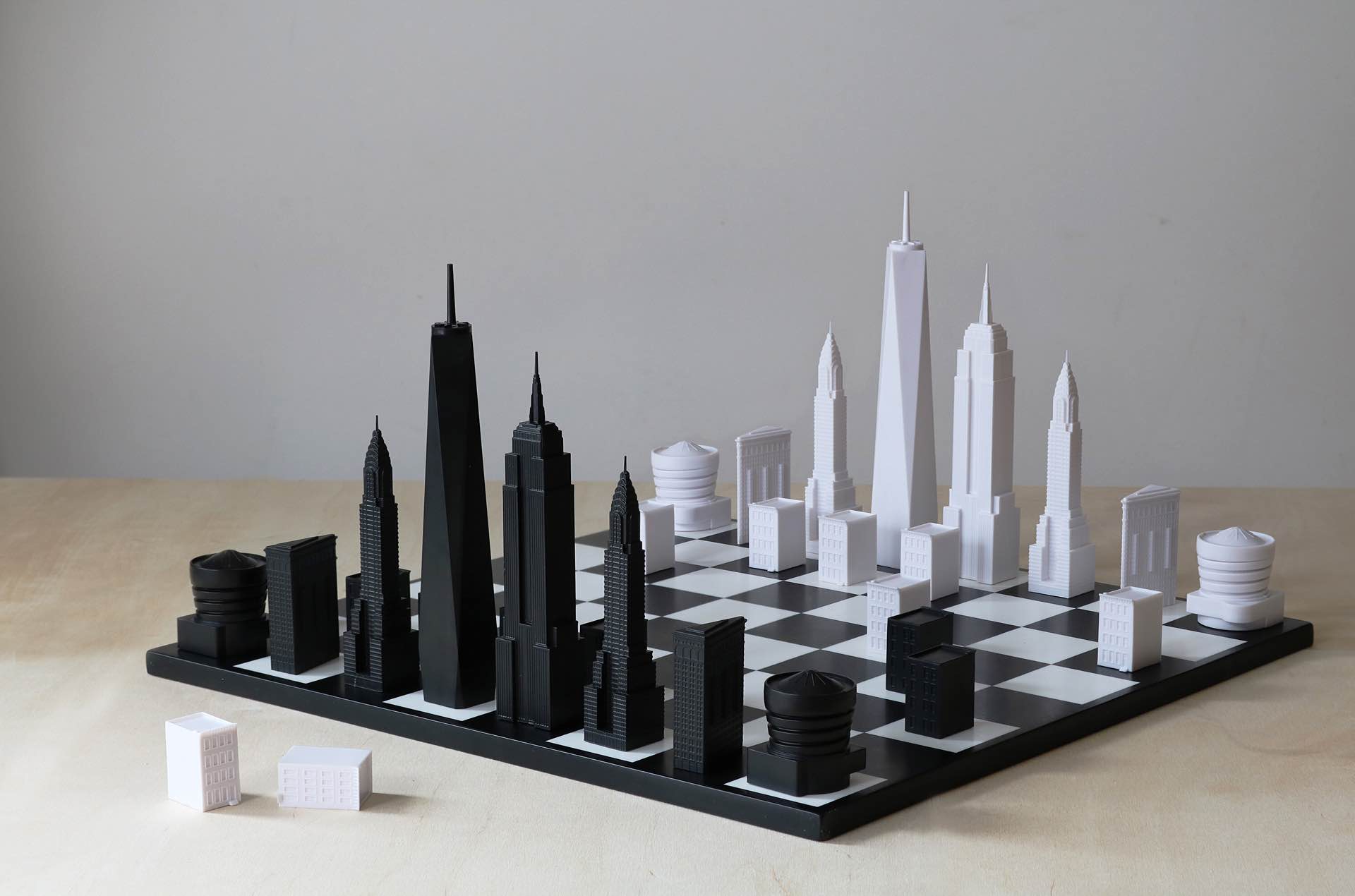 Skyline Chess — New York City Edition [Kickstarter]
If you've ever heard of the chess set based on the London skyline, you should know that the makers of it — London-based architects Chris Prosser and Ian Flood — are also running a Kickstarter for an NYC edition.
Having visited this city many times, its inspirational and iconic high-rise architecture made it the perfect choice for us to bring to the chessboard.

We've chosen a range of buildings from across the city, some of which capture the essence of the early 1900's construction boom and the growth of skyscraper architecture, through to their more contemporary counterparts, along with some of the city's most recognisable silhouettes.
The pieces in the set are:
King — One World Trade Tower
Queen — Empire State Building
Bishop — Chrysler Building
Knight — Flatiron Building
Rook — Guggenheim Museum
Pawn — Brownstone House
As of this writing (June 29th, 2017) the project's got two weeks left and they've already nearly doubled their funding goal. Back the project starting from the £70 (~$91 USD) "early bird" tier or the £80 (~$104 USD) tier to receive a set of your own.