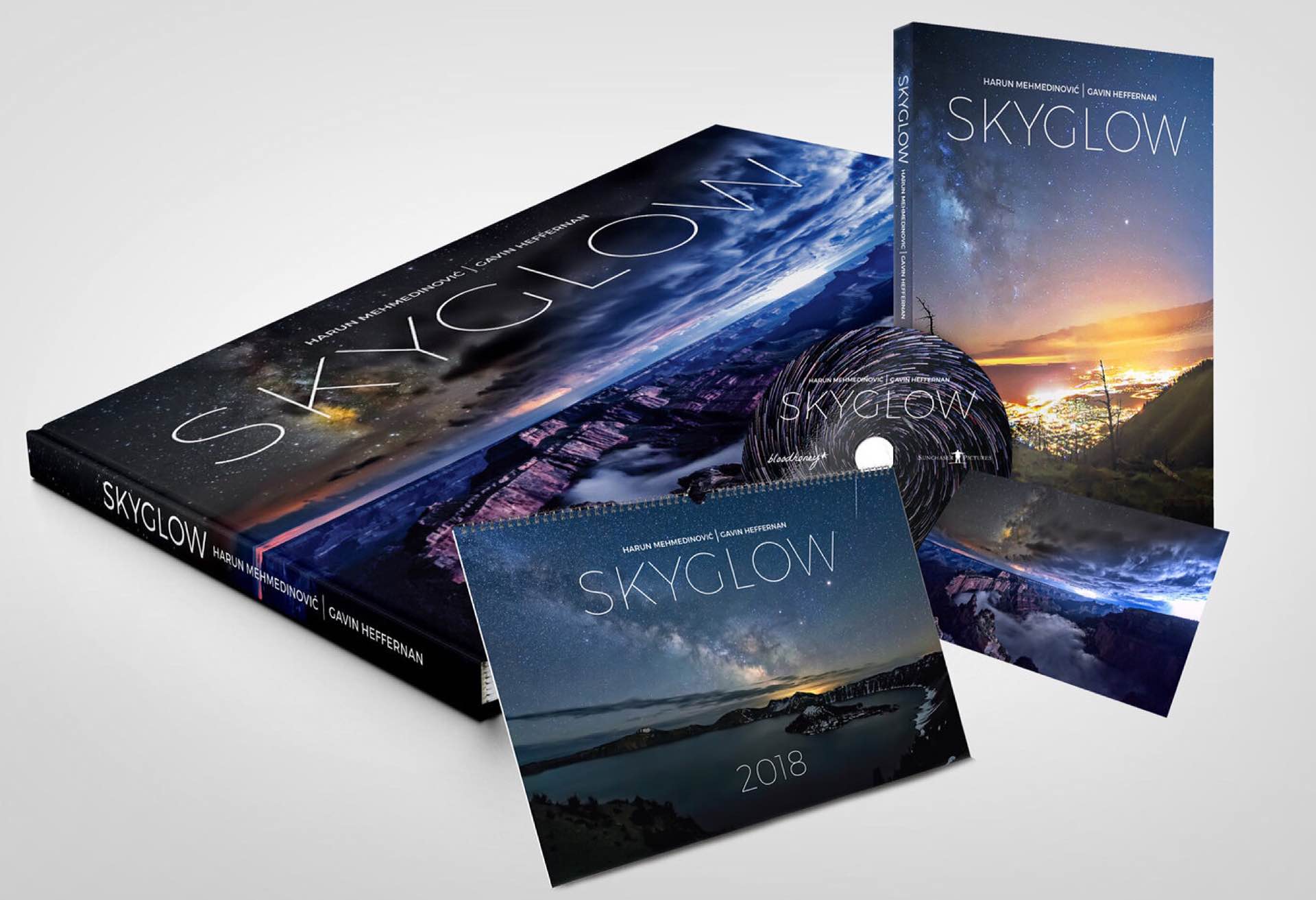 'Skyglow' by Harun Mehmedinović and Gavin Heffernan
Being an astrophotographer is a tough gig, and it's only getting harder thanks to the growing amount of light pollution around the world.
To bring attention to this phenomenon and its impact on both humans and wildlife, renowned filmmakers Harun Mehmedinović and Gavin Heffernan teamed up to create the SKYGLOW project — a magnificent hardcover astrophotography book and video series exploring the ongoing disappearing of our night sky:
[SKYGLOW] tackles the most light-polluted cities and pristine Dark-Sky preserves of North America. A blend of images, stories, essays, anecdotal captions and astro-timelapse videos, SKYGLOW explores the history and importance of celestial observation on humans, the proliferation of electrical outdoor lighting spurring the rise of the phenomena known as Light Pollution, and the Dark-Sky Movement which is fighting back to reclaim the pristine night skies the Earth had enjoyed for billions of years.
Whether or not you're emotionally invested in the problem of light pollution — and I think you should be, but that's just me — these guys have captured some absolutely dazzling images of the night sky.
You can buy the 192-page hardcover photobook alone for $50 or the digital PDF version for $15, but I recommend picking up the "gift" edition for $85, which (in addition to the hardcover book) includes…
A Blu-ray disc full of timelapse videos, behind-the-scenes videos, and more
A 13-page, full-color calendar for 2018
5 high-quality postcards
A personalized message you can create if you're gifting the pack to someone else
As of this writing (May 17th, 2017) you can use the promo code IDA10 during checkout to get 10% off your order. Check out their full store page to view all their purchasing options.