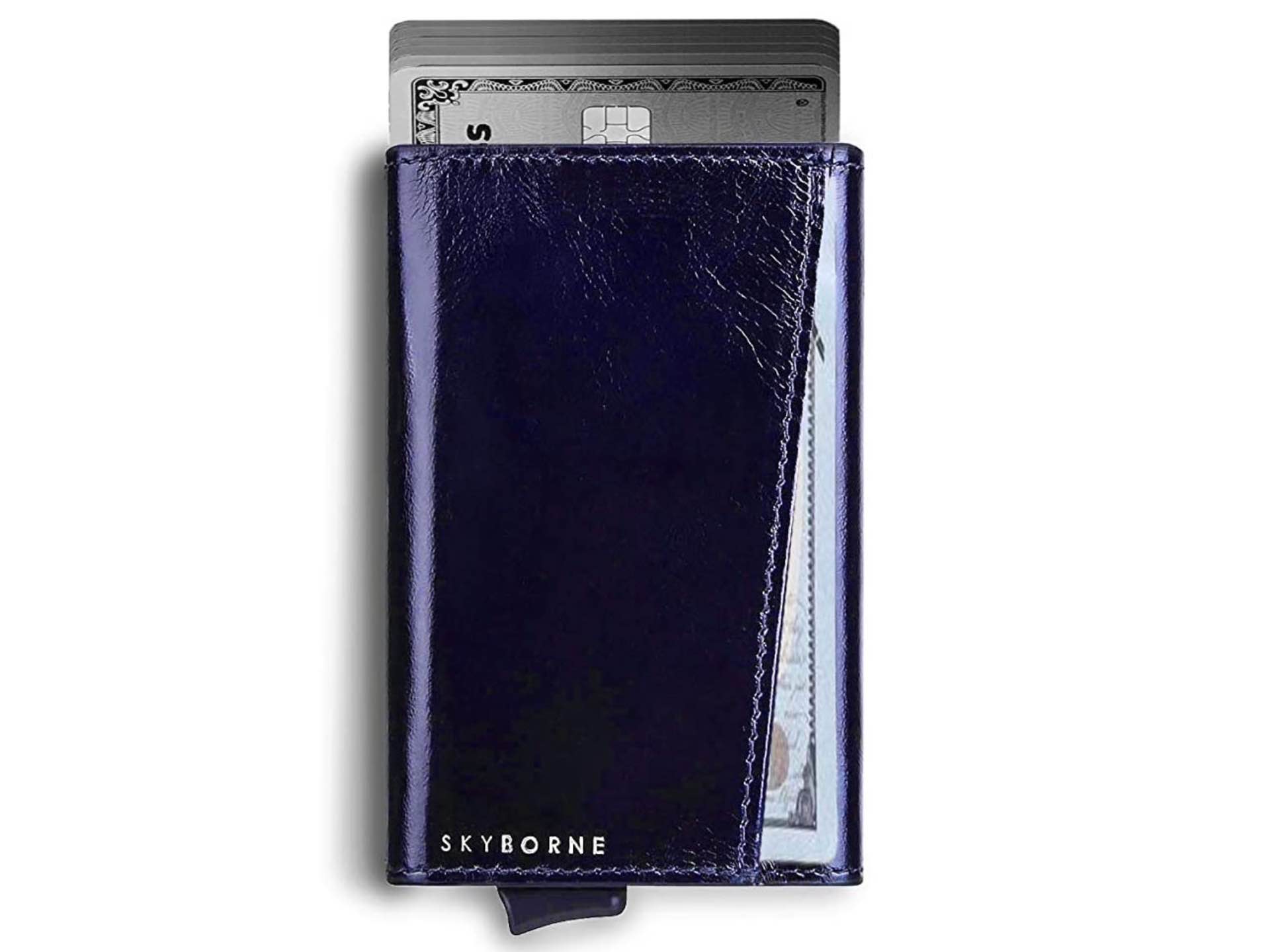 Skyborne "Trigger" Leather Pop-Up Card Wallet
The Skyborne Trigger is a beautiful slim wallet made from 100% full-grain Italian calf leather, which alone would be enough to recommend it, but it goes even further than that, thanks to a built-in slider mechanism (hence the "trigger" in its name) that pops up all your cards in orderly fashion so you can quickly and easily get to whichever one you need.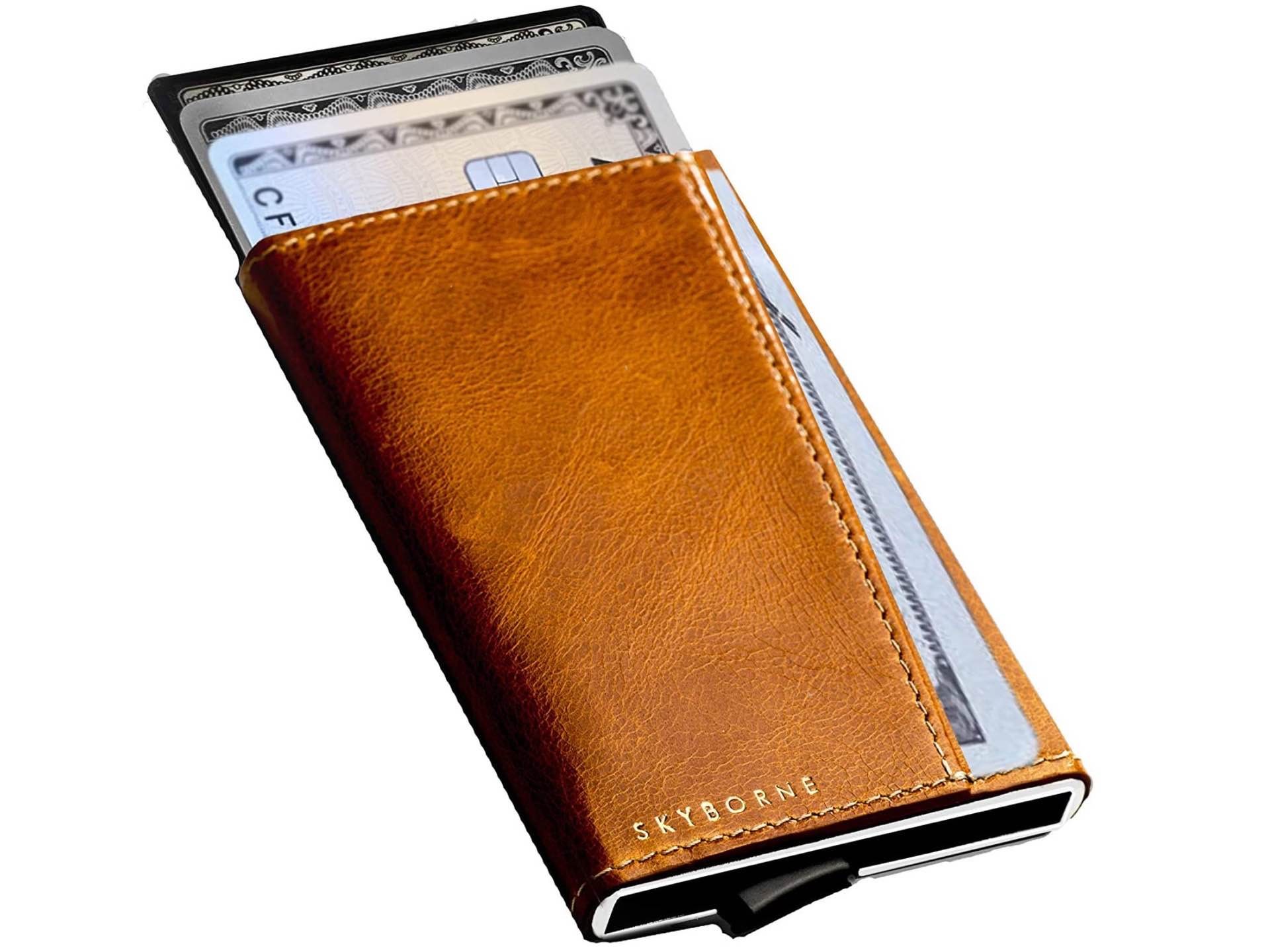 Other than ease of access, one of the benefits of this pop-up system is that if you have a card that supports contactless payments, you can just pop it up, tap to pay, and slide all your cards back in without having to completely take out the specific one in question. The whole idea here is to streamline the way you pay for stuff, and it works very nicely.
This unboxing video gives you a good look at the wallet from all angles, along with several shots of the trigger mechanism in action:
The Trigger's main chamber holds 5 or 6 cards comfortably, plus another card in the front slot pocket. You can also slide some cash into that front slot, but not many bills, so don't go thinking you can stuff a wad of them in there.
Get the Skyborne Trigger for $80 on Amazon in your choice of Oceanic Blue, Golden Brown, or Black Carbon Fiber.