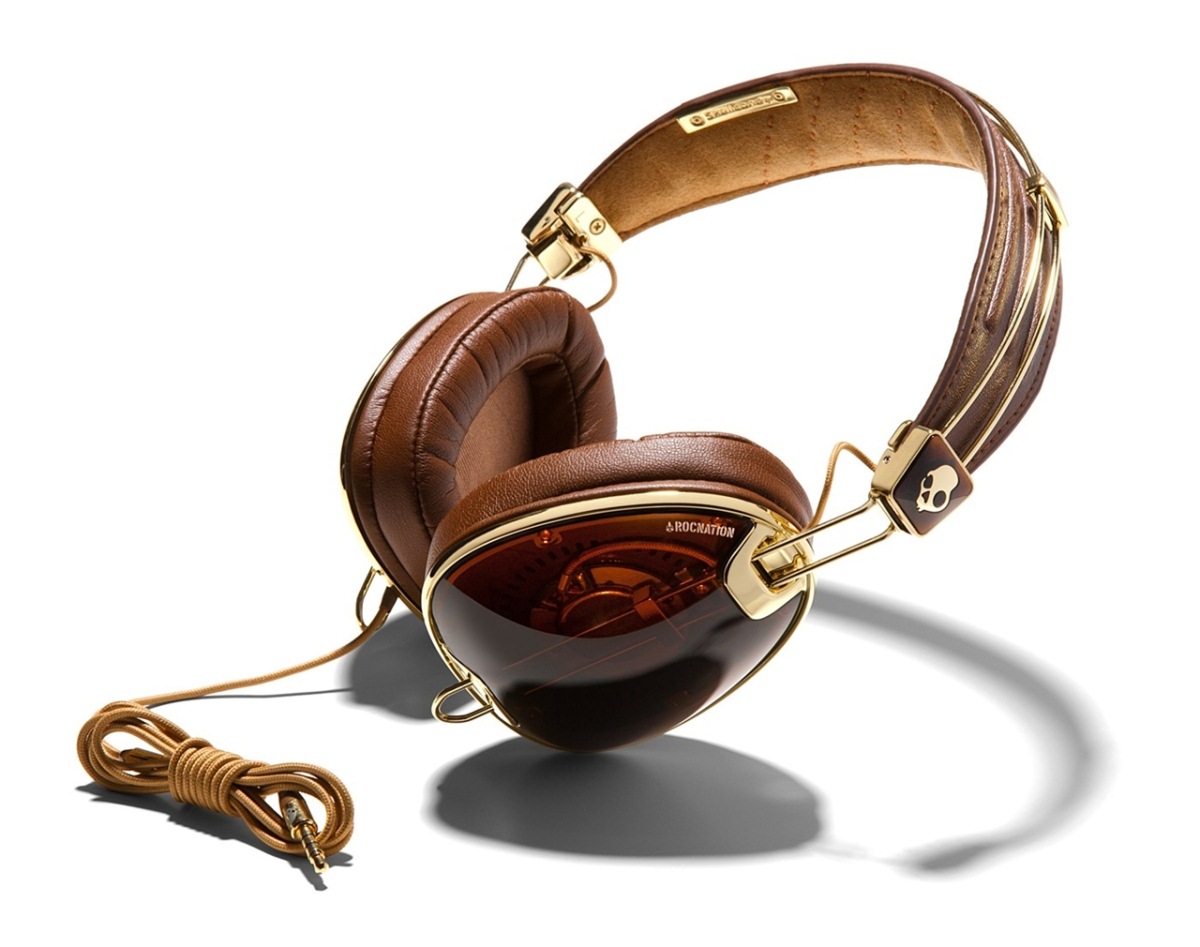 Skullcandy Aviator Headphones
I own a set of Skullcandy headphones and I've also listened to friends' sets, and while they usually look pretty cool, I would never have describe them as having "top-notch" sound. So when I heard about the Skullcandy Aviator Headphones and their supposedly awesome sound the other day, I was a little dubious.
But apparently these things really do sound good! The Amazon reviews are very positive overall in regards to their sound and comfort, and I think the brown/gold model (pictured above) is particularly classy looking, in an old-school kinda way. They've even got an in-line mic, which is always nice to have these days.
If I ever have a spare $100 to spend, I may just have to pick up a pair of these.