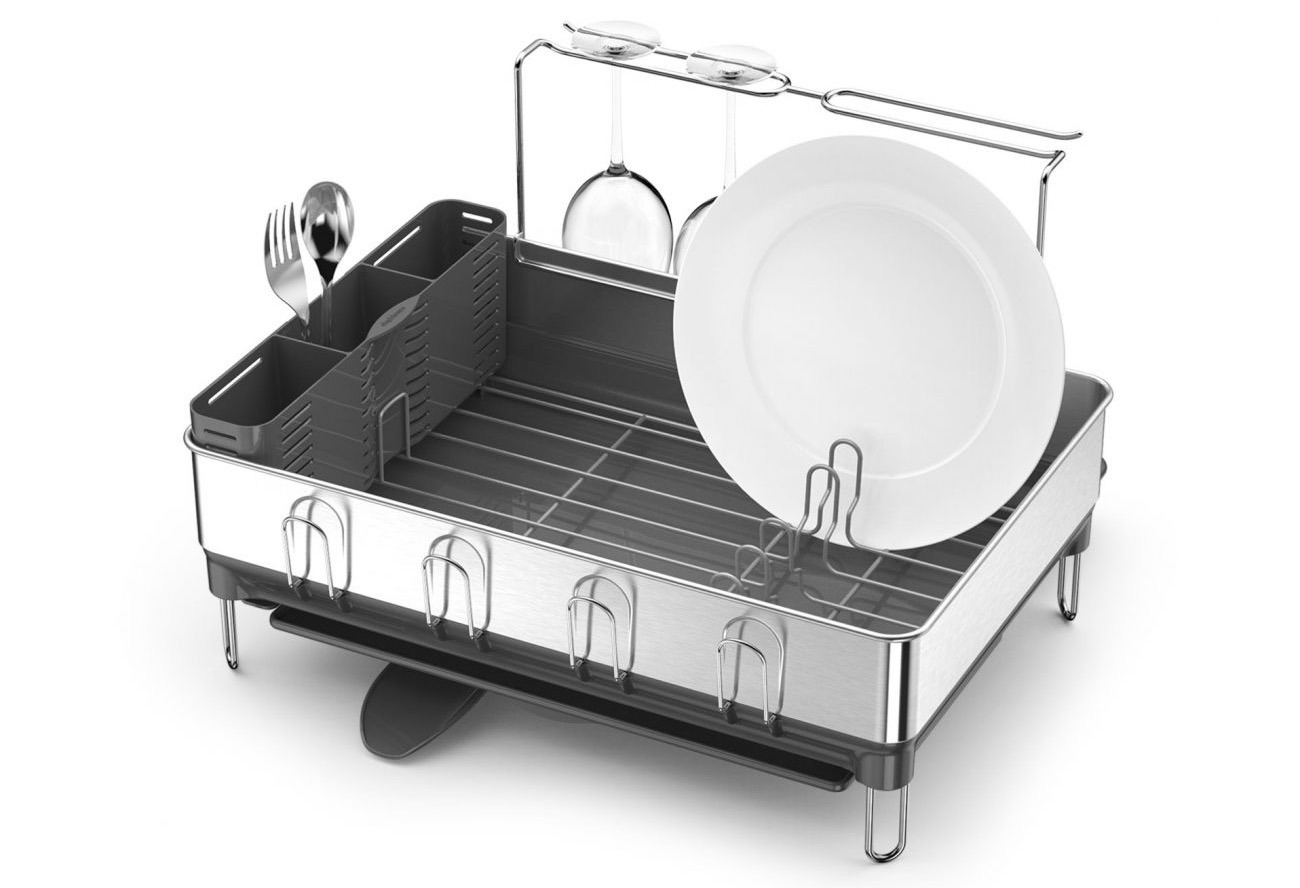 Simplehuman Steel Frame Dish Rack
A dish drainer is one of those things that sort of fades into the background of one's life. You use it all the time, but probably don't think about it all that much — until you have reason to.
If you're needing to replace or upgrade from an old beat-up (or just sucky) dish drainer, consider the Simplehuman Steel Frame. This stainless steel dish rack looks like something straight out of a restaurant kitchen, and has some neat features to go with it:
An anti-residue hydrophilic coating that prevents residue buildup and water spots.
Fingerprint-proof coating so it keeps that shiny, spot-free look no matter how much you touch it.
A removable rack on the side where you can hang up to 4 wine glasses, even extra-large ones.
A swivel spout underneath so you can drain water directly into the sink, no matter which way you've positioned the rack on your countertop.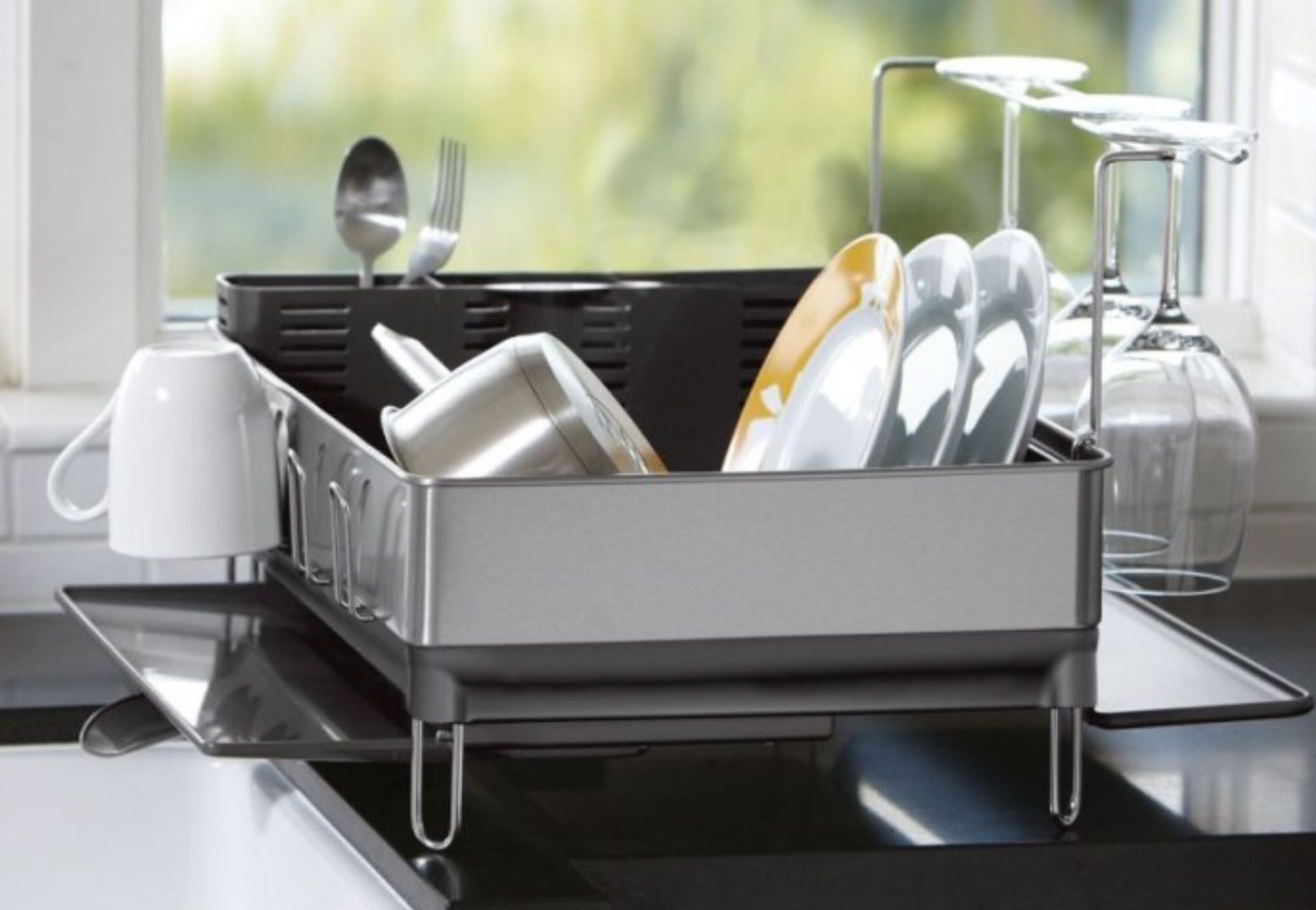 It's a pretty large dish rack too, able to easily accommodate large pots/pans (especially if you remove the large utensil compartments) or a large number of regular dishes. Even when filled to the brim, this rack remains sturdy and stable, so you don't have to worry about it tipping over.
Get it for $80 on Amazon.