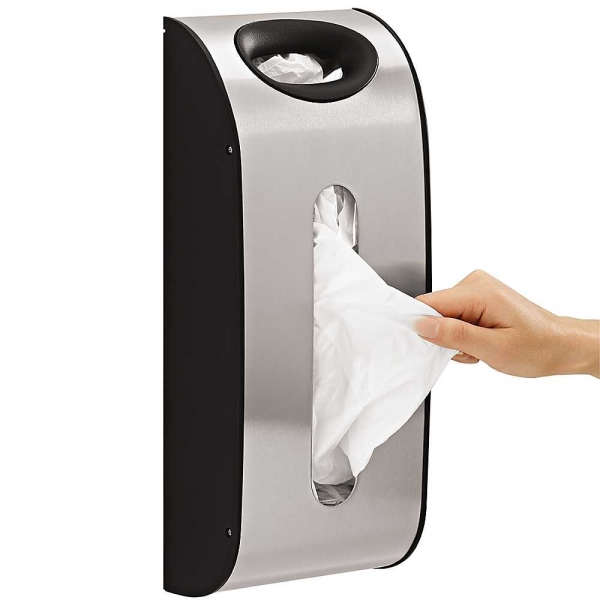 Simplehuman Wall-Mountable Grocery Bag Dispenser
I don't know about you guys, but in my household we tend to accumulate a lot of plastic grocery bags. We rarely just throw them away after grocery trips because they often come in handy later, so there's a big pile of them at the bottom of our pantry.
I'm thinking we might pick up this Simplehuman grocery bag dispenser to free up some space. It's wall-mountable and can hold up to 30 bags, with a big dispenser slot on the front for easy use. Only $10 too, so it won't break the bank.