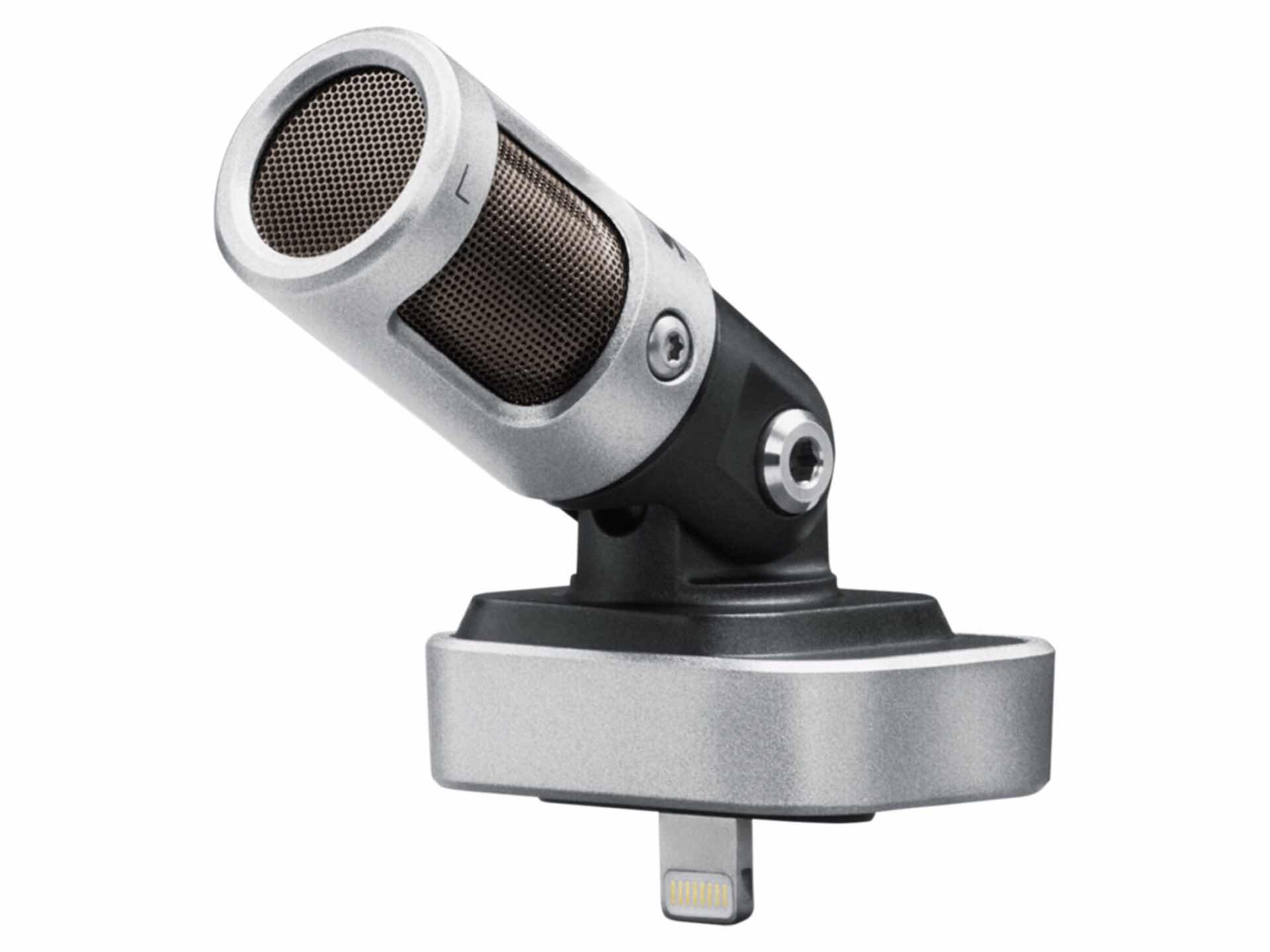 Shure MV88 iOS Digital Stereo Condenser Microphone
Whether you're a vlogger or a podcaster, or you have some other reason to record yourself (or others), the ability to whip out your iPhone and capture quality audio on the go is a power move for sure. With Shure's highly portable MV88 mic, that's exactly what you can do.
Equipped with a Lightning connector only — sorry Android users — the tiny MV88 is capable of picking up pristine, detailed sterior sound, and it can be angled up to 90° for use in all kinds of situations. It's great for interviews, concerts, family gatherings…you name it.
To get the most out of the mic, you'll want to use it with Shure's MOTIV app, which allows you to switch between the mic's four audio patterns — stereo (with 60º–135º width adjustment), mono cardioid, mono bidirectional, or raw mid-side — and apply any one of five DSP preset modes: speech, singing, flat, acoustic instrument, and loud. With a few quick taps you can trim and share your recorded audio in multiple formats.

The MV88 won't exactly replace more expensive microphones you may already own, but if you're just trying to take a step (or three) up from the iPhone's built-in mic, you can get it for $139 on Amazon.