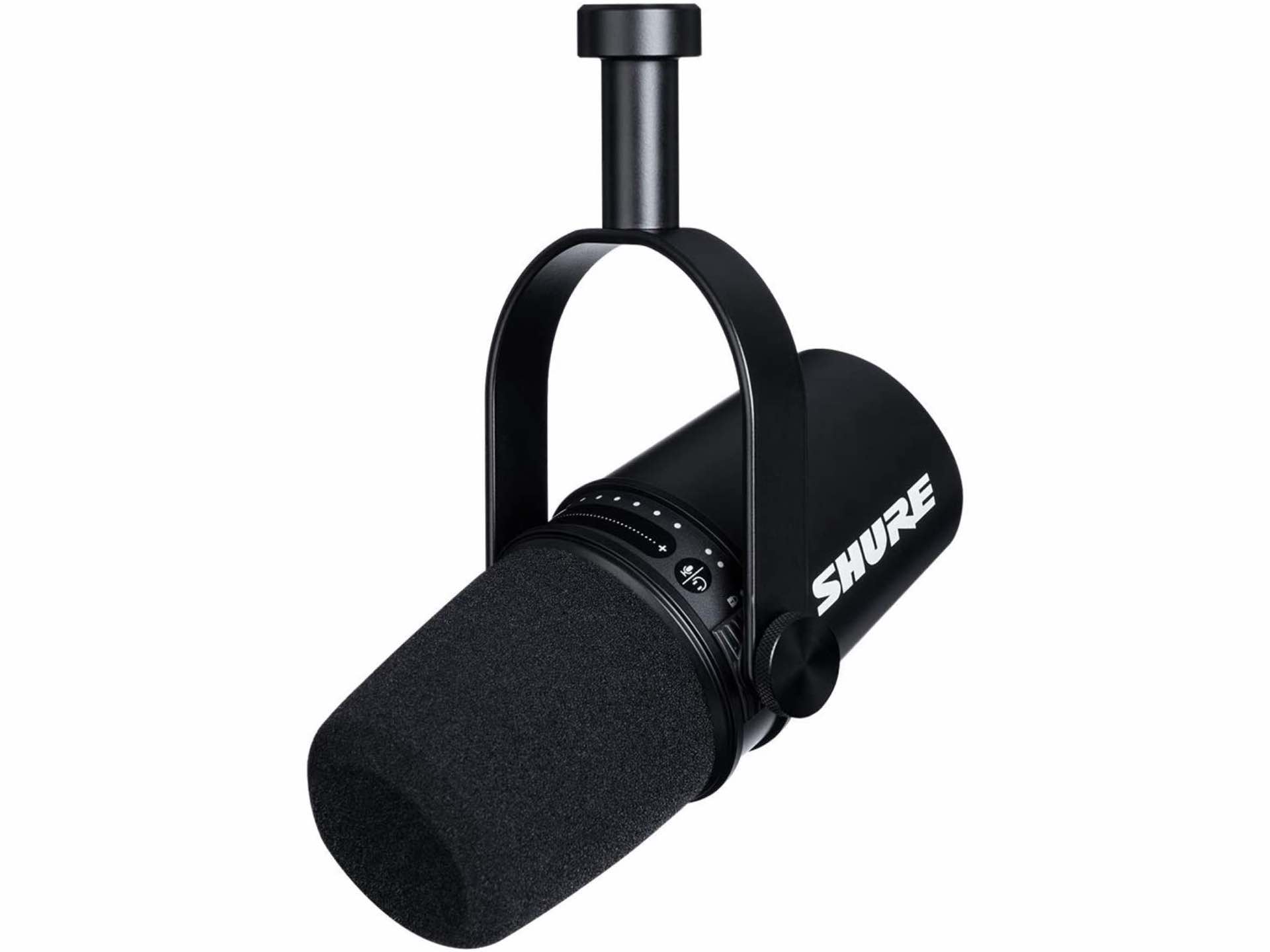 Shure MV7 Podcasting Microphone
When it comes to great podcasting mics, the Shure SM7B has long been one of the highest-recommended options you'll find in reviews around the web. But, it's $400. Not exactly beginner-friendly.
That's okay though, because its younger and more affordable sibling, the Shure MV7, takes a lot of inspiration from the SM7B but is lighter and tailored more specifically to podcasting and similar speech applications, rather than aiming for studio-level vocals and instrumentation. If you don't need to record music with this mic, there's no reason to pay the extra money.
Moreover, the MV7 can be hooked up directly to a USB output rather than requiring any sort of preamp or other audio interface (although you can still use one if you want). It's just super easy to set up and use, and we dig that about it.
At $249 on Amazon, the Shure MV7 is a great alternative to the SM7B that still sounds great and will serve you well as your podcast grows.