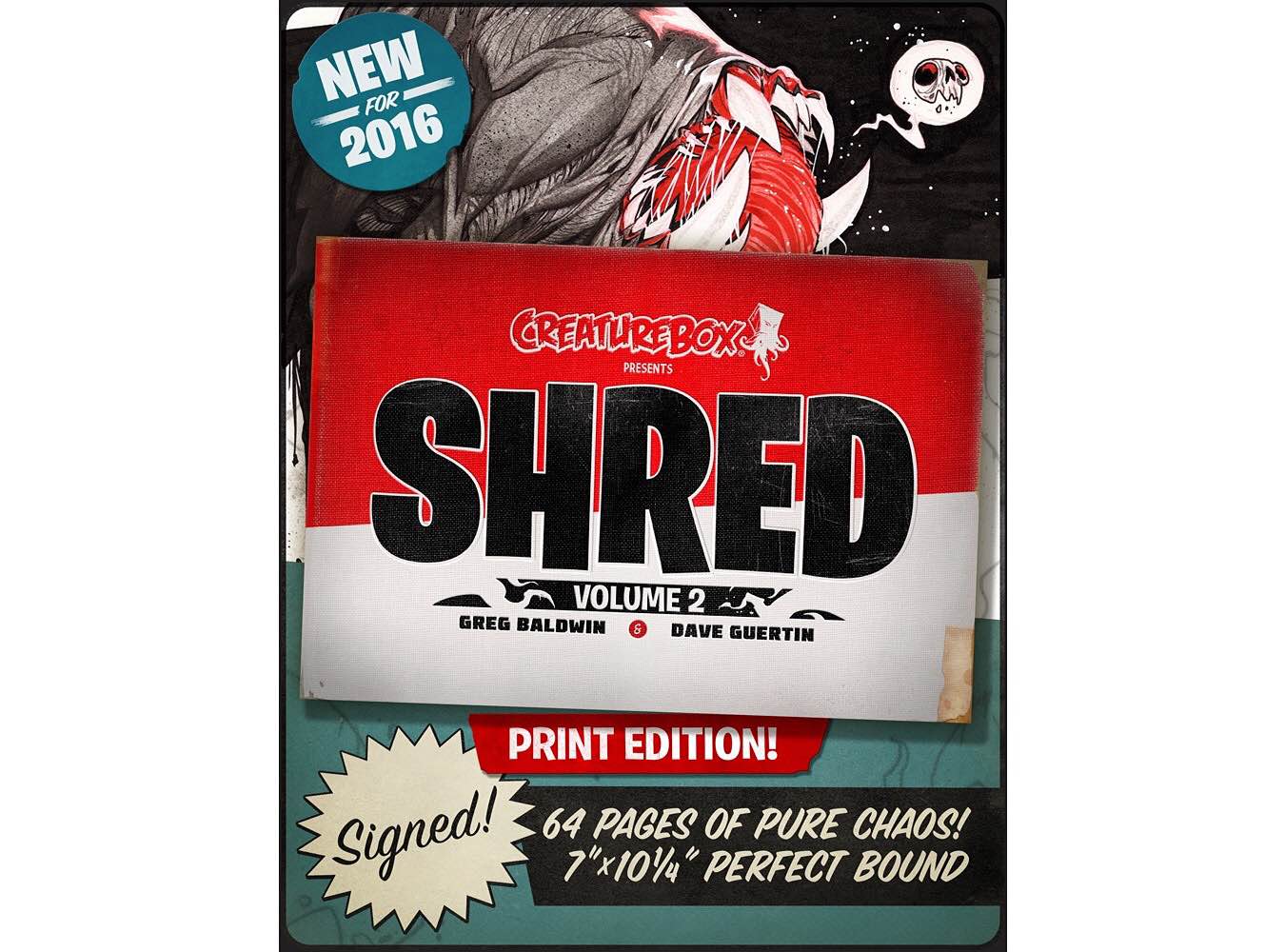 'SHRED: Volume 2' by Greg Baldwin and Dave Guertin of CreatureBox
Earlier this week, the guys at CreatureBox — who designed the characters of the Ratchet & Clank video game series, amongst many other things — announced the release of their new book, SHRED: Volume 2:
Spanning 2 years of work, the collection includes over 160 designs and celebrates a love for traditional mediums. We've also included over 10 pages of tutorials and a companion material list to guide fellow cartoonists through our favorite tools and techniques. We've taken a tremendous amount of care with each layout and every scan preserves the subtleties of the source art.
The book weighs in at 64 pages, measures 7″ x 10.25″, and is printed right here in the US. I've always loved their character explorations and art style in general, so this book is a no-brainer for me.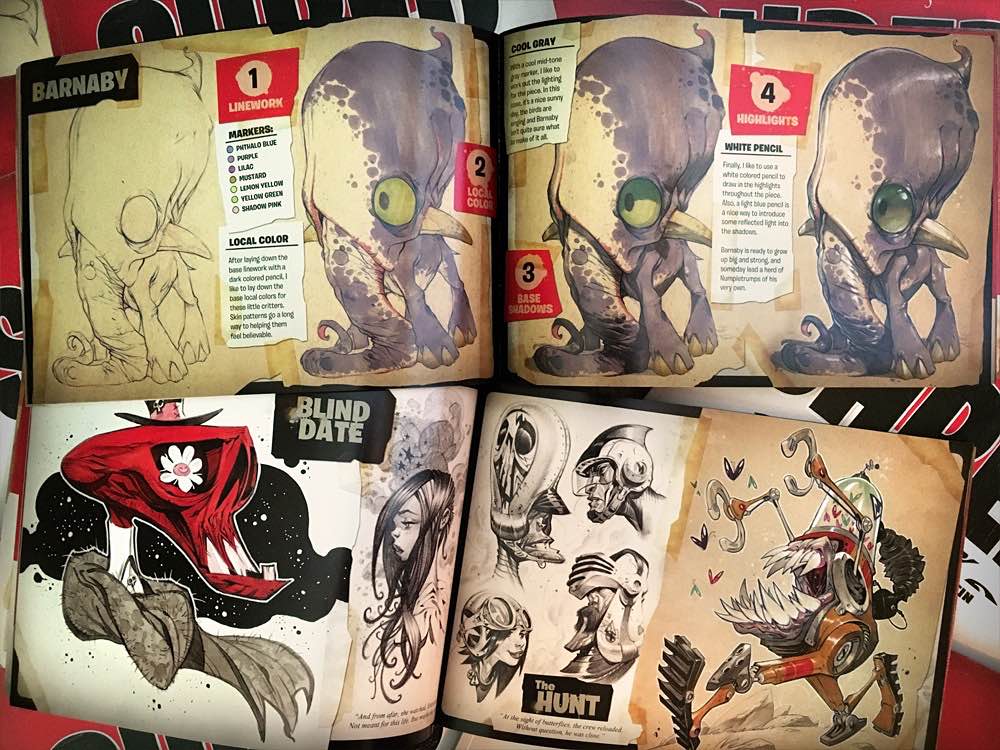 They've also got a special edition of the book (which is currently out of stock as of June 22nd, 2016) that includes an original sketchcard, a sticker sheet, some samples of their favorite paper stock, and one of their favorite inking tools. I recommend following them on Twitter to find out whenever they've restocked it.
Get SHRED: Volume 2 for $20 at CreatureBox's Big Cartel store.