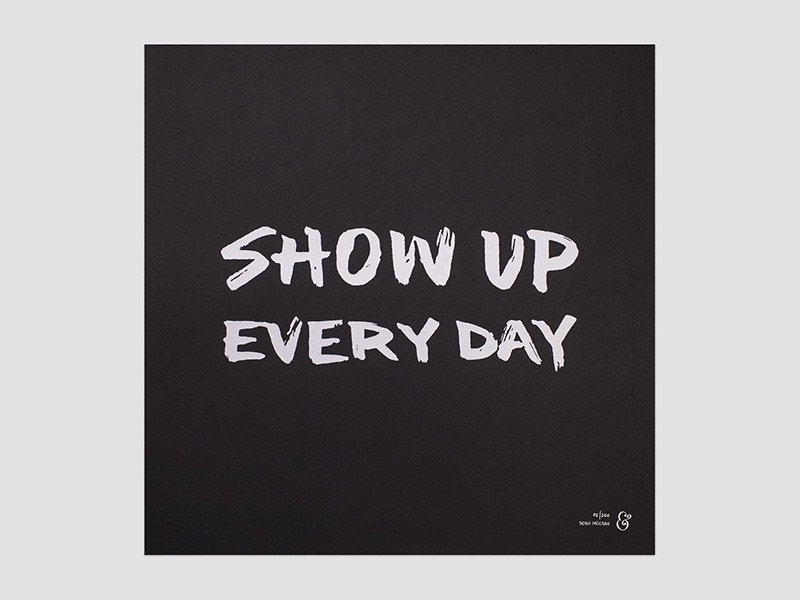 'Show Up Every Day' Print by seanwes
One of the best productivity secrets in the world for creative workers isn't really much of a secret at all. Jerry Seinfeld summed it up years ago with "don't break the chain." And now letterer Sean McCabe (aka seanwes) is offering a print with a similar call to action: "Show Up Every Day."
This 18″ x 18″ print is not only a daily reminder to show up even when you don't feel like it, it's also well-made. Each one is printed on French Pop-Tone Black Licorice 100C paper with metallic ink, then signed and numbered by Sean's own hand. Hang it up over your workspace and heed its words every single day.
Here are more thoughts from Sean on showing up:
Get the print for $28 at seanwes.