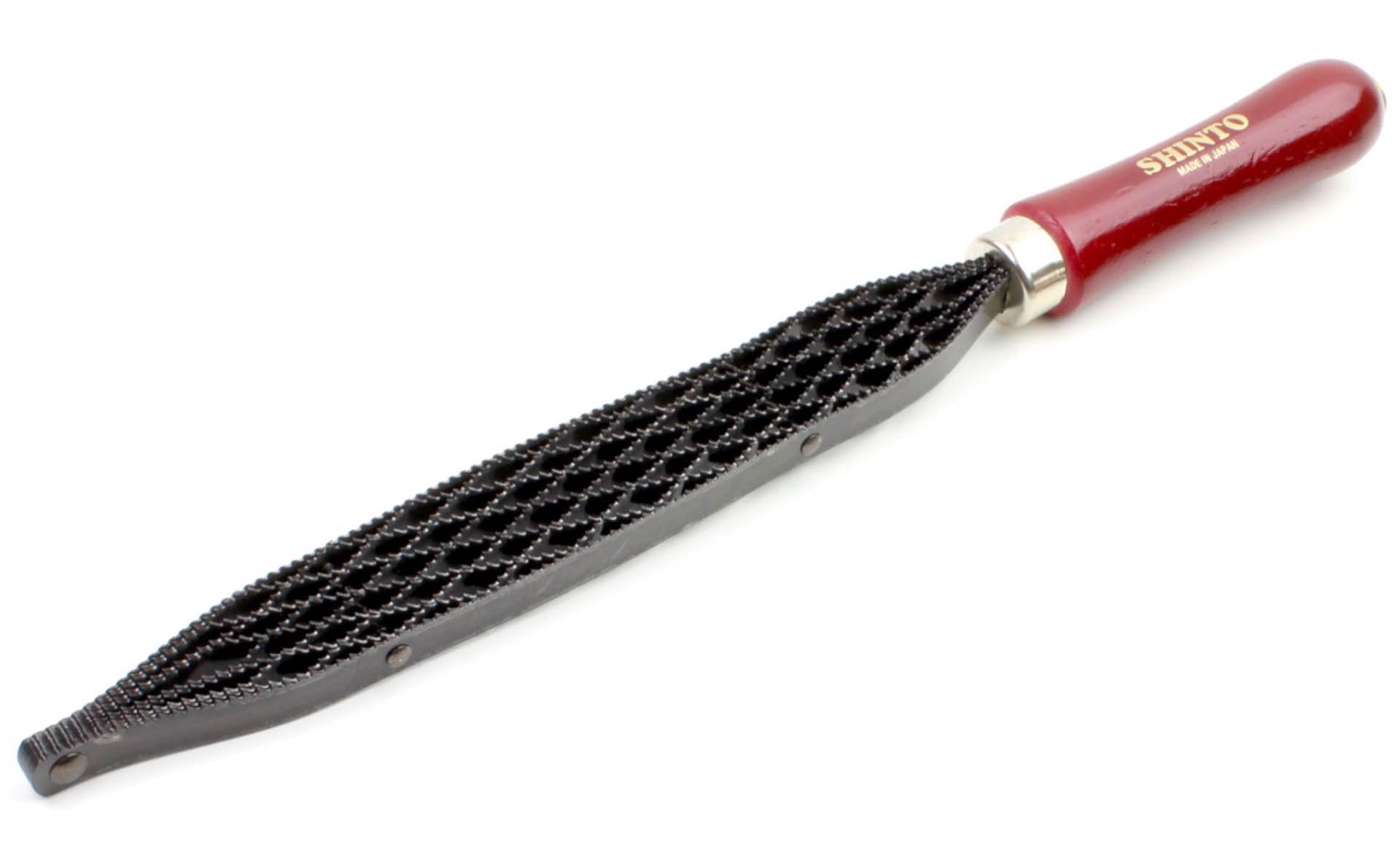 Shinto 250mm Saw Rasp
Every woodworker and DIY'er needs a quality rasp tool in their kit, and the Japanese-made Shinto saw rasp is as quality as they come. When you need to file down edges and shape objects made out of wood, soft metal, plastic, and other materials, this rasp will get the job done very quickly, without clogging up or tearing up the wood grain of your workpiece.
One side of the rasp is coarser for faster, more aggressive material removal and shaping, while the finer side is what you'd use to finish cuts. Simply flip it over as needed.
Watch this guy use it while making a wooden spoon:
https://www.youtube.com/watch?v=afhnVJm8Yn8
Satisfying, isn't it?
Get this excellent saw rasp for $33 on Amazon.