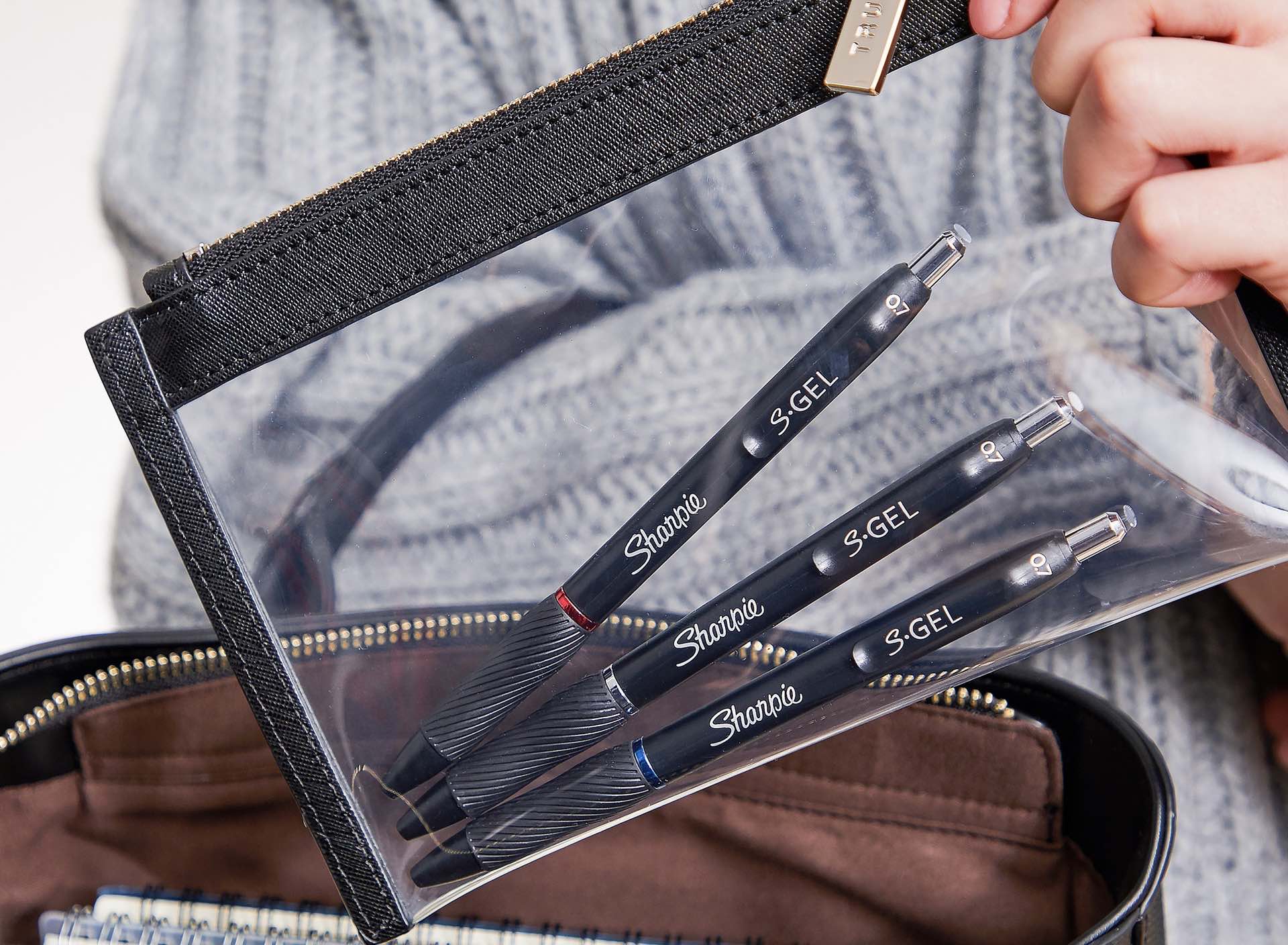 Sharpie "S-Gel" Pens
When you hear the word "Sharpie," I'm betting the first thing that comes to your mind is a permanent marker, right? Well, you should know that those guys also happen to make a series of gel pens they call "S-Gel" that promises a smooth, vivid, and smear-free writing experience.
They come in four widths — 0.38mm, 0.5mm, 0.7mm, and 1.0mm — which you can see compared below: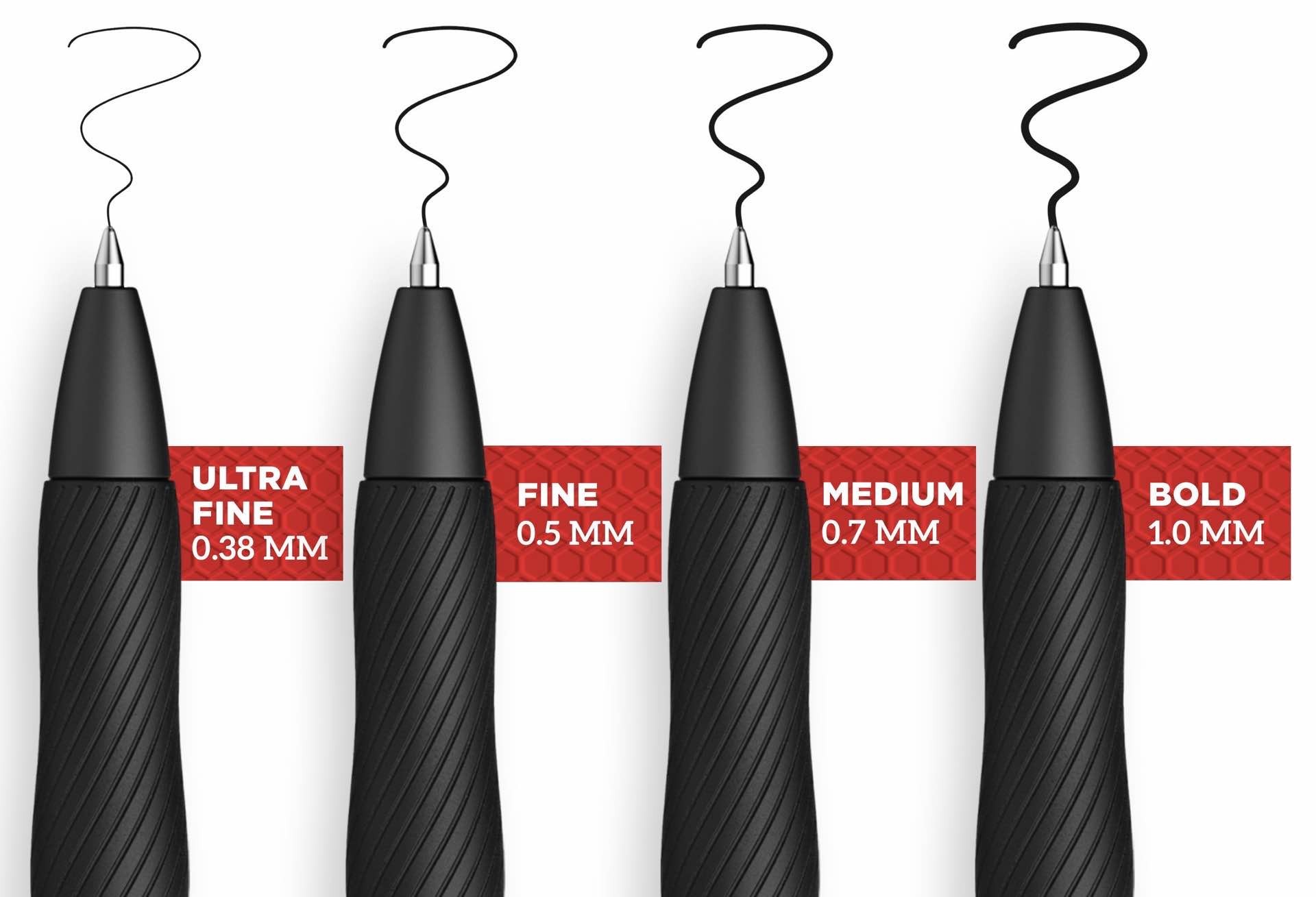 All sizes feature contoured rubber grips for comfort, whether you're a lefty or a righty. The 'twisty' feel of it is oddly fun to play with in those moments when you're thinking of what to write down next.