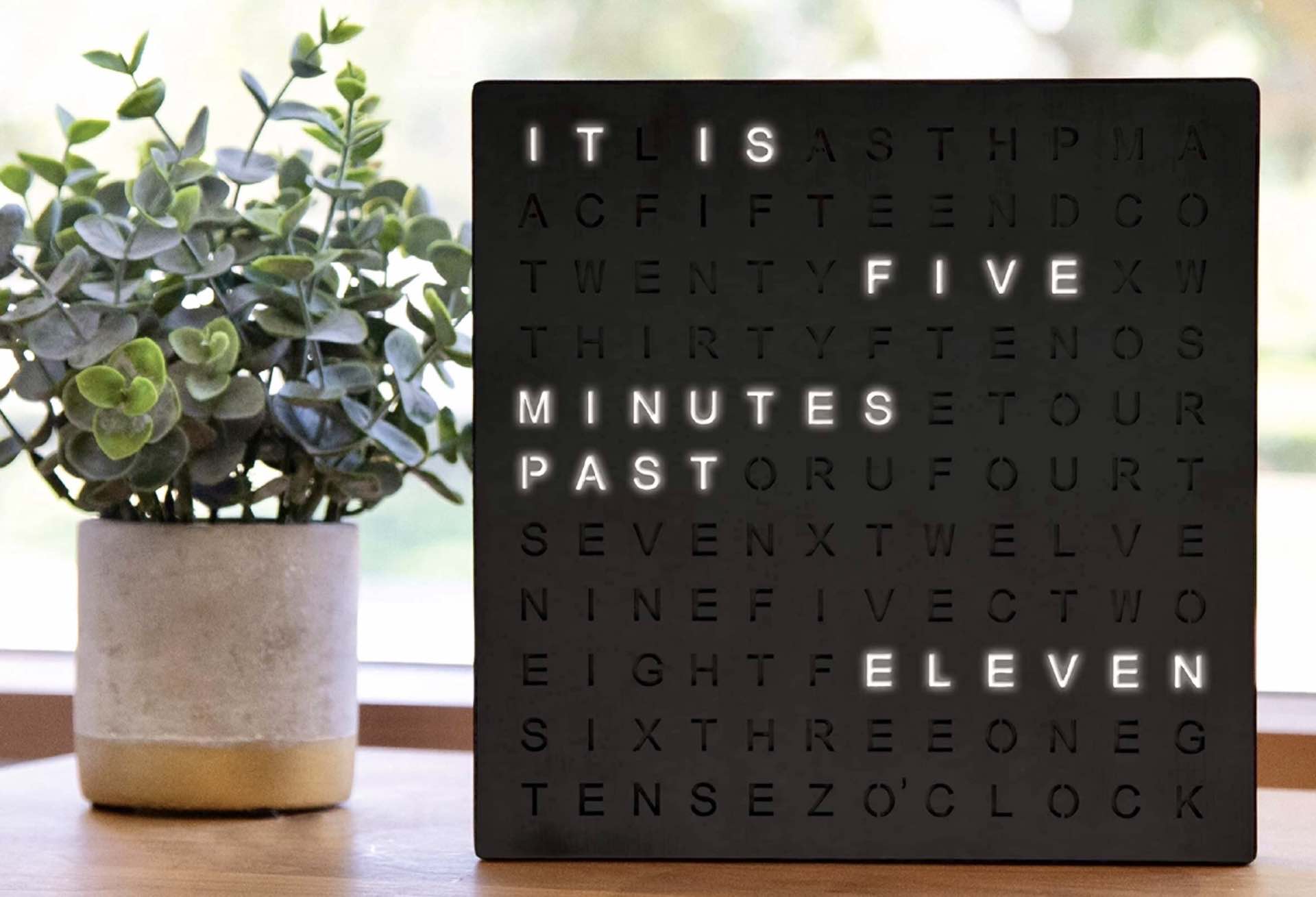 Sharper Image Light-Up Word Clock
Guys, I was certain I'd written about this clock before, a few years ago at least. But I can't find it anywhere on our site, or via Google, or even my own archive of text files. So, if you've somehow already seen this on T&T before, sorry. It's still a cool item though!
Anyway, the Word Clock from Sharper Image is a rather unique take on telling time, presenting it in full sentences (e.g. "It is five minutes past eleven" or "It is twenty minutes to nine") rather than a simple numeric display. You can mount it on a wall or set it on a table/desk. Not much else to say, other than that it's a cool alternative to normal clocks.
The one drawback is that it doesn't run on batteries; you have to keep it plugged in to operate. Other than that, this is a sweet clock to have in your home or office.
Get the clock for $25 on Amazon in your choice of Black or Copper Finish.